This article first appeared in The Edge Malaysia Weekly, on August 17, 2020 - August 23, 2020.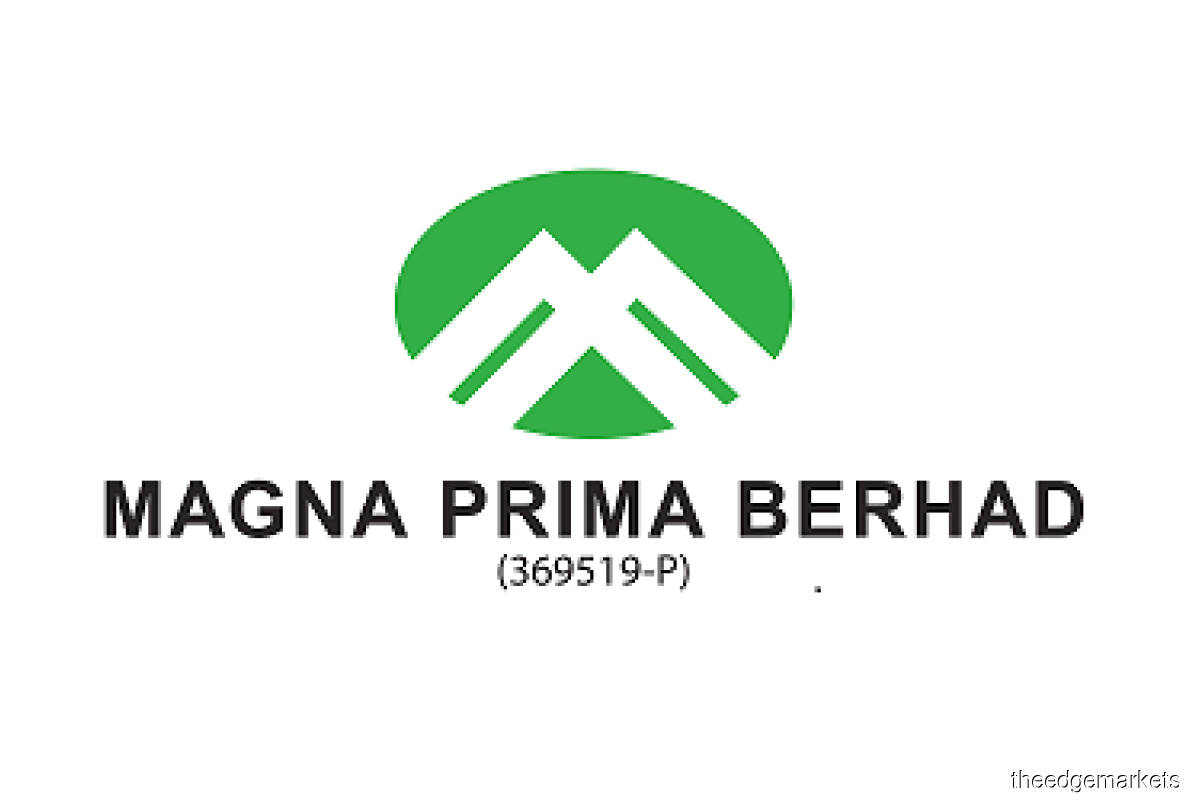 PROPERTY developer Magna Prima Bhd has shrugged off talk of another potential loan default, saying that it is managing its business well and does not foresee any of its other subsidiaries going under receivership.
In fact, in its results for the second quarter ended June 30 that was released on Aug 8, the company says it will focus on disposing of some of its prime assets to reduce its gearing so that it is able to sustain the business in the current challenging environment.
"We are managing our day-to-day operations as a property developer and servicing our debt. We do not expect any other company [in the group] to go under receivership at this point of time," a Magna Prima official tells The Edge when contacted.
In March, Magna Prima's subsidiary Magna Ecocity Sdn Bhd encountered difficulty in meeting its principal and interest obligation for its term-loan facility from Alliance Bank Bhd amounting to RM37.8 million and defaulted on the payments that were due. Then on July 17, the bank appointed Lim San Peen of PricewaterhouseCoopers Advisory Services Sdn Bhd as receiver and manager.
Prior to that, on June 30, Magna Prima's external auditors expressed their unqualified opinion but drew attention to a material uncertainty related to the company's status as a going concern in their audited financial statement for the financial year ended Dec 31, 2019. The auditors had expressed a similar opinion on the company's FY2018 financials.
The external auditors highlighted that in the FY2019 annual report, released on June 30, two of Magna Prima's subsidiaries — Twinicon (M) Sdn Bhd and Everhall (M) Sdn Bhd — had delayed the payment of their borrowing obligation in FY2019. "Accordingly, the total outstanding term loan amount of RM125.07 million has been classified as current liabilities. As at the date of this report, the lenders have not issued any demand letters against the subsidiary companies nor have the lenders called upon the loan to be fully repaid," says the annual report.
Twinicon, a wholly-owned subsidiary of Magna Prima, owns the former SJK (C) Lai Meng land measuring 2.59 acres in Jalan Ampang. Talk in real estate circles is that the company may be the next one to default on its payment and go under receivership. Based on a search, Hap Seng Credit Sdn Bhd has a specific deed of debenture on the Lai Meng land.
Magna Prima purchased the land in 2009, relocated the school to Bukit Jalil and obtained a development order for the land with a plot ratio of 12. A 2016 valuation by the company put the land at RM369.65 million.
Meanwhile, Everhall owns a parcel measuring 246,189 sq ft in Mukim of Batu, Kuala Lumpur, valued at RM143.6 million. A search on the Companies Commission of Malaysia's website shows that MBSB Bank has a charge over the land.
"Magna Prima is willing to dispose of its prime land if the price is right," says the official. The company also owns 5.25 acres in Sultan Abdul Aziz Shah Golf and Country Club (KGSAAS), which is parked under Magna City Shah Alam Sdn Bhd, and 6.9 acres near Section 5 in Petaling Jaya under 33 Sentral Park Sdn Bhd.
Meanwhile, the external auditors noted that the group had posted a net loss of RM34.7 million in FY2019 and that the group's and company's current liabilities exceeded their current assets by RM151.52 million and RM288.95 million respectively. This means that Magna Prima probably did not have immediate access to cash to make the payments that were due.
Moreover, there were pending claims on unpaid balances over income tax debt due to the Internal Revenue Board and liquidated and ascertained damages that were due to purchasers. "These conditions indicate the existence of material uncertainties that may cast significant doubt on the group's and company's ability to continue as a going concern. Our opinion is not modified in respect of the matter," said the external auditors.
They added that the group was engaging an external consultant to restructure and reschedule its borrowings, reviewing all projects that it intends to launch in FY2020 and is looking to monetise its assets.
One observer says he is puzzled that the company had defaulted on its payment. According to him, based on its results for the first half ended June 30, Magna Prima has total assets of RM835.98 million while its total liabilities are only RM358.72 million. It also has retained profits of RM348.84 million.
Magna Prima is expecting its FY2020 performance to be challenging and the property industry to have a tough time due to the Covid-19 pandemic.
In the 1H2020, Magna Prima posted a net loss of RM8.67 million on the back of RM2.25 million in revenue. As at June, total group borrowings stood at RM200.92 million, of which RM131.98 million is due within 12 months.
Incidentally, affordable housing property developer Hua Yang Bhd is Magna Prima's largest shareholder with a 30.72% stake in the company.
Meanwhile, Magna Prima owns 70% of Magna Ecocity while the remaining 30% is held by one Lee Shu Shun. Magna Ecocity owns a 20-acre parcel in Seksyen 15, Bandar Shah Alam, Selangor.
Magna Prima attributes the payment default to the delay in implementation of the project. It adds that a disruption in cash flow caused financial constraint to meet the bank obligation.
How much can the land fetch? Based on an undated sale document by real estate agent JLL, sighted by The Edge, the 871,200 sq ft parcel is located next to Shah Alam Autocity and near Magna Prima's headquarters. The land is a leasehold parcel with 63 years remaining on it.
Magna Prima has obtained a development order for the land to build shop offices, corporate offices, serviced apartments and a shopping complex. According to JLL's document, the asking price is RM191.6 million or RM220 psf.
Magna Prima purchased the land in 2012 from PCM Bina Sdn Bhd for RM100 million via a combination of cash and shares.
Exastrata Solutions Sdn Bhd chief real estate consultant Adzman Shah Mohd Ariffin pegs the price of the land at between RM200 and RM250 psf, or between RM174 million and RM218 million. "This open market value is based on commercial leasehold land with 63 years unexpired," he tells The Edge.
"Following the pandemic, global recession and now the glut of commercial, retail and residential developments, it is recommended that current vendors and purchasers conduct their own market feasibility study in order to determine the right residual land value, or value of the land based on gross development value less gross development cost at the present time," says Adzman.
"After conducting the study, the buyer should reassess the current situation and make the necessary adjustment based on current demand, which means they may need to amend the development order. Whoever is buying it may need to have holding power and be able to wait for a better time to launch it."