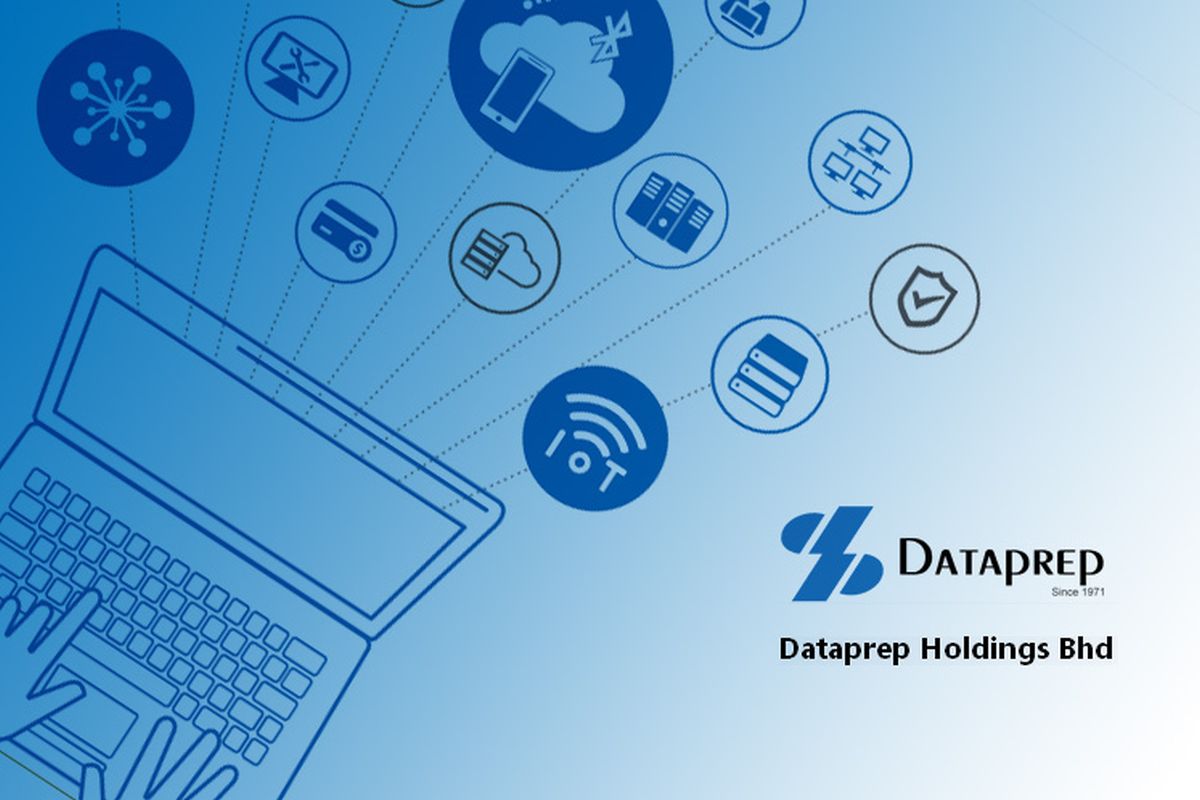 KUALA LUMPUR (April 7): The share prices of Macpie Bhd and Dataprep Holdings Bhd, which jumped to their respective multi-year highs last month despite there being no clear catalyst behind the surge, have dropped sharply since.
Macpie, formerly known as Sterling Progress Bhd, closed at 9.5 sen today, down one sen or 9.5% from yesterday, with some 185.9 million shares traded — making it among Bursa Malaysia's most actively traded for the day. It has a market capitalisation of RM89.02 million.
Dataprep, meanwhile, fell five sen or 4.6% to settle at RM1.05, for a market capitalisation of RM647.59 million. It was also among the day's most actively traded, with some 105 million shares done.
Both counters have seen wild swings in their share prices over the past few weeks.
Macpie, which is involved in event management and retail and distribution management, touched a high of 55.5 sen on March 19 after climbing more than 200% in just two trading weeks, which led to an unusual market activity query from Bursa.
In response to the UMA query then, Macpie cited an agreement concerning the deployment of services to eSukan.gg, a government-linked e-sports portal, by Techninier Sdn Bhd — a mobile game platform developer in which it was planning to buy a 35% stake for RM90 million.
However, the company deemed the development immaterial, as Macpie and Techninier were in various stages of discussion with several parties for sponsorship deals in relation to the collaboration between both companies for the eSukan.gg project.
Macpie first announced the proposed the 35% Techninier stake acquisition on Feb 2, after inking a Heads of Agreement with Datin Soh Meizhi for the acquisition, citing "great synergy" with the latter to deploy online gaming events, digital conferences, mobile content creation and e-sports platform.
Since then, however, Macpie's shares have seen a correction, falling 26.13% to 41 sen on March 23. While it rebounded to 46.5 sen three days later, the stock subsequently fell again.
The decline was partly due to the conversion of 10.29 million warrants into shares, which resulted in a 23% drop on March 30. The counter, however, continued to fall after that to reach its low of 9.5 sen today. It has fallen 83% from its peak of 55.5 sen on March 19.
Incidentally, there has also been no updates from Macpie on the HoA after the February announcement. It should also be noted that Macpie has been in the red since its second quarter ended June 30, 2020 (2QFY20). In its latest quarterly financials for 2QFY21, the company posted a net loss of RM83,000, and said the Covid-19 pandemic had negatively impacted its event management business.
Meanwhile, IT services provider Dataprep's shares suddenly, which has been languishing below 50 sen since 2005, suddenly started rallying in mid-February and spiked to its 20-year high of RM3.79 on March 15, soaring 23-fold from 16.5 sen on Feb 11.
When it hit RM1.44 on March 1, Bursa issued an UMA query asking the company to explain the abrupt surge in its share price.
Dataprep, however, said it was not aware of any developments besides its announcement relating to a private placement exercise in February and its acquisition of a 51% stake in multimedia hardware and component distributor RIDAA Associates Sdn Bhd.
Since touching its 20-year high, the counter saw a sharp contraction in share price from March 16 onwards, which prompted Bursa to issue a statement advising investors to exercise caution in the trading of Dataprep's shares. The stock has declined 72.3% since then.
For the fourth quarter ended Dec 31, 2020, Dataprep posted a net loss of RM2.97 million, which it attributed to the inclusion of a non-recurring professional fee of RM1.45 million and an employee share option scheme (ESOS)-based payment of RM1.64 million in its operating expenses.