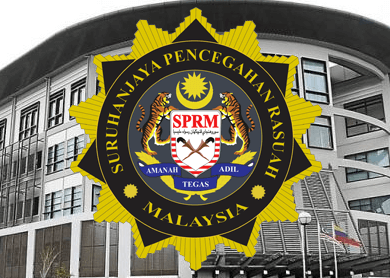 (July 15): The Malaysian Anti-Corruption Commission (MACC) will be asked to table a detailed report to Parliament when its investigations into 1Malaysia Development Bhd (1MDB) and allegations of fund transfers to the prime minister's accounts are completed, the special advisory board overseeing the anti-graft authority said today.
Tan Sri Abu Zahar Ujang, chairman of the Anti-Corruption Advisory Board, said in a statement today that the board would ask MACC to do this.
"So we urge all parties, including members of the public to stop issuing statements challenging the integrity and authority of the task force," he said.
Abu Zahar said under the law, the board had the responsibility of reporting to the prime minister as well as to Parliament each year.
"In this matter, the board will ask MACC to table a detailed report to Parliament when their investigations are completed," he said.
MACC is part of a task force made up of Bank Negara, the Attorney-General's Chambers and the police which is looking into an alleged transfer into Najib's bank accounts of funds connected to 1MDB.
Abu Zahar today urged parliamentarians and the public to stop criticising the special task force.
He expressed disappointment with negative statements against the task force by various parties and took issue with newly formed PAS splinter group Gerakan Harapan Baru (GHB) which had alleged that the investigations by the task force was a mere cover-up.
Abu Zahar said the statement by GHB chairman Mohamad Sabu was irresponsible, baseless and defamatory.
"The task force is led by the heads of the four agencies that have the calibre to conduct the investigations in a fair and detailed manner.
"They are working hard and fast to carry out their responsibility to investigate the allegations," he said. – The Malaysian Insider