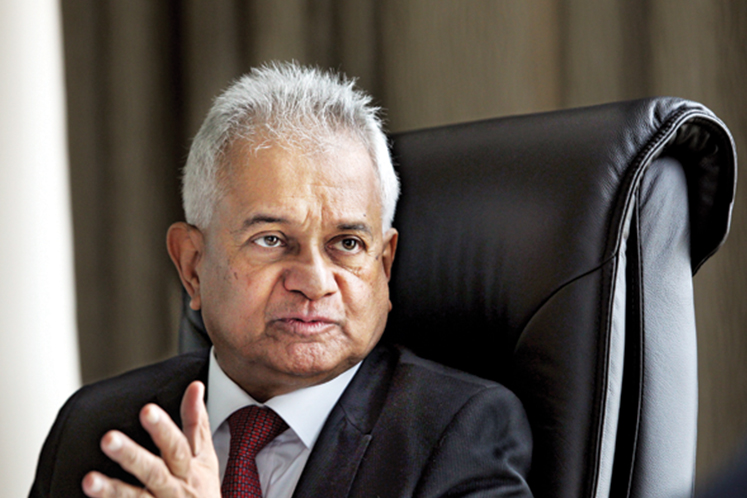 KUALA LUMPUR (May 14): Former Attorney General Tan Sri Tommy Thomas has denied agreeing with the Government's decision to discharge Riza Aziz, stepson of former Prime Minister Datuk Seri Najib Razak, from money-laundering charges involving some US$248 million allegedly siphoned from 1Malaysia Development Bhd (1MDB).
"I am terribly disappointed that the MACC had to make this false statement," Thomas said when contacted tonight.
He was responding to a statement by the Malaysian Anti-Corruption Commission that the prosecution in Riza's trial applied to the court for a discharge not amounting to acquittal for him, and that the decision was agreed to by the former Attorney-General.
"I resigned two and a half months ago. Up to that point, there was no agreement to drop charges against Riza.   
"It is wholly untrue and a fabrication to say that I had agreed to the decision," said Thomas.
Thomas said he was informed by his then special officer at the Attorney-General's Chambers, Rahayu Mamuzaini, that Riza's lawyers had made written representations to AGC on the matter.
He said he went through the representations and subsequently passed them to Datuk Seri Gopal Sri Ram, the lead prosecutor in Riza's trial, to examine the documents.
However, he stressed that nothing took place after this as far as the prosecution was concerned.
Earlier today, the Sessions Court granted Riza a discharge not amounting to acquittal over five counts of money-laundering involving the US$248 million siphoned from 1MDB.
Riza is slated to pay a compound, with the prosecution reserving the right to reinstate the charges and prosecute him if there is no satisfactory completion of the agreement.
In its statement issued later, the MACC said the agreement between the prosecution and Riza "through representation in court was a decision considered and agreed" by Thomas.
Riza Aziz is widely known as the co-founder of Hollywood production house Red Granite Pictures, which allegedly received the monies siphoned from the State-owned fund.
Red Granite has already paid off US$60 million to the US government following a settlement agreement in 2018, in which Red Granite did not admit to any wrongdoing.
The MACC, in its statement, said the Government is expected to recover overseas assets involved in the offence, which is estimated at US$107.3 million - or 43.26% of the total allegedly siphoned from 1MDB.
Read also:
Ex-AG Thomas says it again: MACC chief was wrong to say Riza settlement agreed to by him
Takiyuddin to Dr M: Don't confuse the public over dropping of charges against Riza Aziz
Prosecution asks for discharge not amounting to acquittal on Riza Aziz in 1MDB money laundering case