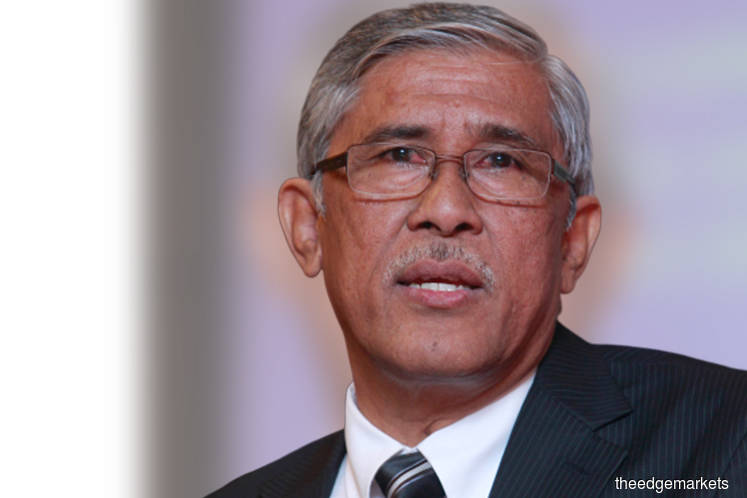 KUALA LUMPUR (July 2): The Malaysian Anti-Corruption Commission (MACC) chief should hold a private session with MPs to brief on details of the compulsory asset declaration motion passed by Dewan Rakyat yesterday, said Tan Sri Abu Kassim Mohamed. 
"[This is] so they can raise concerns and have a question and answer session in a closed-door discussion, rather than in the open," the director-general of the National Governance, Integrity and Anti-Corruption Centre (GIACC) told reporters at the Parliament today.
The session could provide more clarity on the "procedures and justification of asset declaration with all lawmakers", he said, adding that he would raise the issue with Dewan Rakyat Speaker Datuk Seri Mohamad Ariff Md Yusof.
The declaration is part of the process to increase transparency among politicians, Abu Kassim added.
It is understood that the asset declaration data will only be made available to the speaker and the MACC. This would also remove concerns over MPs' safety, should information about their assets be revealed to the public.
The Dewan Rakyat had unanimously passed a motion yesterday to make it compulsory for all MPs to declare their assets to the MACC.
Those who fail to do so will face disciplinary action by the Parliament's Select Committee on Rights and Privileges.
Furthermore, false declarations will be penalised under Section 3, Act 783 (Statutory Declaration) and Section 193 of the Penal Code, which carries a jail term not exceeding three years, or a fine.