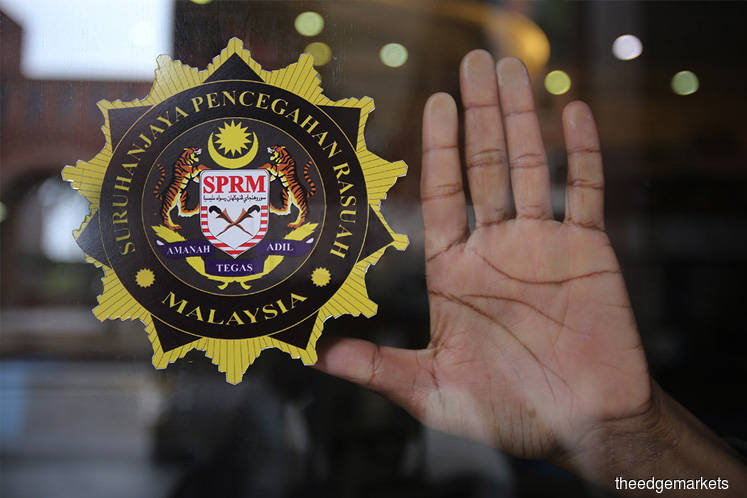 PETALING JAYA (July 3): The Malaysian Anti-Corruption Commission (MACC) said it is unable to take action against former Sarawak governor Tun Abdul Taib Mahmud although 15 case files had been opened against him.
MACC chief commissioner Datuk Seri Mohd Shukri Abdull said the files were opened since 2015/2016 and the investigations showed that there were no cases that could be linked to Taib as the decisions were made by others.
"We have to stop the investigation on Taib at this point. We have already opened 15 files on Taib. It is true he was involved in part of the allegations. But there was not even in one case where he chaired the meeting or made the decision.
"The law does not allow us to take action if he does not make a decision," Shukri told reporters after launching a book titled Corruption and Crime in Malaysia written by Transparency-International Malaysia president Datuk Akhbar Satar.
Shukri said MACC had also submitted the files to the Attorney-General's Chambers (AGC).
"We have submitted (the files) to AGC. So far, there is no case. There is no way to implicate him until we received new information saying there are people behind the scenes or there are witnesses that can assist in the investigation," he added.
Taib was chief minister of Sarawak for 33 years from 1981 to 2014. During his tenure, there were allegations of corruption including claims on abuse of power, land seizures and bribery.
MACC is reported to have been investigating Taib since 2011.
On April 20, Taib and his family were accused in a lawsuit of funneling proceeds of corruption into Canadian real estate, with a Swiss environmental group pressing some of Canada's biggest financial firms to turn over information on how the money flowed, according to a news portal.
Taib's family used the money to fund the expansion of Ottawa-based real estate company Sakto Group's C$250 million real estate empire, according to a lawsuit unsealed this week by an Ontario judge and provided to Bloomberg by the non-profit group and its law firm.
Taib had diverted funds from "the massive deforestation of Sarawak and by illegally structuring state commercial activities to benefit him, his family and his related companies", Switzerland-based Bruno-Manser Fund said in the complaint.
Last week Prime Minister Tun Dr Mahathir Mohamad said "there has been a lot of talk but no report" against Taib and as such no action could be taken against him.