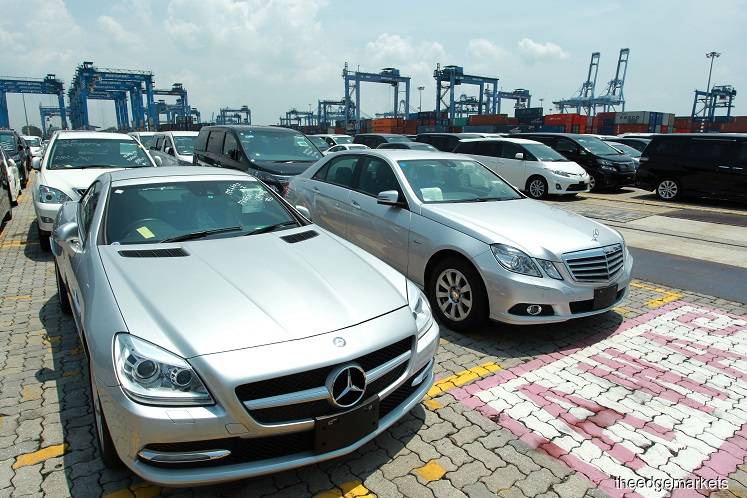 KUALA LUMPUR (June 22): Monthly vehicle sales volume in May recovered to 22,960 from a mere 141 in April, according to the Malaysian Automotive Association (MAA).
However, sales volume in May was down by 62.2% from 60,760 units a year earlier, as people were still fearful to come out even after the government implemented the Conditional Movement Control Order (CMCO), a loosened version of the MCO.
In a press release today, the MAA said passenger vehicle sales fell by 63.4% to 20,456 units, from 55,894 units while commercial vehicle sales declined 48.5% to 2,504 units, from 4,866 units.
Year-to-date (YTD), cumulative sales between January and May 2020 was almost halved to 129,561 units from 253,731 units a year earlier, it added.
"Generally, people were still fearful to come out and consumers' sentiments remained cautious," MAA said.
It also noted that the Road Transport Department (JPJ) only resumed new vehicle passenger cars registration from May 13 onwards.
Looking ahead, MAA said sales volume in June 2020 would be higher than in May 2020 as businesses resumed after the lifting of restrictions for most economic activities.
"Traffic to car showrooms has improved after the announcement on sales tax exemption by the government," it added.
Malaysia's vehicle production, comprising passenger and commercial entities, also fell. MAA reported that a total of 12,286 vehicles were manufactured in May 2020, down 76.1% from 51,454 units a year earlier.
YTD, vehicle production dropped 51.1% to 121,005 units from 247,563 units a year earlier.