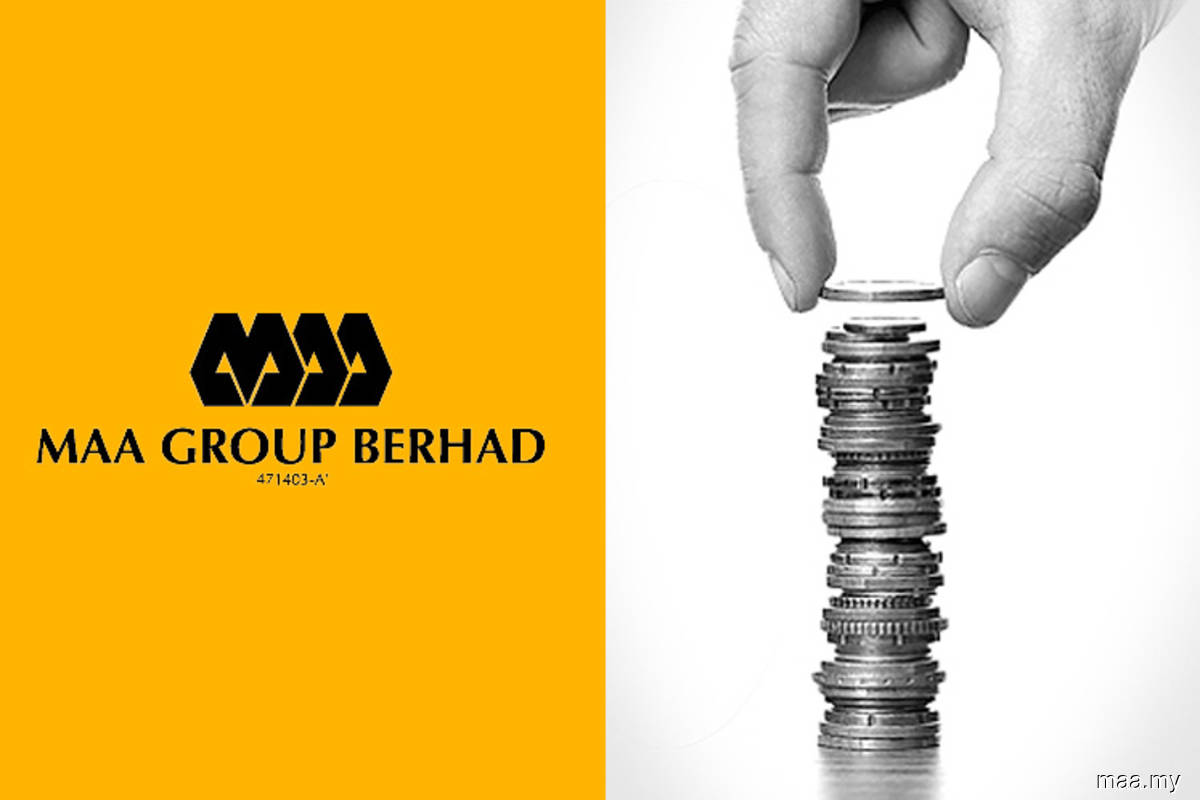 KUALA LUMPUR (Sept 2): MAA Group Bhd has emerged as a substantial shareholder of KNM Group Bhd, after acquiring a 7.01% stake in the latter yesterday. 
In a Bursa Malaysia filing today, MAA said it bought the stake, comprising 233 million shares, in an open market transaction for RM52.89 million, or an average of 22.7 sen per share.
MAA said the purchase was made with internally generated funds and represented a good opportunity to buy at a low price relative to KNM's net assets per share of 53 sen.
According to the group's website, MAA is involved in general insurance in the Philippines, education services, hire purchase, leasing, SME debt factoring and other credit facilities, advisory and consultancy services of hotel management, operators of hotels, F&B, operators of short-term property accommodation, logistics and dispatch, as well as property management, design and renovation.
Meanwhile, KNM is mainly involved in project management, engineering, manufacturing and construction for the renewable energy, power, utilities, refining and petrochemical industries.
"The total number of issued shares of KNM is 3.32 billion units of shares as per KNM's Bursa announcement dated Aug 19, 2021.
"The Investment was also based on good underlying prospects within the KNM Group subsidiaries, coupled with improved oil prices recently that will spur the industry outlook for the sector KNM operates in. 
"Based on KNM's audited consolidated financial statements for the financial year ended Dec 31, 2020, the KNM group of companies recorded a profit after taxation of RM56.57 million and net assets of RM1.78 billion," the filing said. 
Previously in June this year, MAA proposed to acquire a 57.78% stake in Turiya Bhd from Ithmaar Bank BSC for RM23.8 million, in a bid to extend a mandatory takeover offer on the machinery and chemicals manufacturer.
The group proposed to acquire 132.15 million Turiya shares from Ithmaar Bank at 18 sen per share. It also intends to maintain Turiya's listing status on Bursa Malaysia.
However, Empire Holdings Bhd, which is Turiya's largest shareholder, was granted an injunction by the High Court to restrain MAA Group from taking any further action in relation to the acquisition until further orders from the court.
Shares in MAA closed five sen or 0.70% higher to 72 sen today, giving it a market capitalisation of RM188.57 million. Since the beginning of the year, the stock has fallen by 5.26%.
Meanwhile, shares in KNM Group finished five sen or 1.79% lower to 28 sen, valuing the company at RM895.81 million. Year to date, the stock has risen by 25%.