This article first appeared in The Edge Financial Daily, on December 6, 2018.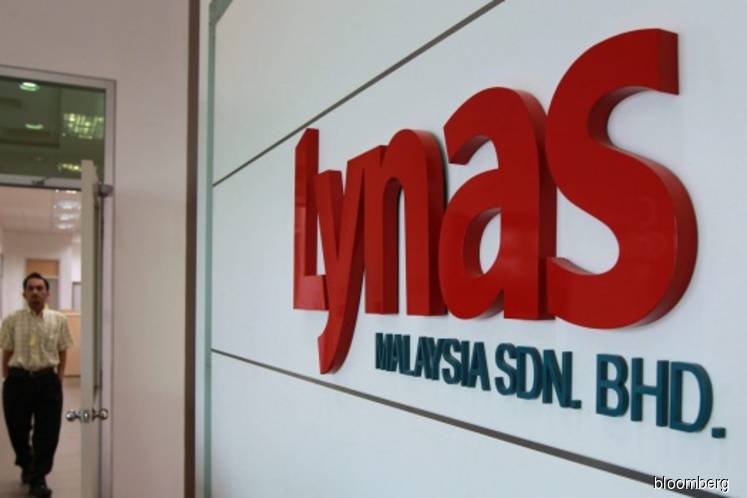 KUALA LUMPUR: Australian Securities Exchange (ASX)-listed Lynas Corp Ltd yesterday said Putrajaya's decision to set preconditions on future licence and permission renewals for its rare earth plant in Malaysia, including the removal of accumulated radioactive waste from the country, is "disappointing".
The group's shares slumped 22.4% or 47 cents (RM1.42) to A$1.65 yesterday, following the announcement of the decision by the ministry of energy, science, technology, environment and climate change on Tuesday.
"We are surprised with the ministry's decision to impose a precondition that does not follow the process outlined in October, and which is inconsistent with the science, inconsistent with the expert review committee's recommendations and is contrary to international best practice," said Lynas managing director and chief executive officer Amanda Lacaze in a statement filed with the ASX.
"This appears to be policy based on politics, not based on science. It is very disappointing to receive this on the same day the review committee report was released. However, we are confident we are well placed to manage potential changes and our long-term investment thesis remains strong," added Lacaze.
On Tuesday, the ministry released the review committee's report on the Lynas Advanced Materials Plant (LAMP), which in summary noted that the plant's operations had largely abided by rules and regulations set under several main laws relating to atomic energy licensing, environmental quality, and occupational safety and health, among others.
However, after reviewing the detailed report, which was submitted to the ministry a week earlier, the ministry said it "views seriously the current accumulation of the two primary residues" of the plant — the water leached purification (WLP) residue that contains naturally occurring radioactive material, and the scheduled waste neutralisation underflow residue (NUF).
As such, the ministry said, it would not allow the unlimited accumulation of residue at LAMP, and stipulated that Lynas must remove the accumulated WLP residue as well as come up with an action plan to dispose of the NUF, before its future renewal of licences or permissions. Lynas has a temporary storage licence for the WLP residue that is up for renewal in September next year, while the approval for NUF storage is valid until Feb 15.
Lynas said the precondition on WLP residue is "inconsistent" with the review committee's recommendation that Lynas Malaysia determine the location of and build a permanent disposal facility (PDF) for the WLP residue, before the renewal of the storage licence.
"The review committee noted that Lynas should be prepared to export WLP residue from Malaysia only if the PDF location is not identified or approved. Lynas' PDF planning framework and site selection plan have already been approved by Malaysia's Atomic Energy Licensing Board (AELB) and the Pahang state government has given an undertaking to site the PDF in Pahang, should it be required," Lynas highlighted.
"The potential construction of a PDF for WLP residue has always been part of our planning. It is provided for in our financial statements and by way of the PDF bond in excess of US$34 million (RM141.1 million) that is held by the Malaysian regulator," Lynas stressed.
It also said it has complied with all of AELB's licensing conditions. "Lynas' licence conditions explicitly state that residues should be recycled, and if that fails, they should be stored in a PDF. Export should only be considered if a PDF is not possible. The recommendations of the review committee are consistent with this sequence of events."
Lynas also reiterated that it is one of a number of industries in Malaysia with feedstock that produces residues with low-level radioactivity, and that there should not be one rule for other industries and one rule for Lynas.
"We will consider all options available to us to achieve an appropriate outcome prior to Sept 2, 2019, including legal options," it stressed.
As for submitting an action plan on NUF disposal, Lynas said it has already done so and will seek to accelerate its work with the deparment of environment to execute the plan, including having LAMP designated as prescribed premises for the management and disposal of NUF residue.