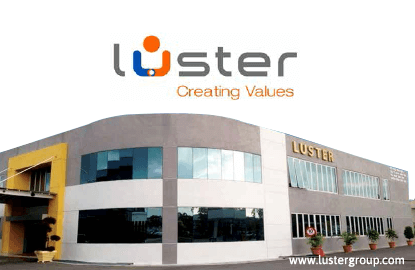 KUALA LUMPUR (March 9): Luster Industries Bhd's unit Pembinaan LSP Jaya Sdn Bhd (PLSP) has entered into a Tripartite Agreement with Aznel Development Sdn Bhd (Aznel) and Koperasi Hartanah Malaysia Bhd (KOHOMA) today, to developed 106 units of terrace houses in Perak.
In a filing to the Bursa Malaysia today, Luster said that the proposed development, named Taman Tasik 1 Malaysia, serves to procure the commitment from strategic partners, namely Aznel and KOHAMA, to jointly develop the land.
"In addition, the Board is of the view that the strategic location of the land and the positive prospect of the property industry for affordable housing, will provide the group with a good opportunity to expand into property development industry for affordable housing, which would augur well [for] the company's long term strategy in diversifying its earnings base and to deliver greater value to the shareholders of Luster," it said.
Under the agreement, PLSP, a wholly-owned subsidiary of the Luster Precision Engineering Sdn Bhd, which in turn is a wholly-owned subsidiary of Luster Industries Bhd, would bear all construction costs with regards to the development project.
It added that PLSP will fund the proposed development, through internally-generated funds.
PLSP shall be entitled to the proceeds from the sales of the house and the unsold units shall belong to the group. Meanwhile, the landowner Aznel is entitled to RM6.36 million for the land.
In a separate announcement, Luster said it has signed a profit-sharing agreement with KOHAMA.
The parties agreed and expressly declared that the total profit of up to RM4.50 million derived from the proceeds of the 106 units of terrace houses' sale, before taxation, shall solely belong to PLSP.
Furthermore, the profit in excess of RM4.50 million up to RM5.00 million shall belong to KOHAMA; and the profit in excess of RM5.0 million shall be shared between PLSP and KOHAMA in the 70:30 basis.
KOHAMA has obtained the approval on the variation of the approved planning permission for the construction of the 106 units of terrace houses on June 4, 2014, subject to terms and conditions contained in the said approval.
"The Proposed Development will not have any material effect on Luster's consolidate net assets per share, gearing and earnings per share in respect of the financial year ending Dec 31, 2016, and will not have any effect on Luster's issued and paid-up share capital and substantial shareholders' shareholdings.
"The proposed development is expected to contribute positively to Luster's financial performance in the future," the group added.
Barring any unforeseen circumstances, Luster said the completion is expected to happen within a period of 12 months from the date of the agreement.
Luster closed flat at 7 sen today, for a market capitalization of RM129.89 million.