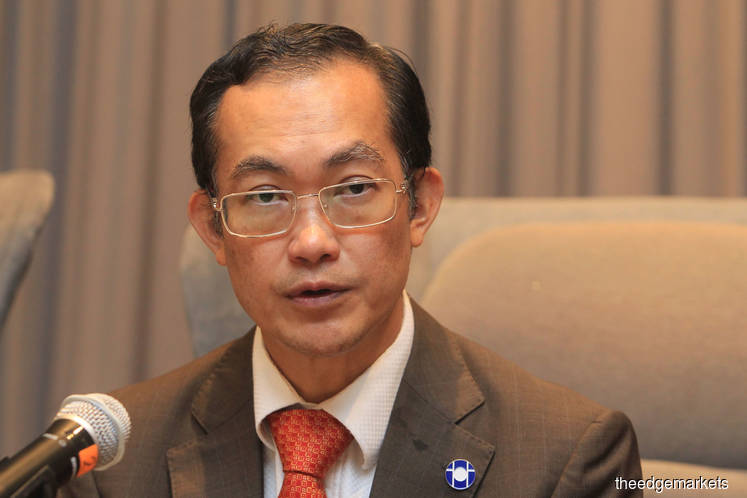 PUTRAJAYA (Oct 25): IOI Corp Bhd managing director and chief executive officer Datuk Lee Yeow Chor (pictured) foresees that crude palm oil (CPO) prices will continue to climb to as high as RM2,600 per tonne before April next year, as production will be squeezed.
CPO production has been affected by both prolonged dry weather and lower yield from smallholders, Lee told reporters after the group's annual general meeting today.
"Due to lower CPO prices previously, which lasted for almost two years, quite a number of smallholders and small companies have reduced their use of fertilizer. This has had a pronounced effect two years later — which is now — so CPO yield will drop.
"Another factor is that the dry period in Indonesia and a little bit in Malaysia, the period between July and September, have affected production in October, so production has not gone up as much," he explained.
And there is expectation that the dry weather will continue and "will be more pronounced" going forward, which will further constrain production, he said.
"So yes, CPO prices will go up some more. As to what level, I think it will trade between RM2,300 [and] RM2,600 in January to April next year," he added.
See also:
IOI Corp to spend RM230m to expand Penang oleochemical plant
IOI Corp sees minimal impact if India boycotts Malaysian palm oil