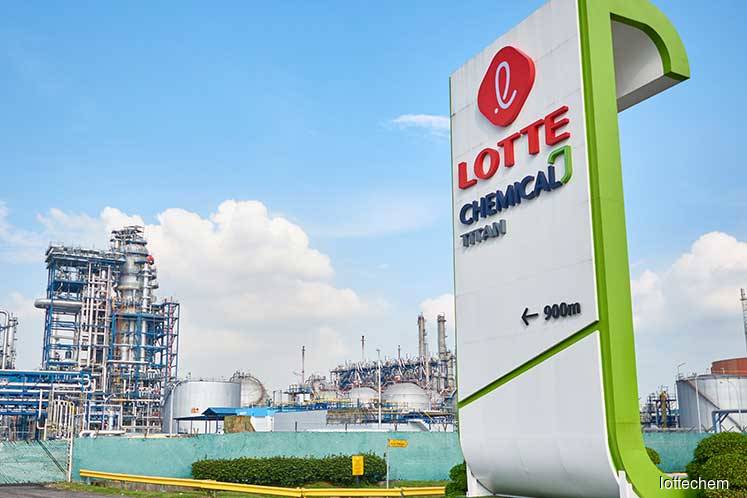 KUALA LUMPUR (Oct 2): Lotte Chemical Titan Holding Bhd (LCT) shareholders today voted in favour of the group's plan to divest a 49% stake in its Indonesian integrated petrochemical facility project to its parent Lotte Chemical Corp. 
The divestment will lead to the parent company emerging as joint venture partner to develop the LCI New Ethylene Project (LINE project) in Cilegon, Indonesia. 
Speaking to reporters after the group's extraordinary general meeting, which lasted more than two hours, LCT president and CEO Dr Lee Dong Woo said 99.978% of the minority shareholders voted in favour of the divestment. 
"We are pleased with the overwhelming vote of confidence received at our EGM and would like to thank our shareholders for their approval and support. The outcome of this EGM demonstrates our shareholders' confidence in the growth prospects of the LlNE project, which is expected to significantly boost the company's production capacity by around 80%," he said. 
Lee said the group currently has a production capacity of 3.5 million tonnes, and the new facility in Indonesia would add another 2.8 million tonnes after completion in year 2024. 
Lee also said the company believes that the LINE project is an attractive business proposition, due to Indonesia's dependency on petrochemical imports.  
"Indonesia is also expected to remain a large net importer of polyolefins and the domestic plastic demand gap is expected to further widen, following the rising population and healthy consumption growth.
"It is also important to note that the global petrochemical industry growth is in tandem with global GDP growth, and the Southeast Asia region is one of the fastest-growing economic regions in the world, further underlining great potential for the LINE project and the company," he said. 
Under the current challenging business environment, Lee said the company maintains an optimistic outlook and seeks to expand its business during this challenging time, to be able to ride on the cycle uptrend upon completion of the LINE project.  
He said LCT believes that the LINE project is the key growth driver of its business, moving forward. 
"It is a perfect fit to realise the company's vision to become a top-tier petrochemical company in Southeast Asia by 2024. This strategic partnership signifies an important milestone in the company's growth strategy to provide the company greater flexibility to deliver its business plans," he said.