This article first appeared in The Edge Malaysia Weekly, on November 19, 2018 - November 25, 2018.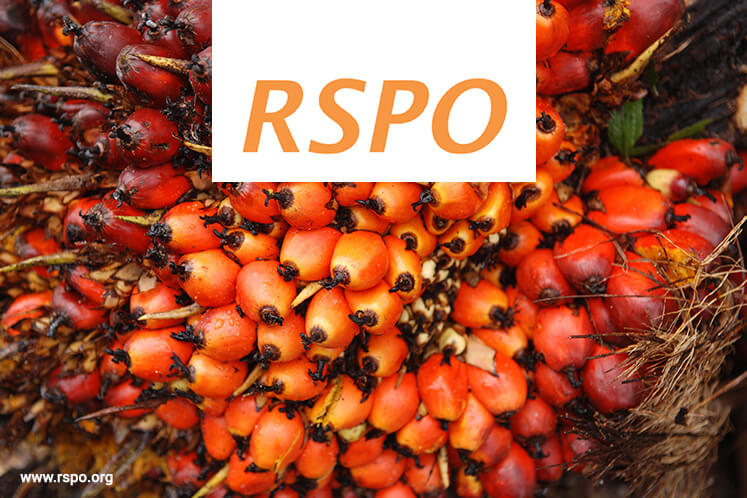 RAHMAT Jemeran, 60, cultivates oil palm trees on a 3ha smallholding in Batu Pahat, Johor, in compliance with the Roundtable on Sustainable Palm Oil (RSPO) standards. He tells The Edge that he has to work two jobs in order to support himself and his family.
"It is very tough to be a small player in the plantation industry now. We are not able to support ourselves anymore by relying only on palm oil. The cost of estate maintenance can be high and the selling price is low. My sales total about RM900 to RM1,000 per month," he shares on the sidelines of the 16th annual Roundtable Conference on Sustainable Palm Oil that was held in Kota Kinabalu, Sabah, last week.
In Malaysia, fewer than 0.2% of smallholders are RSPO-certified. Like Rahmat did, many initially hesitate to undertake the costly process of certification and worry that their certified crops cannot be sold at a premium, as they had been promised.
Experts, too, are expressing grave concerns that growers may be producing sustainable palm oil in vain, especially with the widening gap between the supply and demand of certified sustainable palm oil (CSPO).
Today, a little over 60% of the global production of RSPO-certified palm oil is taken up, clearly showing a lack of commitment from buyers, according to Datuk Carl Bek-Nielsen, co-chair of RSPO. He is also vice-chairman and chief executive director of United Plantations Bhd and represents the Malaysian Palm Oil Association (MPOA) at the RSPO.
The RSPO is a not-for-profit multi-stakeholder association formed in 2004 to promote the growth and use of sustainable oil palm products, with over 4,000 members from across the palm oil supply chain.
"The growers have had to do all the hard work when there should be an equal and balanced amount of energy, time and resources spent by all RSPO members to ensure uptake complies ... with the production of sustainable palm oil. It is naive to think you can encourage many more producers to come on board if they are not going to be able to sell their products," he says.
Bek-Nielsen says only 19% of the global production of palm oil today is RSPO-certified, and the figure is unlikely to grow past 30% even in the next five to eight years, unless buyers' commitments are audited against time-bound plans to help push the uptake of RSPO oil to match production.
"There must be a renewed commitment among all stakeholders and not a situation where one stakeholder says to the other, 'you do as I say, but not as I do' or moves the commitment goalposts. Can you imagine if a grower did that? He would be crucified," he tells The Edge on the sidelines of the conference.
The general assembly that came after the four-day conference voted in renewed Principles and Criteria, which resulted in the development of an additional, separate standard specifically for smallholders, which is due for ratification in November next year.
Also voted in was a new concept of "shared responsibility", whereby all actors throughout the supply chain must work towards the target of increasing their uptake.
While these initiatives are being implemented, Denise Westerhout, lead for the sustainable markets programme at WWF Malaysia, finds it disturbing that there is a growing number of buyers, whose products require palm oil, are keeping it a "secret ingredient".
"I find it very disturbing that there is no 'palm pride' among buyers. It is a fairly odd term, but only very few are willing to step up to say they are using palm oil in products that we consumers use on a daily basis," she says.
She adds that allowing buyers to remain in the closet in their support for sustainably produced palm oil will only encourage a backward slide on commitments for the uptake of certified sustainable palm oil.
"Buyer groups need to understand that they have the responsibility as well to communicate about the environmental, social and labour issues surrounding palm oil.
"We see this very disturbing trend of buyers who are aware of their responsibility for traceability ... [yet] in their communications, essentially prevaricating about what they actually do when they are, in truth, not buying certified sustainable palm oil."
Westerhout stressed at a plenary session that buyers have to rethink their motives for joining the RSPO, and called for the change to start with key buyers of palm oil as consumers base their buying choices on big brands.
Tulio Dias, who is corporate social and environmental responsibility manager at Brazilian palm oil company Agropalma Group, observed that certain buyers, who are avoiding the RSPO certification and developing their own sustainability systems, are the same group who are louder about their commitment to the uptake of sustainably produced palm oil than those who truly are.
"The ones performing worse (in terms of uptake) are providing to the public strong narratives that they are going beyond the certification. It is a strange narrative, because they are going beyond the certification without actually passing through the certification stage.
"And this beyond-the-certification approach, [which] bypasses the [RSPO] certification, leaves consumers thinking that the buyers use certified sustainable palm oil, or are complying to a higher standard [than required], when actually it's the opposite," he says. 
 
Save by subscribing to us for your print and/or digital copy.
P/S: The Edge is also available on Apple's AppStore and Androids' Google Play.