This article first appeared in The Edge Financial Daily, on July 9, 2018.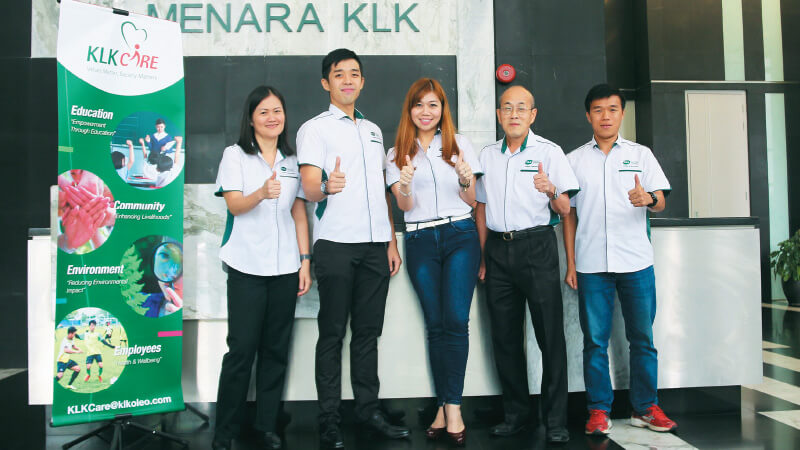 Kuala Lumpur Kepong Bhd (KLK)'s participation in The Edge Kuala Lumpur Rat Race has become something of an annual tradition since the event kicked off in 2000. This year, it has decided to take its support to the next level by becoming a "Bronze" sponsor.
"Through our continuous partnership with The Edge Education Foundation, we have empowered our younger generation through educational programmes such as the Money & Me Youth Financial Empowerment Programme," says Raymond Chow, general manager of group planning.
Chow admits he is not an ardent runner but is proud to represent the company in the CEO Race for a good cause.
"I think this is a good concept. People usually look up to their leaders, and the leaders can, hopefully, set a good example for them to do their bit for charity, not necessarily in running in a race, but participating in other equally good programmes."
As this is his first CEO Race, he hopes to connect with other participants and exchange ideas about charity and business. He is glad to see the collective efforts of the many corporations and individuals in helping the less fortunate in society.
KLK's runners, who had a great time last year, are excited about the event, especially as they will get to meet their colleagues from different branches.
"It is like a mini gathering for those who share an interest in running," says one runner.
The team members run regularly and have been training together at Bukit Kiara to build up their stamina.
Russell Jeremiah Chin, general manager of surfactants at KLK Oleo, says, "It's a commendable concept and more events such as this should be promoted."