This article first appeared in City & Country, The Edge Malaysia Weekly, on April 26, 2021 - May 02, 2021.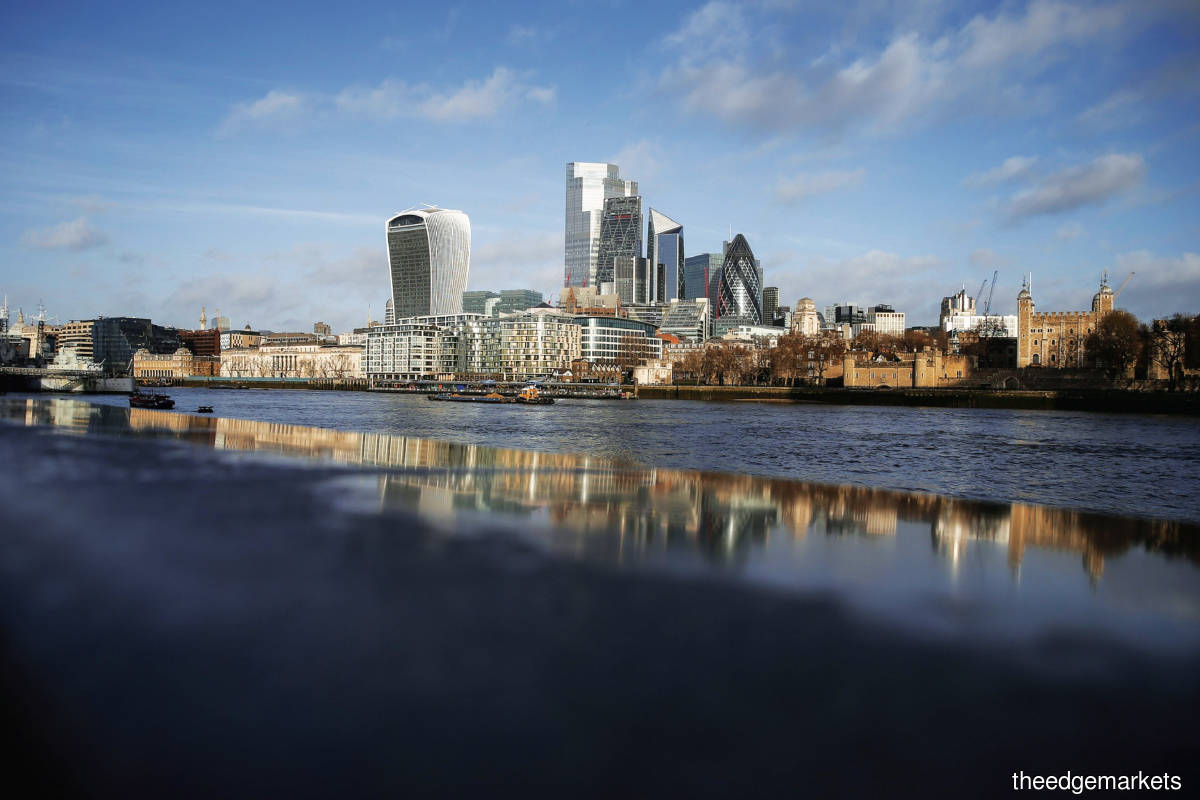 The rental market in London is anticipated to be on the uptrend, in light of the capital city's announcement on the reopening of its economy post-lockdown in June, and for all adults there to be vaccinated by end-July under the Covid-19 vaccination programme.
According to Benham & Reeves London managing ­director Anita Mehra, the rental demand in London will pick up as the planned end of lockdown approaches. 
She says in an email: "The outlook is far more positive. Since the UK government made its recent unlocking announcements and with the vaccine programme in full swing, we have already seen a good deal of applicants enquiring for rental properties across London. There is a definite demand for extra room, some form of outside space, or to be near a large park. Hence, properties that fit this criteria are most likely to let quickest. 
"The biggest challenge has been keeping properties tenanted while we ride out the pandemic. For some landlords, this led to rental drops of up to 15% in the centre of London and them having to work out rent payment plans with tenants as some tenants are experiencing significantly lower incomes and cannot afford to pay full rent. Fortunately, the corporate rental market, which is mainly where we operate, has not been too affected, with less than 3% of our current tenants needing some assistance. This is mainly because corporates can work from home and are not so dependent on working in the office.
"Landlords who are in the rental market for the long term will probably be aware that rents are not going to be able to increase just yet.  While tenants have choice, rents will be softer, but my advice is to take the best offer you can and get the property rented. Void periods are often more costly than lower rents," she says.
"When it comes to UK residential property values, there is good news. Rightmove — the UK property portal — has reported that the average price of property coming into the market has risen 0.8% (+£2,484) in March due to a record demand from buyers. This is the strongest spring market for a decade."  
Meanwhile, the new developments in London continue to attract renters, according to Benham & Reeves' March and April 2021 rental market reports. "New stock is always sought-after by renters who love the look and feel of a shiny new apartment, as well as the excellent amenities it offers, so we are not surprised that the new apartments at Millbrook Park in Mill Hill continue to let well," says Anita.
"Apartments are also being completed at The Green Quarter, the new Berkeley residential development in the London Borough of Ealing. This development is set in 13 acres of parkland and only a short walk away from a Crossrail station (Crossrail is due to open in 2023 and will bring central London within a 17-minute commute), so we expect rental demand here to be very high."
She adds, "In anticipation of this growing demand, we are looking for more stock as we are already receiving further enquiries from professional tenants keen to rent an apartment at The Green Quarter." 
Apart from this, the London estate agency anticipates renters from foreign markets in the coming months, particularly from Japan and Hong Kong. "We are starting to see some international professionals making tentative enquiries about relocating to London in the autumn when restrictions on international travel allow. Clearly, there is considerable pent-up demand from professionals who have endured a year of restrictions and are looking forward to a return to some sort of normality," she says.
"The 250 City Road development near Shoreditch is very popular with Japanese professionals and we found homes for many of them there last year. Sugar Quay, One Tower Bridge and Principal Tower are also popular among Japanese professionals, while top of the list for many expats living in London are Dickens Yard, Fulham Reach, Kew Bridge and London Dock," Anita remarks.
"Another residential development seeing good demand is Beaufort Park with, in particular, BNO (British National Overseas) passport holders from Hong Kong looking to rent here. YouTube influencers have driven some of this demand, suggesting the development as a great place to live, with plenty of amenities aimed at Hong Kong expats. Tech companies such as Facebook and Google also continue to relocate their staff to London and we are busy finding homes for these tech professionals."
Anita highlights some of the trends that have emerged. "The pandemic has further highlighted the need for superfast broadband, as many of us now work [or study] from home at least some of the time. There is also increasing demand for more inside space, again caused by the need for at least one workspace at home, as well as outside space or at least proximity to a park."
"We are seeing more tenants request a property that is professionally managed (about 65% of our rental properties are also professionally managed by us) so that they can be confident that any issues will be dealt with efficiently and quickly. This, of course, means that tenants do not have to rely on a landlord who may not live nearby and may not be able to sort out any problems as quickly as a professional property manager with teams of local professional contractors."
"While there have undoubtedly been ups and downs over the last year, one of the positive factors that we can take forward is that London's professionals are still renting and are looking for homes that are well presented and offer good value," concludes Anita.