This article first appeared in The Edge Malaysia Weekly, on March 7, 2022 - March 13, 2022.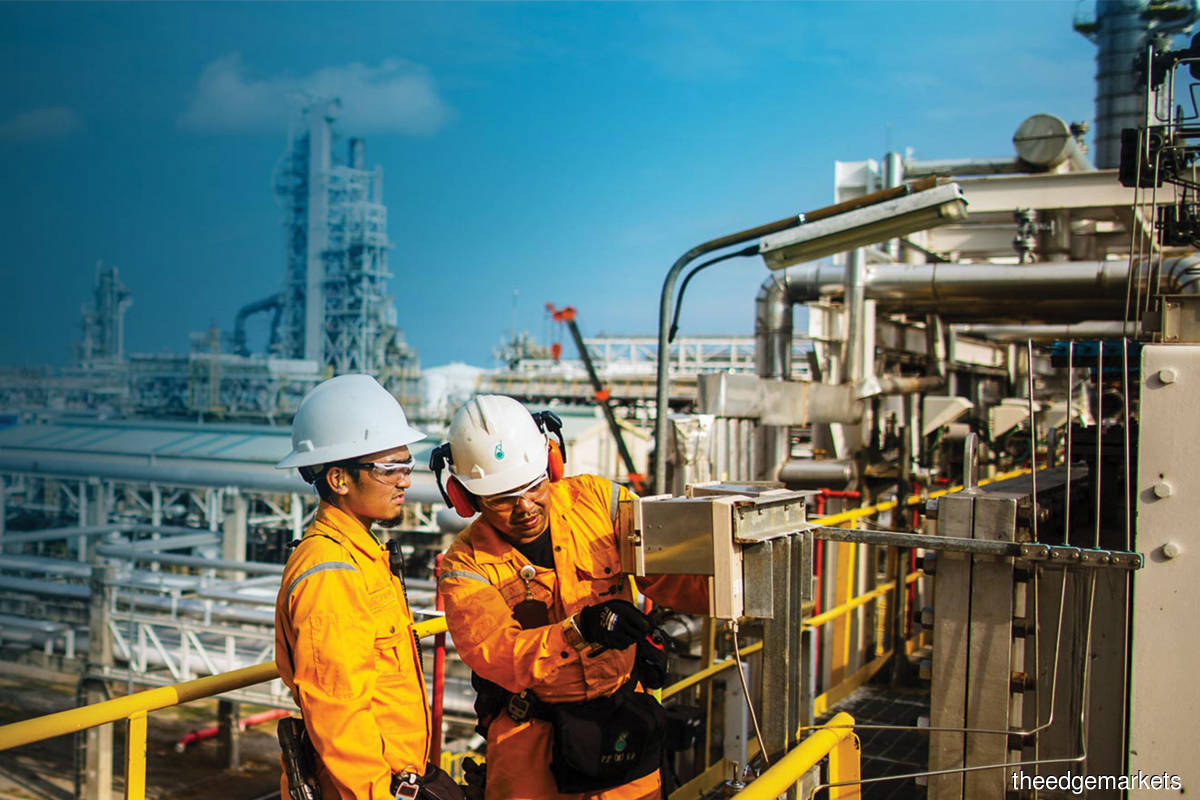 BRENT crude tested the US$120 band last Thursday before tapering off to the US$110 level at press time on Friday.
Since early last December, the benchmark has strengthened by 61.6%. Thursday's highs were last seen in 2008, when Brent crude hit US$145 per barrel in mid-July that year.
But there is little reason for local oil and gas firms to celebrate, at least for now, simply because they are still struggling to survive, let alone make handsome profits.
Petroleum Nasional Bhd (Petronas), however, chalked up a profit after tax of RM48.6 billion on the back of RM247.96 billion in revenue for the financial year ended Dec 31, 2021 (FY2021).
According to the Malaysian Oil & Gas Services Council (MOGSC) and Malaysia OSV Owners' Association (MOSVA), the national oil company has been squeezing their members' margins and producing huge profits. Put another way, they are saying that Petronas is making big money, seemingly at their expense.
Last month, both MOGSC and MOSVA wrote to Petronas stating their grouses. At press time, Petronas had yet to reply to them.
"On the one hand, our national oil company has been resilient in overcoming the [Covid-19] crisis and came out stronger in achieving one of its best quarterly performances, with some support from the improved oil price.
"On the other hand, collectively, the public-listed companies within the supply chain had been showing negative performance, which reflects a big disparity between Petronas and its supply chain," the MOGSC executive committee says in an email exchange with The Edge.
On Feb 21, before Petronas announced its recent set of financial results, MOGSC wrote a letter to the national oil company to protest against the current operating environment.
The Edge sighted a copy of the letter, which says: "Oil price is the highest it has been since the last seven years. However, the rates of oil and gas services and equipment providers have not seen a similar rebound since the oil and gas services and equipment sector's assistance was requested to lower rates back in 2015 as part of [the] Coral 2.0 initiative.
"The industry supported this call then, with the hope that there [would] be some form of compensation when the oil price [recovered]."
MOGSC's letter also highlights that its survey of 30 oil and gas (O&G) companies showed direct and tangible Covid-19 costs of over RM78 million, and indirect and intangible costs of over RM134 million. The council says that, so far, there has been only a 13% reimbursement of direct costs by Petronas, thus stretching their cash flows.
MOGSC says its study revealed that 24 publicly traded O&G companies on Bursa Malaysia lost an average of 84% in market capitalisation, amounting to over RM57 billion, between 2014 and 2022 (see table).
"In 2020/2022, the same 24 companies recorded a total RM6.7 billion loss. The results of the contractors and service providers are not in tandem with the client (Petronas)," the letter from MOGSC reads.
The council, which has in excess of 500 members, also informed Petronas that some RM14 billion of trade payables owed by main contractors to thousands of subcontractors are not being honoured, even though the job scopes had been completed. Consequently, subcontractors, which are largely small and medium enterprises, slipped into deep financial troubles and failed to sustain their operations.
The letter was signed by MOGSC president Sharifah Zaida Nurlisha and addressed to Petronas president and CEO Datuk Tengku Muhammad Taufik Tengku Aziz.
Meanwhile, MOSVA highlights that the charter rates for offshore support vessesl (OSVs) for Petronas' Integrated Logistics Control Tower (ILCT) contracts are 35% lower than charter rates prior to the oil crash in 2015. ILCT is basically an integrated offshore marine transportation arrangement involving as many as 130 OSVs for close to 200 producing fields. ILCT reduced the number of vessels used to 130 (from 142 previously) and brought about considerable savings.
"Even prior to the award of the ILCT contracts in 2018, in 2015, MOSVA members with term contracts were summoned by Petronas to reduce their daily charter rates as the oil prices dipped to US$29 per barrel. MOSVA says its members are running at a loss operating at such rates, as it is below their operating costs.
"Dutifully, we complied [with Petronas' wishes] with the hope that when oil prices recovered there would be some form of compensation or at least reinstatement of the daily charter rates," MOSVA writes in the letter.
MOSVA is seeking to renegotiate charter rates against the backdrop of a steep climb by crude oil prices.
MOSVA's letter was addressed to ILCT chairman Mohd Zohdee Mohd Faiz, and copied to Muhammad Taufik.
The MOGSC executive committee says, "Ironically, the discounted price given by contractors during the oil price crash, with the intent to help the industry stay resilient, [has] now become a double-edged sword for them."
Much of the wrangling for better charter rates comes at a time when oil prices have soared, meaning the industry players are hoping to capitalise on heightened exploration activities, which in turn could spur demand and nudge charter rates and other contract values northwards.
To recap, oil prices rocketed above US$100 at end-February on supply concerns after Russia, the world's third-largest oil producer, invaded Ukraine. The year-to-date average Brent price stands at US$91.26 compared with US$51.09 for 2021.
This begs the question of how long the rally can last, and how long oil prices will remain high.
In an email to The Edge, the MOGSC executive committee says, "Malaysia cannot afford for the current oil and gas services and equipment supply chain to continue declining, eroding 48 years of effort [Petronas was founded in 1974]. We must address the gross inequalities that currently exist between the service providers and the oil producers."
Are the local O&G players being too demanding and have they been spoon-fed for too long? Or is it Petronas' duty as the national oil company to ensure the well-being of these companies and the country's O&G ecosystem? More importantly, can a balance be struck?