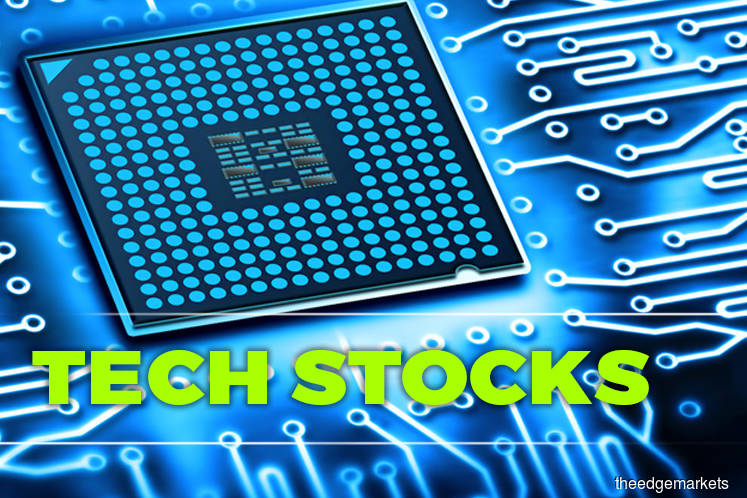 KUALA LUMPUR (Jan 3): There is little room for technology stocks to climb this year after enjoying an impressive run in 2017 that saw valuations reach multi-year high, said AllianceDBS Research Sdn Bhd, turning its rating on the sector to "neutral".
Analyst Toh Woo Kim said despite the recent pullback, Malaysian semiconductor company shares are still up by 53% to 105% in 2017, reaching price earning (PE) multiples of 14 times to 21 times which are one to two standard deviation (SD) above the historical average.
"We believe a lot of the good fundamentals and opportunities within the sector are reflected in current valuations," he said in a research note to clients yesterday.
Quoting World Semiconductor Trade Statistics, Toh said global semiconductor sales growth would moderate to 7% this year as the demand-supply dynamics for memory products normalise.
He said the current strength in Apple Inc's supply chain would likely persist into early 2018 as demand for the premium iPhone X remains robust.
"As per usual cycle, we believe Apple is unlikely to make major design and specs changes in the 2018 models. As such, shipment volumes for the next cycle will likely be incremental, and new content wins by component suppliers will be important in order to sustain strong earnings growth in 2018," he added.
Apple's upgrade to faster long-term evolution (LTE) modem chips in the new iPhone models in 2018 would call for more complex radio frequency (RF) architecture and filters requirement.
Toh said this should be generally positive for RF chipmakers such as Broadcom Ltd.
"Other than that, all the three new iPhone models in 2018 (versus only one model in 2017) should be adopting the TrueDepth camera system for 3D sensing and Face ID. So the volume for sensor components will likely scale higher, even if the new iPhone unit sales remain flat," he added.
As such, he said Inari Amertron Bhd's RF division, which contributes roughly 50% of sales, should remain a bright spot for the company given the proliferation of RF content in smartphone to support faster 4G LTE speed.
He made a "hold" call with a target price of RM3 on Inari due to the strong visibility for its RF segment, contribution from businesses such as infrared light-emitting diode for Osram Licht AG (Internet of Things), and mixed signal testing division.
Toh also placed "hold" ratings on Unisem (M) Bhd (target price RM3.60) and Malaysian Pacific Industries Bhd (target price RM12.90).
"After the re-rating in 2017, valuations for both outsourced semiconductor assembly and test (OSAT) companies are now fair with decent dividend yields, in line with their Taiwanese peers.
At 12.30pm, Inari rose 11 sen or 3.21% to RM3.54 with 9.51 million shares transacted, valuing the company at RM7.26 billion.
Unisem dipped six sen or 1.64% to RM3.60 with 375,500 shares done for a market capitalisation of RM2.61 billion.
Malaysian Pacific Industries climbed 14 sen or 1.14% to RM12.46 with 44,800 shares exchanged, valuing the company at RM2.47 billion.