This article first appeared in The Edge Malaysia Weekly, on June 4, 2018 - June 10, 2018.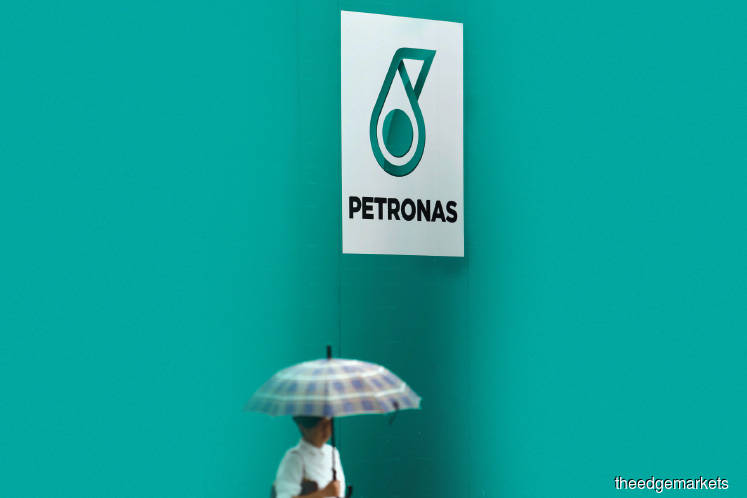 ONCE again, there is talk of a possible flotation of national oil company Petroliam Nasional Bhd (Petronas). Speculation about such a move makes the rounds every few years. Listing Petronas, it is said, could be one way to help cut down the country's debt, which has breached the RM1 trillion mark, or a little more than 80% of gross domestic product.
But will it take place?
"It was first mooted some 10 years or so ago by merchant bankers when the government was looking to attract foreigners to invest in Malaysia … it was the same time Synergy Drive (which later morphed into Sime Darby Bhd around 2007) was created. It involved the merger of Kumpulan Guthrie, Golden Hope and Sime Darby. A plantation giant was created but did it achieve what it was supposed to do? Did foreign investors come flocking in?" asks a director of an oil and gas company.
"Sime Darby has since been separated into three diverse units — plantations, auto and property — but the overall success of the venture is questionable."
He adds that the government has not looked at a possible listing of Petronas thus far, largely because that could adversely impact the dividends from it, as well as other payments.
"Imagine shareholders objecting to Petronas' dividend payments. Can the government stomach that?" asks a former analyst.
Last year, Petronas paid RM17.4 billion in taxes and RM16 billion in dividends to the government. And that is set to increase with oil prices hitting a 3½-year high of more than  US$80 recently.
There are also certain national obligations Petronas has undertaken over the years that may not be viewed favourably by the investing community.
For instance, in mid-December 2003, Petronas acquired 301.48 million shares or just over a 9% stake in Tenaga Nasional Bhd.
In its announcement to Bursa Malaysia, it merely said the "acquisition of shares (was) pursuant to the agreement with Ministry of Finance".
Petronas ceased to be a substantial shareholder of Tenaga in end-July 2005. Market talk had it then that the government required funds.
Similarly, in mid-March 2002, Petronas emerged as a substantial shareholder in Perusahaan Otomobil Nasional Bhd, which has since been renamed Proton Holdings Bhd, after acquiring 149.52 million shares, or a 27.2% stake, from Hicom Holdings Bhd, forking out more than RM1 billion.
The list of companies Petronas has lent a helping hand is long and includes Bank Bumiputra in the mid 1980s. In the mid-1990s, it acquired 40% shareholding of Putrajaya Holdings, the master developer of the federal capital of Putrajaya, which was built at a cost of more than RM20 billion.
"When you look at all these transactions, it is doubtful if Petronas could have undertaken such acquisitions if it were a publicly traded company," says the oil and gas company director.
There had been much elation about a potential listing of Petronas in view of the initial public offering of Saudi Aramco slated for next year. Saudi Arabia hopes to raise US$100 billion by selling a 5% stake in the company, valuing it at more than US$2 trillion.
According to an independent external audit, Saudi Aramco has proven oil reserves of at least 270 billion barrels and gas reserves of 298.7 trillion standard cu ft. Its total hydrocarbon production is 13.5 million barrels of oil equivalent per day (boe/d).
In contrast, Petronas, a Fortune 500 company, produced 2.46 million boe/d, and its entitlement was 1.73 million boe/d as at the first quarter of 2018, ended March 31. For 1Q, Petronas chalked up an after-tax profit of RM11.9 billion (excluding net impairment on assets) from RM57.9 billion in revenue.
"There is a question as to how long the oil revenue can last. If there is uncertainty, it will not be viewed positively," says an industry observer.
A potential listing may raise as much as RM600 billion to RM800 billion, depending on the valuation and taking into account that Petronas made a net profit of RM46.6 billion in 2017, according to news reports. Disposing of 25% in the oil company could thus raise RM150 billion to RM200 billion.
There are also issues to be resolved with Sabah and Sarawak, which are seeking higher oil royalties of 20%, from 5% at present.
Sarawak has gone one step further by forming its own oil and gas company, Petroliam Sarawak Bhd (Petros). It has also questioned the Petroliam Development Act 1974, which created Petronas.
Petros is understood to have spoken to all oil and gas operators and asked them to negotiate with it in the future and not Petronas.
According to the Energy Commission, as at end-2015, Sarawak had 28.7% of all of Malaysia's oil reserves and accounted for 29.4% of national production. It also had 52.7% of the country's known gas reserves.
"There is limited oil and gas in Peninsular Malaysia, so, against this backdrop, a listing of Petronas doesn't look likely to happen," says the oil and gas company director.
In 2010, OSK Research Sdn Bhd (now part of RHB Research) had written about Petronas listing its wholly owned unit Petronas Carigali Sdn Bhd and its 90% unit Malaysia LNG Sdn Bhd.
It was decided that interference in Petronas Carigali was not acceptable to the government. Petronas opted to float Petronas Chemicals Group Bhd, raising RM12.8 billion, and Malaysia Marine and Heavy Engineering Holdings Bhd, which brought in about RM1 billion.
However, some companies under the Petronas banner that could be listed to raise funds include wholly owned Petronas Lubricant International Sdn Bhd, which manufactures and distributes lubricant products. There is also South Africa-based Engen Ltd, which focuses on the downstream refined petroleum products market and related businesses.
While a flotation of both companies could raise billions, Petronas could also pare down its shareholdings in some of its listed entities and raise about RM20 billion.
For example, Petronas has a 62.67% stake in MISC. If the oil corporation were to pare down its stake to 51%, it could raise more than RM3 billion based on the current market value. Similarly, Petronas owns 64.35% of Petronas Chemicals, and disposing of a 13.35% stake could raise about RM8.6 billion. Similarly, selling 19% of Petronas Dagangan Bhd, in which Petronas has 70% shareholding, could fetch about RM4.72 billion.
The oil company also has a 60.66% stake in Petronas Gas, which has a market capitalisation of RM34.79 billion. Paring its shareholding to 51% could raise RM3.36 billion, based on the current market value.
While a flotation of Petronas may be a quick fix,  it is unlikely to pan out well for the government in the long run.
Save by subscribing to us for your print and/or digital copy.
P/S: The Edge is also available on Apple's AppStore and Androids' Google Play.