This article first appeared in Digital Edge, The Edge Malaysia Weekly, on April 12, 2021 - April 18, 2021.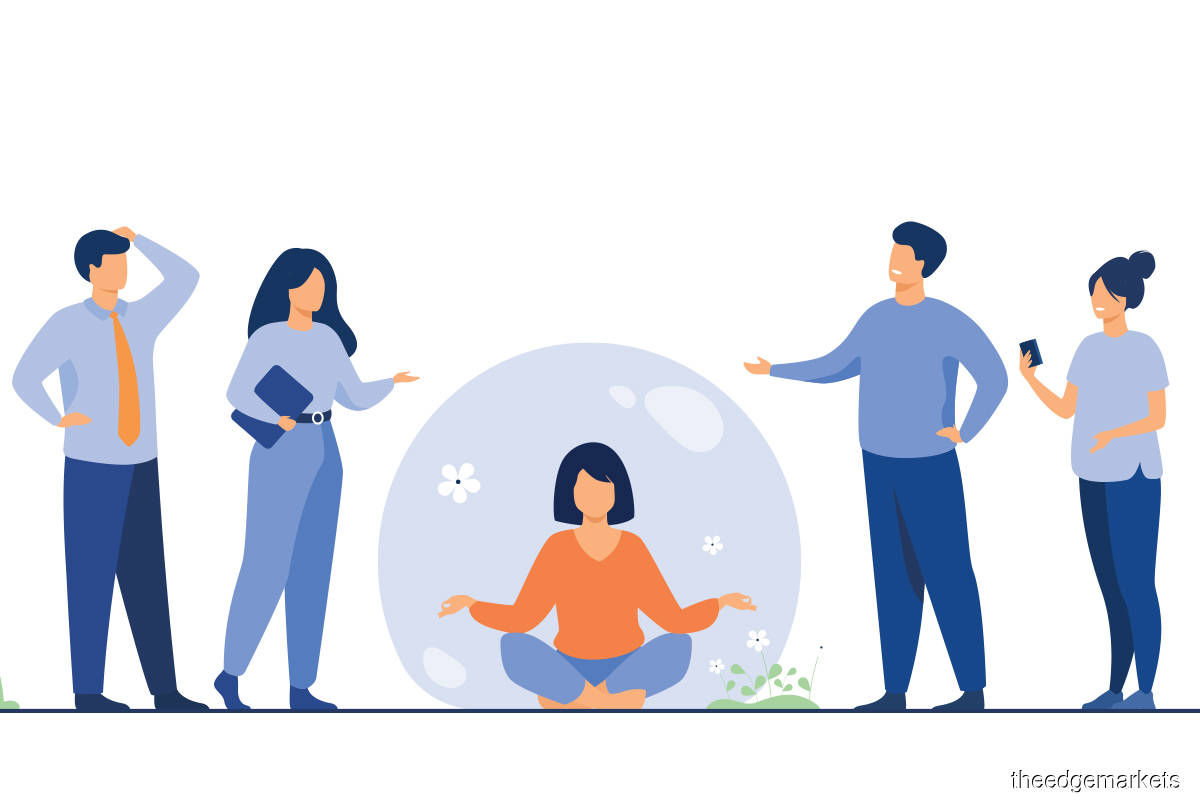 You know you are one of the fortunate ones if you have been working from home during the pandemic because that means you still have a job. But while you may be aware of your blessings, it could still be a struggle and you may be experiencing a malady that has just surfaced in the past year, known as "work from home burnout".
There are usually four stages to this process:
• Physical, mental and emotional exhaustion;
• Shame and doubt;
• Cynicism and callousness; and
• Failure, helplessness and crisis.
You should do an audit of your emotional state to see where you are on this trajectory (if you are there at all). Other than that, pay close attention to your mental state: Some giveaways that you may be suffering from burnout are difficulty in concentrating, a feeling of listlessness, a low commitment to your role, absenteeism and a short fuse.
Here are some tips to help you manage the situation:
 1  Implement office hours
Most of us are trapped in a home office with little distinction between work and personal life, which often leads to no control over our surroundings. 
When working from home, it can be tough when employer and colleagues do not respect your personal boundaries. The way to overcome this is to set the work notifications on your device to silent after office hours, so you do not feel overwhelmed or pressured to reply instantly.
If you are disciplined about implementing office hours, it will discourage your colleagues from bothering you after your normal work hours, giving you more time for important things such as Netflix, home shopping and playing with your cats.
 2  Confide in your co-workers or managers
Concealing your worries will only exacerbate them. It is advisable to reach out to your manager or supervisor as soon as you start feeling burnt out. They would gladly help you reorganise your workload and provide support on the sidelines.
Bear in mind that location independence calls for management autonomy. If you desire an untethered future, you must be able to incorporate a higher degree of self-discipline and self-awareness into your workday than you have been used to before. Nevertheless, be sure to monitor your mental health and look for signs of burnout as you continue to work remotely.
 3  Take a day off
Take a break from your usual 9-to-5 for a while to re-energise your clarity and passion. Whether you are going on a vacation or just spending time at home, make sure you unwind wholly. Make it a rule not to discuss or think about work while you are on this break. Even better, mute all work alerts on your device for the duration. 
Remember to set up an out-of-office autoresponder for your emails so your contacts will know that you are on leave and not overwhelm your inbox with emails that may stress you out the moment you get back to work.
 4  Have a self-care routine
One of the best ways to prevent burnout is to schedule time to pamper yourself. It could be as simple as reading a book for pleasure, eating a tasty and nutritious meal, working out or making time for that hobby you have left in the dust. Or you could schedule a home spa.
Take at least five minutes to decompress every day.
 5  Take care of yourself
It is a fallacy that burnout is caused by working alone for long periods of time. Burnout can occur when those hours are spent persistently feeling pressured and worried, with a myriad "what if" scenarios playing out in the background while working. 
Although long weekends may appear to be a remedy, they are merely short interruptions that do not go a long way towards addressing burnout. If the situation gets out of hand, please reach out for professional help.