This article first appeared in The Edge Malaysia Weekly, on October 18, 2021 - October 24, 2021.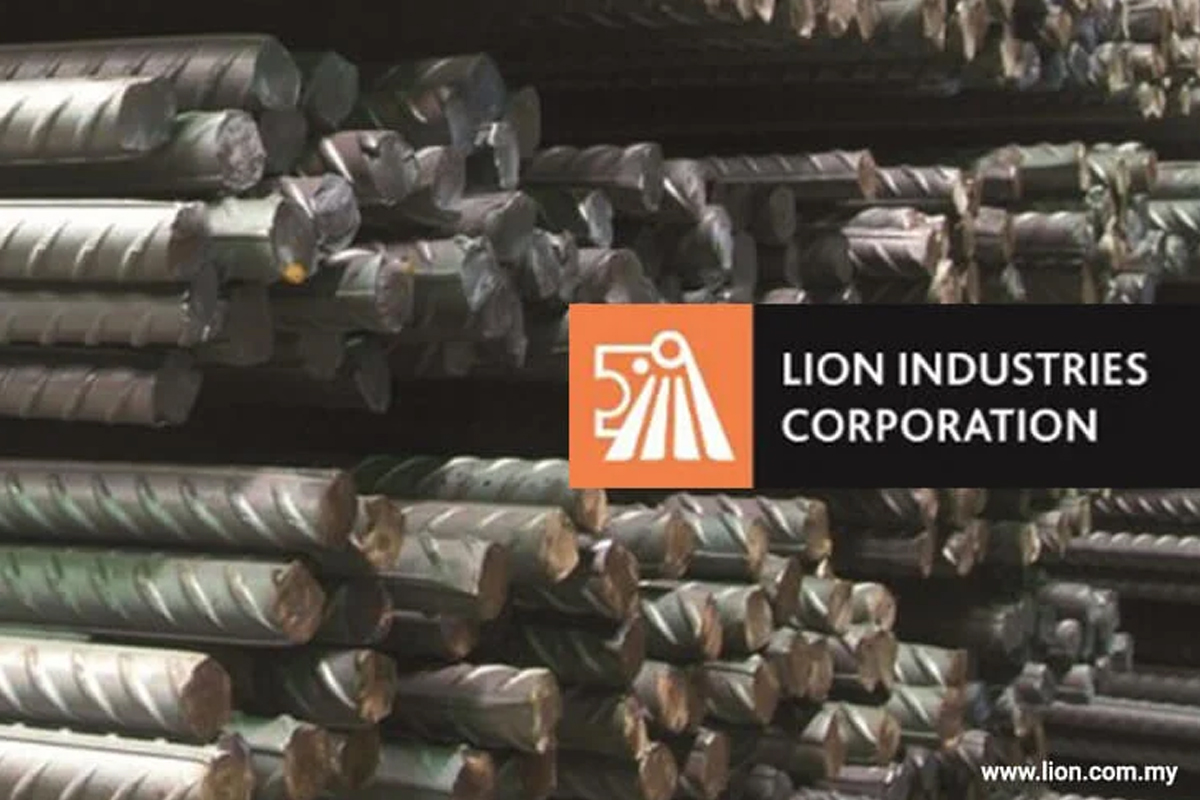 THE proceeds from the disposal of Antara Steel Mills Sdn Bhd is expected to be utilised to revive Lion Industries Corp Bhd's hot-rolled coil (HRC) business, say industry observers. This could mean the revival of Megasteel Sdn Bhd.
With the world facing a steel shortage, Megasteel's HRC and cold-rolled coil (CRC) businesses could be facing a different situation than when it was rescued by Lion Industries back in 2018.
"A portion of the proceeds is likely to be utilised to revive Megasteel as it still has the plant and equipment needed to start producing again. The global market for steel products is also very favourable these days as there is a shortage of supply," says an industry observer.
On Oct 12, Lion Industries announced that its 99%-owned subsidiary, Amsteel Mills Sdn Bhd, would be selling its 100% stake in Antara to Esteel Enterprise Pte Ltd for about US$158.82 million (RM663.85 million).
The majority of the proceeds will be utilised to finance Lion Industries' expansion into the flat steel business, it said in the announcement. In 2018 and 2019, the group acquired some assets of Megasteel in a restructuring exercise with its creditors.
In a circular to shareholders regarding the proposed acquisition of Megasteel's assets and the restructuring of its debts and liabilities, issued on Nov 5, 2019, Lion Industries said it was acquiring several assets that belonged to the former.
The exercise included a supply and settlement arrangement with Tenaga Nasional Bhd, as well as a debt restructuring. The total consideration of the entire proposal amounted to RM604.17 million, excluding advisers' fees, Real Property Gains Tax and stamp duty.
As part of Megasteel's restructuring, Lion Industries has plans to invest in a blast furnace, which will be integrated with the existing flat steel assets. The blast furnace route is expected to yield major production cost savings compared with the existing electric arc furnace.
That is because the blast furnace will be able to use iron ore and replace scrap metal as the raw material to produce HRC and CRC, as well as reduce the consumption of electricity, electrode, alloy and oxygen. The blast furnace route will contribute to lower conversion costs of raw materials and fuel resources inputs, and better-quality molten steel will improve yield in the production of HRC, Lion Industries stated in the circular.
The preliminary estimated total cost to invest in the blast furnace with a production capacity of about one million tonnes of molten steel per annum is about RM974 million. It will be financed via a combination of debt, internally generated funds and/or funding from equity partners.
Megasteel was once the largest producer of flat steel products in the country. However, it stopped production in 2016 due to financial difficulties resulting from the onslaught of imported products from elsewhere in the region.
Prior to that, Megasteel, which had a production capacity of 3.2 million tonnes annually, was producing around one million tonnes of HRC. It last produced 20,556 tonnes of CRC in 2015, when its capacity was 700,000 tonnes annually.
The outlook for the iron and steel industry has improved, with the price of HRC reaching US$1,895 per tonne, compared with US$966 per tonne back in April 2020. The supply chain disruption brought on by the Covid-19 pandemic, as well as the energy crunch in some major markets, have contributed to the high price.
According to a Lion Industries spokesperson, steel demand is picking up fast, especially with flat steel products supporting a wide range of industries and sectors, namely automotive, electrical and electronics, oil and gas, engineering, and heavy machinery and equipment,
"Demand for HRC is fully met by imports as there is no local production currently while demand for other flat steel products is partially fulfilled by imports. Moving forward, all projects focusing on high technology will require a high volume of flat steel products," the spokesperson says via email in response to The Edge's queries.
The Malaysian government has taken a more protective stance on the steel industry, with the Ministry of International Trade and Industry (Miti) imposing anti-dumping duties on steel products from several Asian countries this year. On Oct 8, Miti extended anti-dumping duties on the import of CRC for automotive end-use of all grades and specifications originating or imported from China, South Korea and Vietnam.
The anti-dumping duties range from 7.42% to 42.08% of the cost, freight and insurance price of steel products that originate from, or are imported, from those countries. The duties will apply between Oct 9, 2021, and Oct 8, 2026.
The Lion Industries' spokesperson says with supportive government policies and global economic developments, especially in China, steel consumption is projected to increase tremendously in a sustained manner. "The major developments in China's steel policy have redefined the global steel landscape. Already faced with the stringent environmental ruling, Chinese steel millers are paying serious attention to lowering production to abide by their government's policy of continual production cuts.
"More steel products are being exported to China to cater for their domestic steel demand and this trend is foreseen to remain intact, considering [there is] no major change in its steel policy. Coupled with the global economic recovery post-pandemic, steel consumption is projected to be strong."
The spot price of iron ore has been trending lower since July, when it reached a high of US$219.77 per tonne. It is currently trading at US$122.83 per tonne, as investors are worried about soft demand for steel products in China as the economy slows down.
However, the spot price of coal has been trending up, trading at US$243 per tonne as at Oct 14, compared with just US$56.80 per tonne a year ago. This is due to anticipation of a much colder winter in the northern hemisphere, causing power plants to stock up on coal, especially in China.
There is also a worldwide shortage of coal, as miners grapple with the supply chain disruptions as well as a shortage of labour in the aftermath of the Covid-19 pandemic.
All these factors will play into Lion Industries' earnings prospects, with or without the expansion into the flat steel business and the revival of Megasteel.
In the financial year ended June 30, Lion Industries narrowed its loss from operations to RM18.4 million from RM225 million in the previous financial year.
Its steel division recorded higher revenue of RM2.3 billion compared with about RM2 billion in the same period last year, boosted by the higher average selling price of steel products. The division turned a profit from operations of RM10.4 million against a loss of RM243 million last year.