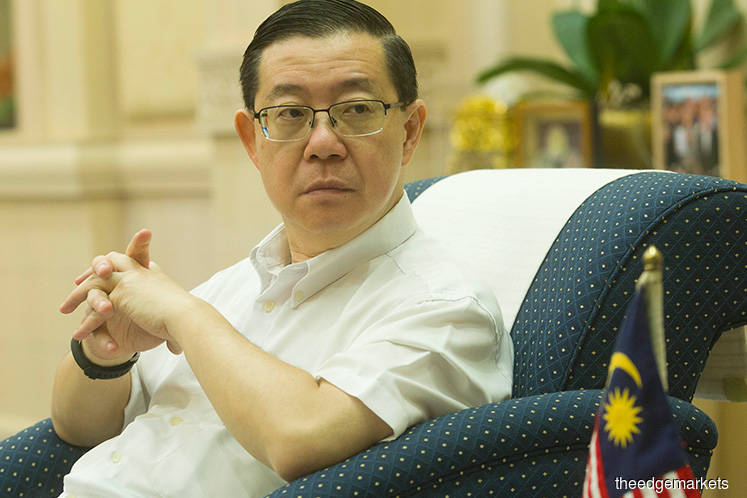 KUALA LUMPUR (Jan 23): There will be direct savings of RM1.1 billion this year alone for relevant parties, in the 18% reduction in toll charges on PLUS-owned highways, Finance Minister Lim Guan Eng said today.
This includes RM500 million in savings for highway users from the 18% discount, and RM600 million from the government's compensation to freeze toll rate increases.
"The compensation of RM600 million will no longer be used for the benefit of highway users and concessionaires, and instead can be channelled to charity and economic development projects across the country," Lim said in a statement today.
Lim said the Cabinet had at its meeting yesterday, endorsed the government's decision to restructure PLUS Malaysia Bhd based on the proposal submitted by its shareholders, namely Khazanah Nasional Bhd and Employees Provident Fund.
The Cabinet also instructed an emergency meeting be held among stakeholders on the same day, to ensure the government's decision on the restructure can be implemented smoothly and properly, according to the timeline that had been fixed.  
The meeting was chaired by Lim and attended by Communications and Multimedia Minister Gobind Singh Deo, Treasury secretary-general Tan Sri Ahmad Badri Mohd Zahir, Works Ministry deputy secretary-general Datuk Badrul Hisham Mohd, Malaysia Highway Authority director-general Datuk Mohd Shuhaimi Hassan, Khazanah managing director Datuk Shahril Ridza Ridzuan and EPF chief executive officer Tunku Alizakri Raja Muhammad Alias.
Lim said the meeting confirmed Feb 1 as the implementation date for the toll reduction, as announced earlier by Prime Minister Tun Mahathir Mohamed.
On Jan 17, the Prime Minister's Office announced there will be no toll rate hikes on PLUS highways, as the concessions will be extended for 20 years from 2038 to 2058, which would provide the government with RM42 billion in savings.
It also announced an 18% reduction in toll charges for private vehicles plying PLUS highways, and that Khazanah and EPF will remain as the shareholders of PLUS.