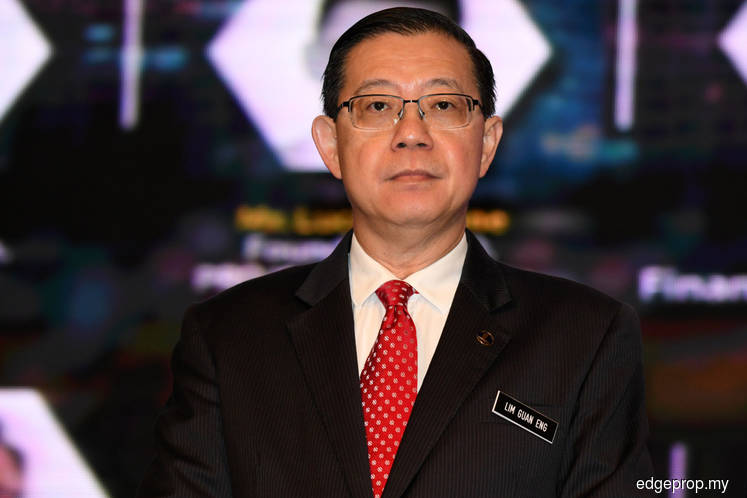 KUALA LUMPUR (Sept 24): Reiterating Prime Minister Tun Dr Mahathir Mohamad's stance, Finance Minister Lim Guan Eng emphasised that while Malaysia welcomed all foreign property investors, it was opposed to the construction of townships exclusively for foreigners.
During his keynote address in Rehda Institute CEO Series 2018 held today in Kuala Lumpur, Lim stressed that the government did not oppose selling properties to non-citizens.
"Foreign buyer buy the property is not a problem, we welcome that because they are bringing money in Malaysia.
"However, building a township exclusively for foreign citizens, where they do not even buy property in our country but they are given away as free units when they buy properties in a foreign country, how does that benefit Malaysia?
"So let us make it very clear here, the Prime Minister does not oppose any foreigner buying property in Malaysia [but] when the township is built exclusively for foreign citizens, we will question how does it benefit Malaysians and Malaysia." said Lim.
However, he assured developers that they did not have to worry about selling property to foreigners.
Meanwhile, Lim said it is challenging to increase homeownership as banks are still very strict in approving mortgage applications due to high household debt.
According to a recent report by the Finance Ministry, as at August 2018, household debt stood at 89% of gross domestic product, the highest in Asia.
Moreover, half of the household debt comprises residential housing loans.
"We have spoken to Bank Negara, they are reassessing their lending guideline. We understand their concerns on the rising household debt [but] we believe that not all debts are bad," he said. — EdgeProp.my
Click here to visit EdgeProp.my for the latest news on all things property