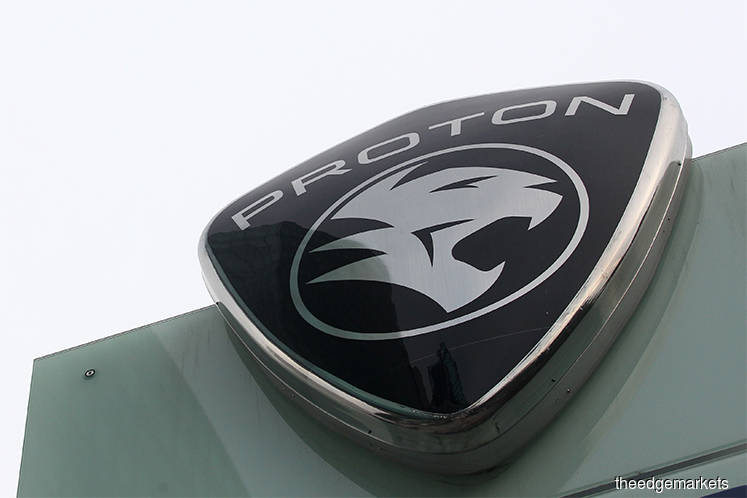 SHAH ALAM (Sept 29): After much speculation, DRB-Hicom Bhd and Zhejiang Geely Holding Group Co Ltd confirmed today that Dr Li Chunrong will be the new CEO of Perusahaan Otomobil Nasional Sdn Bhd (PONSB).
Chunrong, who recently joined Geely's senior management from Dongfeng Honda Engine Co Ltd, and was widely rumoured to be appointed for the post, will be responsible for Proton's entire operations involving production, manufacturing, operations, marketing, quality, research and development, and sales and marketing.
"My job is not to look at the past, but I will work day and night to make sure Proton is strongly successful," he said following his appointment at a media conference today.
Chunrong, who will be succeeding Datuk Ahmad Fuaad Kenali effective Oct 1, added he would prioritise customer satisfaction, as well as look into product planning, procurement and quality.
Meanwhile, Datuk Radzaif Mohamed will remain deputy CEO of PONSB.
"We are confident now that we have the right team to steer Proton," DRB's CEO Datuk Seri Syed Faisal Albar Syed Albar said at a media conference today.
Daniel Donghui Li, Geely's executive Vice President and chief financial officer, emphasised that the key for the company's success would be the products it offered.
Syed Faisal said the loss-making national carmaker may breakeven as early as 3 years from now, and turn profitable in five years' time.
"In 10 years, the aim is to make Proton the largest brand in Asia," he told reporters.
On the subject of future product launches, Syed Faisal said it would take time to convert Geely's models to right-hand drives. 
"For the next fourteen months, there will be no new product launches, but we have to do something to improve customer satisfaction," Chunrong said.
Daniel reaffirmed Geely's support for Proton, saying it would offer Volvo's resources, as well as supply new engines to the Malaysian carmaker.
This will include engines that meet the Euro 6 emission standards, hybrid engines and pure electric engines, Daniel said.
Proton, which is currently using Euro 4 emission standard engines, would need these new engines in order to improve its exports across ASEAN, Syed Faisal added.
Proton Holdings Bhd saw the appointment of Daniel and Feng Qing Feng, Hong-Kong listed Geely Auto's group Vice President and chief technical officer, to its board, which would continue to be chaired by Syed Faisal. The board would also be joined by Shahrul Farez Hassan and Amalamathan Thomas, who are part of the senior management team at DRB-Hicom.
Farez is chief operating officer of properties, corporate planning, and strategy at DRB, while Thomas is group director of group financial services in the same company.
All five directors of Proton will also sit on the board of PONSB, and will be joined by Dr Nathan Yu Ning, Geely's Vice President of international business, and Winfried Vahland, former chairman and CEO of Skoda Auto.
Meanwhile, Proton Edar Sdn Bhd, the carmaker's Malaysian distribution unit, also saw the appointment of Farez, Thomas, Daniel and Yu. 
The appointment of Li marks another stepping stone in the conclusion of plans to revive Proton, which DRB's CEO Datuk Seri Syed Faisal Albar Syed Albar said could be completed as early as end-2018.
Geely and DRB had in June this year signed a definite agreement that saw Geely buying a 49.9% stake in Proton, while DRB kept the controlling 50.1% stake.