This article first appeared in The Edge Financial Daily, on October 23, 2019.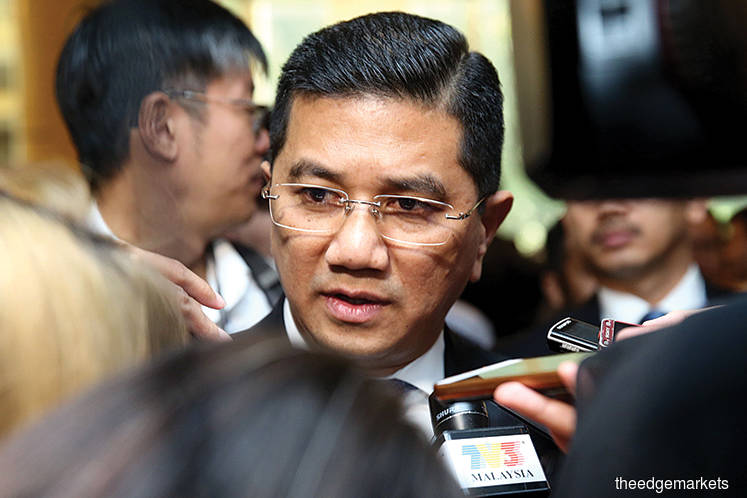 KUALA LUMPUR: Economic Affairs Minister Datuk Seri Mohamed Azmin Ali says Tun Dr Mahathir Mohamad should be allowed to complete a five-year term as prime minister as, according to him, this is what the people voted for in last year's general election.
"As a country that adheres to the democratic system, the people choose the government and the prime minister every five years," he told reporters at Parliament lobby yesterday.
"We never chose a government for one or two years," he said. "So I hope those who are desperate to come to power will respect the people's mandate in the 14th General Election.
He was commenting on news reports that he was working with Umno lawmaker Datuk Seri Hishammuddin Hussein to form a "back-door government" that will block Parti Keadilan Rakyat president Datuk Seri Anwar Ibrahim from taking over as prime minister.
"Any party who intend to change the government, in either one or two years, that is the actual 'backdoor' government," said Mohamed Azmin.
"What we should do is let Dr Mahathir be the prime minister until he completes the full term, because that was the mandate given by the people," he said.