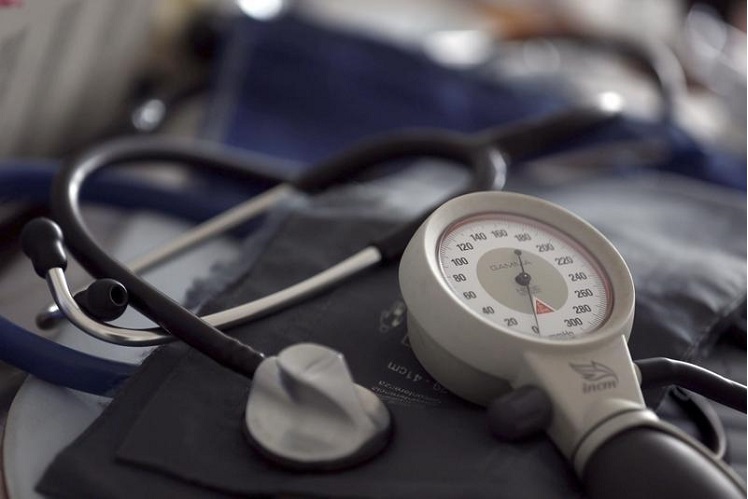 KUALA LUMPUR (April 7): The impact of the Covid-19 outbreak has put the Malaysian healthcare system in a contrasting reality, with public hospitals overstretched from increasing patients while private hospitals are underwhelmingly quiet as a result of the movement control order (MCO).
With many reluctant to go to hospitals in general, KPJ Healthcare Bhd has recorded lower patient footfall. In early March, KPJ's bed occupancy rate was already lower at 60% compared with 67% a year ago, as patients avoided hospitals, Maybank Investment Bank said in a research note recently.
This was further exacerbated by the implementation of the MCO from March 18 which saw the bed occupancy rate plunging to 30% during the first week, as only urgent surgeries were being undertaken, Maybank IB said.
Furthermore, foreign patients (which contribute about 6% of KPJ's revenue) are also prohibited from entering Malaysia, adding to the impact.
Maybank IB said KPJ's occupancy rate is expected to average between 55% and 57% in 1Q20 and 2Q20, but may recover to the 65% level in 2H20 on pent-up demand.
It added that KPJ's Indonesia operations are also expected to post a similar trend as the country declared a state of emergency on March 31.
"1H20 earnings could be hit by Covid-19 and the MCO. We cut our FY20 earnings per share (EPS) by 16% to impute for the Covid-19 impact and also trim our FY21-FY22 EPS by 8%/3% on a potential slower economy," it said.
Maybank IB also cut its FY20-FY22 EPS on IHH Healthcare Bhd by 17%, 9% and 5% respectively, as it takes note of lower patient volume.
"With the travel bans/lockdowns being imposed at its key markets, 2Q20 could be IHH's worst quarter in FY20, but may recover in 3Q20 as travel ban/lockdowns are lifted," Maybank said in a separate note.
It said the ban on entry of foreigners to Singapore will also impact IHH's performance there. Foreign patients accounted for about 25% of Singapore's revenue in FY19.
"Though foreign patients which are already at Singapore can still be treated at its hospitals, the lack of new foreign patients to replenish the old foreign patients would eventually result in near-zero foreign patient revenue to its Singapore unit," said Maybank IB.
Furthermore, some of the non-critical Covid-19 patients have been transferred to IHH hospitals (from public hospitals), although margins from this could be low for IHH, the bank added.
Similarly, Turkey's urging of locals to observe a voluntary quarantine and possible consideration of a full lockdown will lead to a drop in foreign patient volume, said Maybank IB. In FY19, foreign patient accounted 16% of revenue in IHH's Turkey operations.
Nevertheless, Maybank IB is maintaining its "buy" calls on both KPJ and IHH, citing their relative resiliency against a potential slower global economy, but lowered its target prices for the two healthcare providers to RM1.00 and RM6.05 respectively. 
It added that at KPJ's current share price of 88 sen, the stock has remained resilient, and it advised investors to buy on dips in the event of a selldown. KPJ has shed 7% over the past month, whereas IHH has lost some 10%.
Meanwhile, to ease the burden experienced by overstretched public hospitals, KPJ will be allocating about 200 beds or 6% of its bed capacity in the country to the public sector, accommodating just the non-Covid-19 patients.
According to Maybank IB, the payment terms are still being determined by both the government and KPJ. However, it opined that profitability from the public patients could be low or at just break-even level for KPJ.