This article first appeared in The Edge Malaysia Weekly, on October 15, 2018 - October 21, 2018.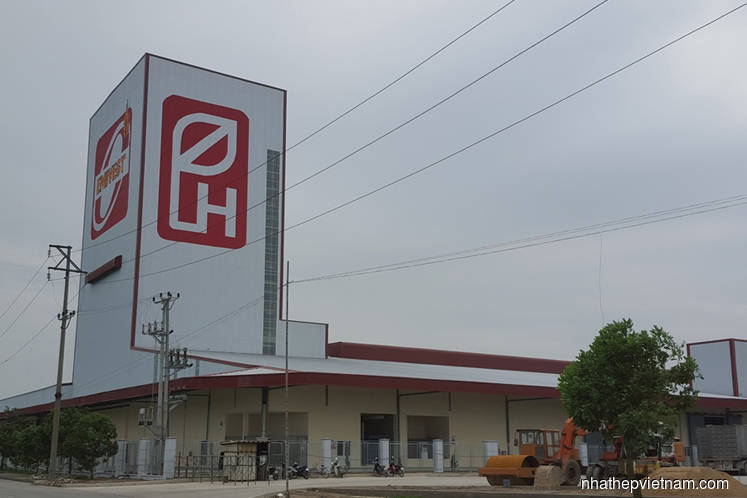 ANTICIPATED to be one of the biggest initial public offerings in Malaysia in recent years, the flotation exercise of poultry group Leong Hup International Sdn Bhd has officially got off the ground.
Submissions for the proposed IPO were made to the Securities Commission Malaysia early last month, sources say.
The company's listing on the Main Market of Bursa Malaysia is expected to take place next year instead of late this year as initially anticipated.
A key reason for this was the death of its founder and executive chairman Datuk Lau Bong Wong late last month, according to a source.
"It will now likely be in the first quarter of next year," the source says, adding that the IPO will involve the sale of new and existing shares.
According to a news report in May, Leong Hup International is looking to raise as much as US$600 million (RM2.49 billion) via the IPO.
A source tells The Edge that the amount is within the expected range the company hopes to raise, but not at the top end, which means that the sum raised may be higher.
The last big IPO in Malaysia was that of Lotte Chemical Titan Holding Bhd, which raised about RM3.77 billion in July last year.
Maybank Investment Bank is the principal adviser on the Leong Hup International IPO. It is understood that Maybank IB, along with RHB Investment Bank and Credit Suisse, are the joint global coordinators of the offering.
Leong Hup International, which generates multiple billion ringgit in annual revenue, is 77%-owned by the founding Lau family of Muar, Johor. It has operations in Malaysia and four other Asean countries, namely Indonesia, Vietnam, Singapore and the Philippines.
Its businesses include livestock feed production, chicken breeding, broiler farming, egg production and the manufacturing of food products. In Malaysia, its consumer brands include Ayam A1 and SunnyGold, while in Singapore, it sells under the brand Lee Say.
According to its website, private equity firm Affinity Equity Partners (Singapore) Pte Ltd holds a 23% stake in the company. Affinity has been an investor since September 2014 and it remains to be seen if the company plans to exit through the IPO.
In October 2014, the Asian Venture Capital Journal reported that Affinity's purchase of a minority stake in Leong Hup International valued the company at around US$600 million, excluding debt. It operated in fewer markets at that point.
Leong Hup International came about following the restructuring of Leong Hup Holdings Bhd, a Main Board-listed company controlled by the Lau family that was delisted in April 2012 following a privatisation exercise.
Sources say proceeds from the listing next year are expected to be used to pare debt and for potential mergers and acquisitions.
According to information garnered from credit reporting agency RAM Credit Information, Leong Hup International made a profit after tax of RM267.425 million on the back of revenue of RM5.257 billion for the financial year ended Dec 31, 2016 (FY2016).
Its return on equity that year was 14.26%, while its gearing ratio was 1.22 times.
In FY2015, its profit after tax stood at RM174.333 million, and revenue was RM4.714 billion.
Bong Wong, who died on Sept 23 at the age of 75, and his late elder brother, Datuk Lau Chong Wang, founded the Leong Hup Group in 1978. The group is understood to be the biggest chicken supplier in the country today.
Back in the 1990s, the Lau family was famously involved in a corporate tussle with politically-linked Datuk Ishak Ismail for a controlling stake in cash-rich KFC Holdings (M) Bhd. The family eventually disposed of its entire stake of around 30% in KFC to Ishak.
Leong Hup International currently controls two listed companies, namely Teo Seng Capital Bhd, an egg producer, and Indonesia's PT Malindo Feedmill Tbk, an integrated poultry player.
It is not the only poultry-related IPO in the pipeline for a listing on Bursa Malaysia. That of QSR Brands (M) Holdings Bhd — Malaysia's largest fast-food operator with its Kentucky Fried Chicken restaurant chains — is also on the cards and reportedly expected to raise about US$500 million.
Leong Hup International's valuation will be closely watched after that of the last big IPO, Lotte Chemical. The latter had downsized its offering and priced its shares lower than anticipated due to weaker than expected demand. The company had initially expected to raise RM5.92 billion.
The RM3.77 billion that it ultimately raised still made it the largest listing in Malaysia since that of Felda Global Ventures Holdings Bhd in 2012.
Notwithstanding the weak stock market in recent months, investment bankers say IPOs could still be well received by investors if priced right. "I think if you price the shares right, the demand is still there," one tells The Edge.
So far this year, there have been 17 listings on Bursa Malaysia. The only Main Market listing was that of Mi Equipment Holdings Bhd in June. There were eight each on the ACE Market and LEAP Market.
Of the 17, all but two — GDB Holdings Bhd and Tri-Mode System (M) Bhd — closed their first day of trading at a premium. As at Oct 10, five of the 17 were trading below their listing price.
Save by subscribing to us for your print and/or digital copy.
P/S: The Edge is also available on Apple's AppStore and Androids' Google Play.