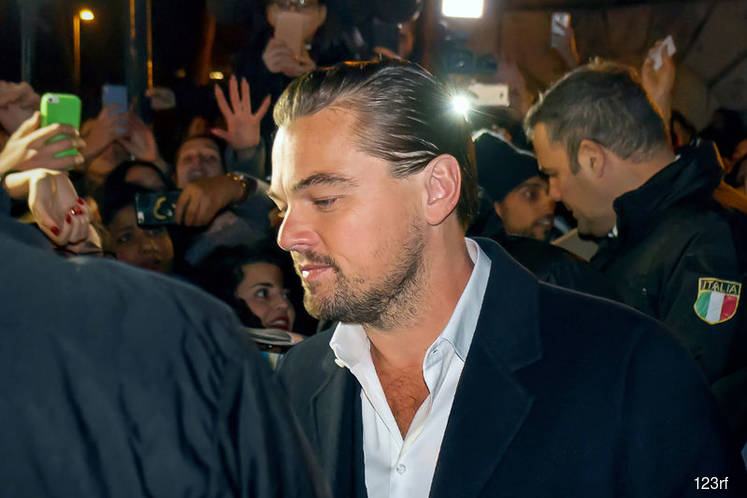 KUALA LUMPUR (Jan 5): Citing people familiar with the case, The Washington Post reports that Leonardo DiCaprio secretly testified as part of the Justice Department's expansive investigation into the 1Malaysia Development Bhd (1MDB) scandal.
He appeared before the grand jury in Washing D.C., because prosecutors consider DiCaprio a witness who can provide useful insight into Low Taek Jho, or Jho Low, the now infamous financier alledged to have been behind the pilfering and laundering of billions from the investment fund.
DiCaprio is not a target of the probe, however.
Jho Low had been charged last year in federal court in New York, amidst related cases involving ex-Goldman Sachs bankers who allegedly laundered money and a Justice Department employee.
The publication reports that in the past, a spokesman for DiCaprio has said that the actor was "entirely supportive of all efforts to assure that justice is done in this matter."
Former prime minister Datuk Seri Najib Razak's stepson Riza Aziz headed up Red Granite. The US Department of Justice previously accused Red Granite of receiving US$64 million of 1MDB-linked funds for the production of the Martin Scorsese film "The Wolf of Wall Street" in 2013, which starred Leonardo DiCaprio.
In an agreement reached with federal prosecutors in March, Red Granite had promised to make the forfeiture payment in three instalments. The settlement is to resolve allegations of profiting from corrupt money involving the investment fund 1MDB.
Under the deal, Red Granite did not admit to any wrongdoing.