This article first appeared in Capital, The Edge Malaysia Weekly, on January 14, 2019 - January 20, 2019.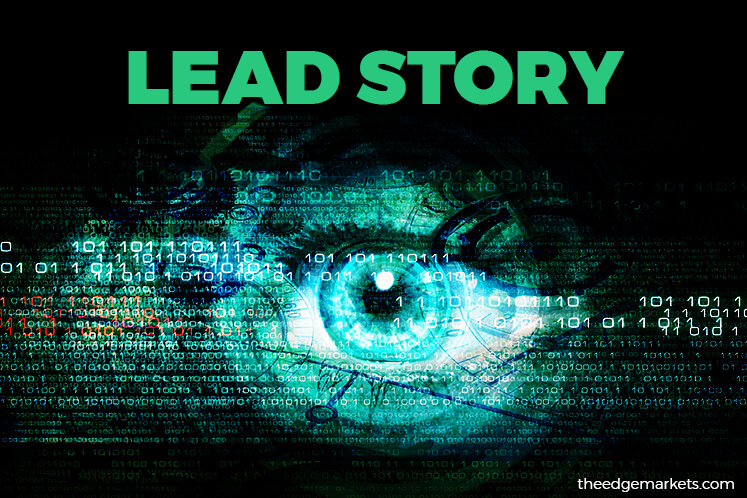 Five small and mid-caps to check out amid market volatility
MBM Resources Bhd
The automotive industry is back in the spotlight following the return of Tun Dr Mahathir Mohamad in his second stint as prime minister. Mahathir, who started the Proton car project in the 1980s, proposed a new national car weeks after returning to power following the May 9 general election.
Affin Hwang Investment Bank analyst Brian Yeoh tells The Edge that MBM Resources Bhd is a good pick in this space, with reduced losses from its alloy wheel business as well as popular demand for existing models and new model launches, such as the Perodua Aruz, being the catalyst moving into the year. Aruz is a three-row, seven-seater sports utility vehicle priced at RM72,200 to RM77,200 on-the-road, before insurance, in the peninsula.
"There is also likely to be another new model in the second half of this year," Yeoh says, adding that sentiment is still strong in the automotive industry. Perodua's market share continues to grow and it is still in the lead in the country, he adds. The petrol subsidy, announced in Budget 2019, is another catalyst for car buyers, he notes.
Maybank Investment Bank Research analyst Ivan Yap notes in a December 2018 strategy report that the introduction of the new SUV model is a positive as Perodua continues to refresh its model line-up early this year.
However, he cautions that a sharp turn in consumer sentiment may affect the sales of big-ticket items such as cars.
MBM Resources, which fell to a two-year low of RM1.87 last November, has since rebounded, jumping 28.3% to close at RM2.40 last Thursday. Bloomberg data shows that all nine analysts covering the company have a "buy" call with an average 12-month target price of RM3.27, indicating a potential return of 36.3%.
My EG Services Bhd
One of the stocks impacted negatively following the change in government on May 9 last year was MyEG Services. The decline is partly due to concerns over the potential review of its contracts with the government. The electronic government services provider has seen its share price fall 57.8% compared with a year ago.
However, the turn of the year appears to have given MyEG some breathing space, with its share price rising 10.8% to close at RM1.08 last Thursday, from 97.5 sen on Dec 31.
CIMB Equity Research analyst Nigel Foo says in a Jan 8 note that the group's overseas operations could surprise on the upside.
"MyEG's Bangladesh associate is expected to implement the VAT monitoring system in the country in 2019, which was a positive surprise to us. Its Philippine associate is expected to launch online car road tax and insurance renewal services from Feb 19 — another positive surprise," Foo says in his note.
He adds that management has also indicated it might pay a special dividend.
"MyEG paid 1.9 sen DPS (dividend per share), 30% of FY18's core net profit. If MyEG pays out 40% to 50% of FY18 core net profit, the special DPS could amount to 0.6 to 1.25 sen and FY18 dividend yield is 2.6% to 3.3%. We have not forecast any special DPS in FY19," he notes.
Bloomberg data shows there are six analysts with a "buy" call versus only one with a "sell". Their target price for MyEG is RM1.83, indicating a potential return of 67.9%.
Uzma Bhd
Uzma Bhd was among the companies transferred by Lembaga Tabung Haji to a special purpose vehicle under the Ministry of Finance as it is viewed as an underperforming asset. Compared to a year ago, Uzma's share price was down 48.7% to close at 77.5 sen last Thursday.
Nonetheless, the company — which is involved in the provision of oil and gas operational services and solutions such as drilling and well and production optimisation — appears to be seeing some recovery of late. Its share price has jumped 34.8% from its close of 57.5 sen on the last day of 2018.
This was despite disappointing results during the first quarter for the financial period ended Sept 30, 2018 (1QFY2019). Its net profit for the quarter grew 14.4% to RM7.24 million in 1QFY2019 compared with RM6.33 million in the corresponding quarter a year ago, mainly due to unrealised foreign exchange gain. Uzma saw a decrease in adjusted profit before tax (PBT) of RM6.5 million, a 93.2% drop, mainly due to reversal of impairment loss incurred in 1QFY2018 and higher operating expenses in current quarter.
Steven Chan, an analyst with Kenanga Research, says the higher operating cost was due to operational disruption during the quarter. He has an "outperform" recommendation on Uzma, with a target price of 65 sen.
Uzma has contracts worth RM1.8 billion, which are expected to last the company for the next three years. It is worth noting that RM1.4 billion are firm-order contracts while the rest are umbrella-based contracts.
Bloomberg data shows five analysts have "buy" calls on Uzma while one has a "hold". The average target price is at RM1.16, which indicates a potential return of 50.6%.
ELK-Desa Resources Bhd
Some consider credit company ELK-Desa as a safe haven in a volatile market. "ELK-Desa is a good pick in this current environment as it provides a decent dividend yield along with good earnings growth," says an analyst following the company, which has a dividend yield of 5.5%.
He adds that the rising interest rate environment also bodes well for the company's business and its latest financial results show a growing customer base.
The group, which is involved in hire-purchase financing for used motor vehicles and furniture trading, has seen its net profit jump 44.6% to RM8.62 million in its second quarter for the financial period ended Sept 30, 2018 (2QFY2019) from RM5.96 million in the corresponding quarter a year ago. That is mainly due to an increase in hire-purchase receivables and a significantly lower impairment allowance.
Management declared an interim dividend of 3.5 sen per share, payable on Jan 30. Revenue grew 24.2% to RM31 million, compared with RM24.96 million recorded in 2QFY2018.
Affin Hwang Investment Bank's analyst Tan Ei Leen has a "buy" call on ELK-Desa with a target price of RM1.70, indicating a potential return of 32.8% from its closing price of RM1.28 last Thursday. Compared to a year ago, ELK-Desa's share price is up 11.9%.
Tan, however, cautions that downside risk includes higher defaults.
Velesto Energy Bhd
A turnaround for Velesto Energy did not materialise in 2018, although it managed to narrow its net loss for the first nine months of its financial year ended Sep 30, 2018 (9MFY2018) to RM32.6 million, compared with a net loss of RM151.7 million in the corresponding period a year ago.
Nonetheless, most analysts have a positive view of the company.
Affin Hwang Investment Bank notes in its latest report that Velesto Energy is one of its preferred alpha picks, defined as quasi-penny stocks offering the best upside.
"We expect 4QFY2018 losses to narrow quarter on quarter on higher jack-up fleet utilisation. 2019 fleet utilisation is expected to improve post the 1QFY2019 monsoon season," it says. This is based on the latest Petronas Activity Outlook, which expects jack-up drilling rig demand to double from between seven and ten rigs in 2018 to between 16 and 18 rigs in 2019. That should benefit Velesto Energy, which is the largest Malaysian jack-up operator.
It is worth noting that the group's share price has been under heavy pressure over the last one year as seen by its 47.6% decline. Most of the decline was in November when Brent crude started falling. Recall that it was trading at a one-year high of US$86.29 per barrel in March last year before plummeting during the last few months to touch a one-year low of US$50.47 per barrel just a day before Christmas. It recently recovered by 20.3% from its low to US$60.72 as at the time of writing.
Bloomberg data shows that of the seven analysts covering Velesto Energy, five have "buy" calls while another two have a "hold". The average target price for the counter is 30 sen, indicating a potential return of 36.4%.
Save by subscribing to us for your print and/or digital copy.
P/S: The Edge is also available on Apple's AppStore and Androids' Google Play.