This article first appeared in The Edge Malaysia Weekly, on August 27, 2018 - September 02, 2018.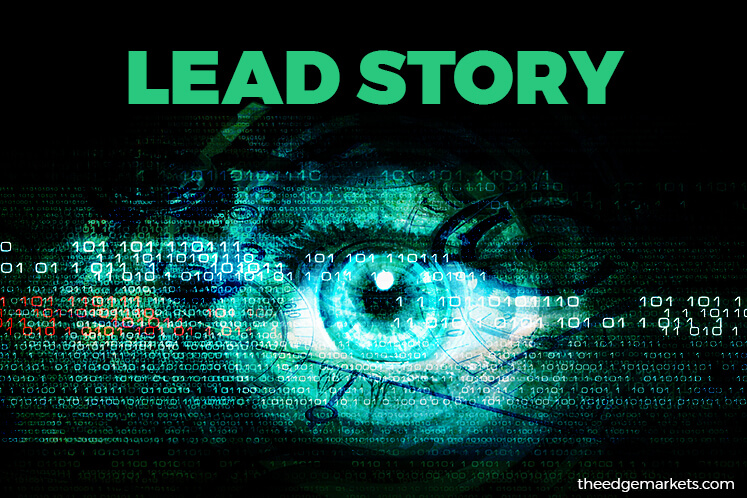 WHEN Donald Trump won the US presidential election on Nov 8, 2016, the world was caught off guard and many wondered what the global economy would be like under his America First policy.
Less than two years later, the dreaded trade war between the US and China began. US allies such as Europe and Canada have not been spared from criticism by Trump, who usually expresses his opinion on Twitter. Among his harsh criticisms was that on currency manipulation by China and Europe.
But despite concerns over repercussions on the global economy, the American stock markets seemed unperturbed by Trump's barbs; share prices continued their climb to record highs.
The S&P 500 has recorded a total return of 32.3% since Trump took over the White House. It closed at 2,856.98 points last Thursday, giving an annualised return of 18.3% — surpassing its five-year and 10-year annualised total return of 13.1% and 10.7% respectively.
Two days earlier, it hit an intraday high of 2,873.23, surpassing its high in January.
Likewise, the Dow Jones Industrial Average (DJIA) saw a strong rally, recording a total return of 46% or an annualised total return of 23.6% since Nov 8, 2016. In comparison, the DJIA's five-year and 10-year annualised total return were 13.1% and 11.2% respectively. Last Thursday's closing of 25,656.98 points was not that far off from its all-time high of 26,616.71, recorded in January.
Meanwhile, the tech-heavy Nasdaq Composite saw a total return of 54.9%. It closed at 7,878.46 points last Thursday, translating into an annualised return of 27.7% — outperforming its five-year and 10-year annualised total return of 17.6% and 14% respectively. Nasdaq hit its all-time high of 7,933.31 points on July 25.
This was in stark contrast to the performance of equity markets in other parts of the world where share prices headed south mostly.
The Euro Stoxx 50 index has lost 2.4% so far this year and would only eke out a marginal gain of 0.42%, inclusive of the dividend received. Its closing of 3,419.26 last Thursday was a far cry from its peak of 5,522.42 points, recorded back in July 2000.
The MSCI Asia ex-Japan was on an even worse footing as investors would have suffered a total loss of 5.78% so far this year. China's Shanghai Stock Exchange Composite was the worst performing primary equity index this year, declining 15.8% to close at 2,714.99 points last Thursday.
Affin Hwang Asset Management portfolio manager Lim Chia Wei tells The Edge that the performance of the US markets was largely driven by strong economic and earnings growth in the country.
"Tax cuts and fiscal spending have bolstered growth in the US," he says.
Lim's opinion is similar to that of Wall Street and investors around the world who are putting their money in equities despite a potential impeachment of Trump.
Among the policies introduced by Trump that have boosted the US economy were the tax cuts passed last year that reduced the corporate rates and the administration's successful rollback of pieces of the Dodd-Frank Wall Street Reform and Consumer Protection Act. Most recently, Trump has requested Wall Street's regulators to look at changing the requirement for public-listed companies to share their results once every six months instead of quarterly.
According to Lim, the equity markets of emerging markets (EM) have declined over the last three months largely due to concerns over weaker currencies and the US-China trade war.
"EM economic momentum and earnings growth have also softened. We believe that these issues will continue for the rest of the year. However, if China uses more aggressive fiscal and/or monetary stimulus, it may trigger a rebound in the EM equity markets. We should monitor the Chinese government's actions closely," he says.
With the US slapping steep tariffs on another US$16 billion in Chinese goods last Thursday, China retaliated swiftly, along with a complaint filed with the World Trade Organization. This trade war that was once perceived as mere rhetoric is gathering momentum and has already affected US$50 billion in both US and China goods. Trump has also threatened to impose tariffs on an additional US$200 billion in Chinese imports.
China has pushed banks to lend more and allowed indebted local governments to spend on big projects once again as it intends to bolster its economy amid the escalating tension with the US.
Lim points out that the stronger US dollar has also been a challenge to the EM historically, including Malaysia. "The EM should remain volatile for the rest of 2018. Hence, we continue to advocate prudence and disciplined investment approaches."
However, he says it is a good reminder that the macro environment is always changing and there will come a time when concerns about the trade war and EM currencies' weakness will recede.
Malaysian stock market is deemed 'safe haven'
Rakuten Trade Sdn Bhd head of research Kenny Yee says the Malaysian stock market has been performing relatively well compared with its peers amid the external uncertainties, which include the recent Turkish lira crisis. "It has always been viewed as a market with low volatility. So, in a way, this has made it more or less like a safe haven for foreign investors who are looking at the EM."
Year to date, the FBM KLCI has emerged as the region's top performing equity index with a total return of 2.37% (closing at 1,810.87 points last Thursday), followed by Vietnam's Ho Chi Minh Stock Index, which reported a total return of 1.54%.
Meanwhile, the FBM Small Cap Index saw a decline of 10.9% while the FBM 70 Index suffered a total loss of 1.12%.
Yee says the surging S&P 500 is a good sign as it boosts investor confidence, hence shoring up market sentiment. He, however, cautions that as the valuation of the US markets is at a high level, they are more susceptible to negative developments such as the ongoing US-China trade war.
Yee believes that the EM will benefit from the positive US market sentiment, but the impact will be limited as there remains some degree of pessimism and concern over the tension between the world's two largest economies.
While the ringgit has weakened against the US dollar — similar to what was seen for other EM currencies — it is still one of the best performing currencies in the region year to date. It has fallen 1.4% against the greenback but has outperformed its peers, except for the Thai baht.
Yee says the ringgit's resilience is a reflection of the confidence that investors have in the Malaysian market despite some outflows seen following a change of government in May.
On the mid and small-cap space, he says there was some slight recovery recently, but the sentiment remains subdued, partly due to the lower-than-average liquidity in the market. "I think we will see the return of foreign investors by the end of the year and this will trigger interest in the mid and small-cap space. If you look at the companies' earnings, there has not been much negative news. Most of the results have been in line with expectations, which is good."
Save by subscribing to us for your print and/or digital copy.
P/S: The Edge is also available on Apple's AppStore and Androids' Google Play.