This article first appeared in Capital, The Edge Malaysia Weekly, on January 14, 2019 - January 20, 2019.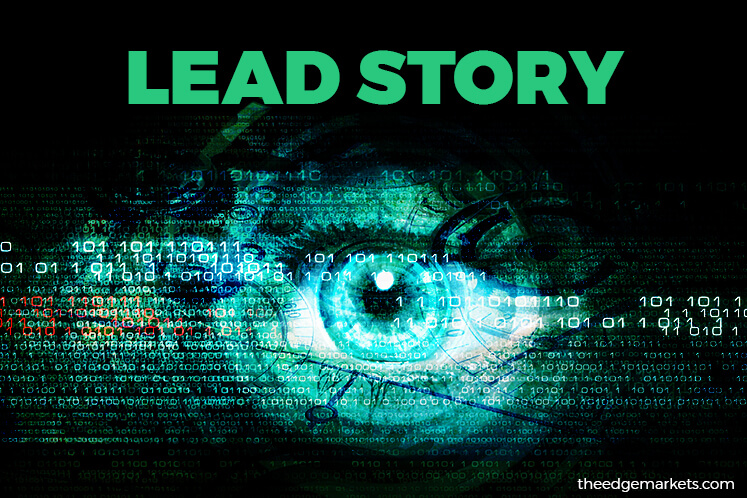 THE FBM Small Cap Index registered its best week since April last year as it jumped 6.8% to close at 12,104.83 points last Friday from the previous week's 11,333.73 points. This was only the 19th time over the last 52 weeks that the index has recorded a gain during a trading week.
Despite this, the market is expected to remain volatile on the back of tighter monetary policy and a possible weaker economic outlook for the first half of the year, JF Apex Securities head of research Lee Chung Cheng tells The Edge.
"It has been a good week for traders and investors but I think it is still too early to expect a sustained uptrend in the small cap space. Part of it is the liquidity issues, which could be worse in the event of a negative development on the external front. We still believe that small cap players are set for a recovery after the sharp decline and valuation is at a depressed level as well," he explains. Some of his top picks include VS Industry Bhd and QL Resources Bhd.
The strong gain over the week was in line with the recovery in the global markets as sentiment improved following the conclusion of the US-China mid-level trade negotiations in Beijing. The world's two largest economies are seen to be making progress as they move forward on a trade deal.
The meetings are the first face-to-face talks between the two countries since US President Donald Trump and Chinese President Xi Jinping agreed last December to a 90-day truce in a trade war that has roiled global financial markets.
The Dow Jones Industrial Average Index chalked up four consecutive days of gain, closing at 23,879.12 points last Wednesday — 5.3% higher than its close of 22,686.22 the previous Thursday.
The S&P 500 Index was up 5.6% to 2,584.96 while the tech-heavy Nasdaq Composite jumped 7.6% to 6,957.077 over the same period. At home, the local benchmark, FBM KLCI, was up 0.5% over the week to close at 1,678.88 points last Thursday.
The recovery has led to a positive momentum in the broader market as seen by the change of direction of the FBM Small Cap Index. Prior to this, the selldown of small-cap counters led the index to plunge to a six-year low of 10,970.05 points on Dec 18.
Rakuten Trade Sdn Bhd head of research Kenny Yee agrees that the volatility in the market could continue, with investors being more risk-averse now. He recommends accumulating on weakness stocks with a solid value proposition.
Some of his top picks in the small and mid-cap space include Gamuda Bhd, Kellington Group Bhd, Vizione Holdings Bhd, Malaysia Building Society Bhd (MBSB), Straits Inter Logistics Bhd and Perak Transit Bhd.
MIDF head of research Mohd Redza Abdul Rahman believes the sharp increase in the small cap index is a reflection of its underperformance over the past few years. It comes on the back of a massive 35% loss last year, much worse than the 5% and 10% decline recorded by the FBM KLCI and FBM Emas Index respectively, he says.
From 2015 to 2018, while the two benchmarks have seen small gains, the small cap index has fallen 24%, he points out. "So, in other words, while small and mid-cap stocks have seen gains this year, they still have a lot to catch up."
He adds that the construction, technology, plantation and property sectors could be where the outperformers may come from as their share prices could rise higher than their big-cap competitors.
UOB Kay Hian Malaysia's head of research, Vincent Khoo, on the other hand, believes the week's gain was only a relief rally and expects market risk aversion to rise again, which would likely see many companies ceding some of their year-to-date gains.
"We foresee small caps sustaining only a modest recovery at best. Key themes include trade and foreign direct investment (FDI) diversion benefiting Malaysia, arising from the US-China trade tension, and structural demand growth in the technology sector, arising from 5G introduction, Internet of Things, and Industry 4.0," he says. The key export-driven beneficiary is the semiconductor-related sector, he adds.
Khoo's concerns include global liquidity contraction and the full economic impact of Pakatan Harapan's socialistic policies, which are likely to deter domestic reinvestments.
His top picks include Inari Amertron Bhd, Scientex Bhd and Gabungan AQRS Bhd but notes that these stocks are more suitable for investors with above-average risk profile.
Pong Teng Siew, head of research at Inter Pacific Research Sdn Bhd, agrees that the positive stock performance could be a relief rally and that the small and mid-cap counters are likely to continue to be under pressure during the first quarter as investors are more cautious over the economic outlook for the year.
"I think that the base case is for the market to remain lacklustre unless there is a positive development on trade talks between the US and China," Pong says. He adds that the market has yet to price in the possibility of a US recession, which is likely if trade tension escalates further.
He notes there are selective counters in the small-cap space that are worth looking at, especially those with a strong earnings record and diversified income stream.
Save by subscribing to us for your print and/or digital copy.
P/S: The Edge is also available on Apple's AppStore and Androids' Google Play.