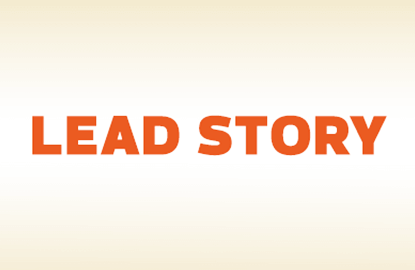 This article first appeared in Capital, The Edge Malaysia Weekly, on February 29 - March 6, 2016.
A total of RM19.5 billion in foreign funds exited the local bourse in 2015, which was the most severe foreign attrition since the 2007/08 global financial crisis. Concerns about foreign outflows continue to weigh on Bursa Malaysia this year — over another US Federal Reserve rate increase, volatility in global markets as well as developments at the local level, such as the continuing political pressure on Prime Minister Datuk Seri Najib Razak stemming from the controversy over troubled 1Malaysia Development Bhd (1MDB).
The Edge speaks to Teh Chi-cheun, CEO and chief investment officer at Pacific Mutual Fund Bhd, who explains the three key factors that influence foreign institutional investment in a market:
Political risk
"This is about whether there will be changes in the government or at the senior level of the administration. Last year, investors were wondering whether there could be a new prime minister [after Najib became embroiled in the 1MDB controversy and the RM2.6 billion donation]. To me, that risk dissipated very quickly following a Cabinet reshuffle and the people's reaction in the run-up, which saw not much of a challenge [to the reshuffle]. And the leadership crisis was resolved at last year's Umno annual general assembly [from the support shown to Najib by the delegates], whereby Najib will remain as the prime minister."
Social risk
"Last year, the social risk  [of investing in Malaysia] was driven by the rallies held by the red- and yellow-shirts. During both rallies, protestors vented their frustrations and the rallies went away 'very nicely' with no serious incidents."
Governance risk
"There was the governance risk of 1MDB. From an investor's perspective, the main issue was whether the strategic development company could meet its debt obligations and what is the fair price for its bonds? [Since its inception in 2009, 1MDB has accumulated debts totalling RM42 billion] If I hold 1MDB bonds today, what are they actually worth? Can I get my money back? That's all I [as an investor] care about. Whether it is linked to any payments is another issue altogether.
"An issue that remains a concern today, is that 1MDB's audited accounts for the financial year ended March 31, 2015 have not been published yet. So if the accounts are not published, how do you value the bonds? [1MDB had said the delay in submitting its accounts was due to key company documents being seized in raids by the Royal Malaysian Police and the federal government's special task force on 1MDB in July last year.]
"Having said that, because 1MDB has already got potential buyers with deep pockets for its assets, it looks as though this [governance] risk is a lot lower now.
"The greater aspect to me is that when you look at Malaysia as an investment destination, what will the practice be? Just because key documents have been seized, can the audited accounts be delayed? Can't copies of the documents be made available? Without timely audited accounts, investors won't be able to value 1MDB's securities because they have nothing to base their valuations on except the previous years' accounts, and that is an issue that is still not resolved."