This article first appeared in The Edge Malaysia Weekly, on December 10, 2018 - December 16, 2018.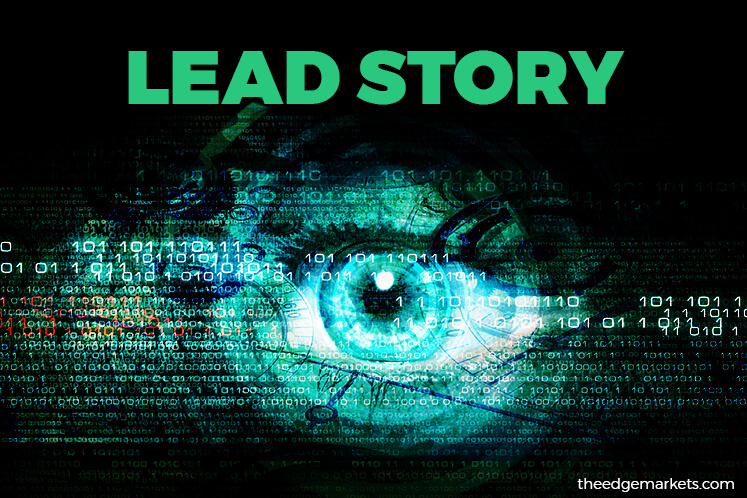 WITH more than half of Bursa Malaysia-listed companies reporting year-on-year declines in their financials for the quarter ended Sept 30, there was no relief for a market already plagued by the uncertainties surrounding US-China trade tensions and foreign fund outflows driven by rising interest rates in the US.
Most research houses were disappointed with corporate earnings, which were weaker despite the tax-free window during the September quarter.
Maybank Investment Bank Research head of research Wong Chew Hann says recent corporate earnings were "weak", with the aggregate core net profit of its research universe down 9.9% y-o-y in the third quarter (3Q2018), which led to a 2% y-o-y drop for the cumulative nine-month period (9M2018).
"The ratio of core earnings that missed our expectations to those that positively surprised remained high at 2.2 times. Less than half of our universe reported core earnings that met our expectations," she says in a Dec 4 report.
Similarly, CIMB Investment Bank research head Ivy Ng says only 11% of the 127 companies under its active coverage were above expectations for 3Q2018 while the percentage of companies with results that were below expectations rose to 38% in 3Q2018 from 36% in 2Q.
She says the 3Q2018 earnings for stocks under the research house's coverage fell 5.9% y-o-y due to lower earnings from the agribusiness, aviation and telco sectors while corporate earnings for 9M2018 fell 2% as profit margins were impacted by lower commodity prices, provisions, weaker profit margins and delays in contracts for some companies. In comparison, 2Q2018 saw 5% growth y-o-y.
Ng's and Wong's views are in line with Bloomberg data, which shows that of the companies that announced their financials during the recently concluded reporting season, 117 slipped into the red from a net profit for the previous corresponding period, while 80 companies saw their net losses widen. Only 64 companies returned to the black during the quarter while 52 narrowed their net losses compared with the previous corresponding quarter. Another 247 companies saw net their profit decline and only 233 managed to grow their net profit.
RHB Research Institute head of Malaysian research Alexander Chia says the lack of earnings growth will continue to cap the market's upside given a forward price-earnings ratio of 17.1 times. According to Chia, large-cap stocks reported weaker earnings during the quarter with eight disappointing, the highest number since September 2014.
"About 46% of the FBM KLCI component stocks saw earnings downgrades. Overall, component stocks' earnings were trimmed by 1.8% and 3.5% for 2018 and 2019 respectively, with the biggest downgrades in the plantation, utility and gaming sectors," he says.
MIDF Research shares this view in its review of corporate earnings, highlighting the sectors that showed negative sequential and year-on-year earnings — construction, healthcare, media, oil and gas, plantations, property, technology and utilities. On the other hand, finance, glove makers, industrial, insurance, tobacco and transport recorded higher earnings (as reported) in 3Q2018 compared with the preceding quarter and the corresponding period last year.
Affin Hwang Investment Bank Bhd analyst Kevin Low highlights that 3Q2018 earnings showed the sharpest contraction since 1Q2016 with "utilities, plantations, construction and media being the key culprits". However, he says most of the sectors with "overweight" ratings continued to register earnings growth, while stock rating upgrades in 3Q2018 exceeded downgrades, possibly indicating that the FBM KLCI has found its bottom.
A look at the equity benchmark performance reveals the fragile state of investor sentiment. The FBM KLCI has seen a decline of 6.3% year to date, while the FBM Small Cap Index has lost 29.1%. It is worth noting that Malaysia is not alone, as seen by the MSCI World Index decline of 4.5% so far this year.
In addition, the underperformance is not limited to the stock market as the yield curve for fixed-income investments has also risen YTD. The Bank Negara Malaysia 10-year government securities indicative yield to maturity has seen an increase of 16 basis points from 3.914% at the end of last year to 4.074% on Dec 5.
The country has also been hit by weakened commodity prices, as seen from the corporate earnings of most plantation counters. Crude palm oil prices have fallen below RM2,000 per tonne for the first time since 2015 and were last seen at RM2,004 per tonne, a decline of 19.9% so far this year. Similarly, while crude oil prices have been on an upward trend for most of the year, they have fallen sharply recently amid oversupply concerns. At the time of writing, Brent crude was trading at US$58.92 per barrel, a decline of 11.9% from its price of US$66.87 per barrel on Dec 29 last year.
Will there be a new dawn after the perfect storm?
With corporate earnings on the downside and markets still feeling jittery from the trade tensions between the US and China, investors are looking for indications that the market could see a recovery following this year's selldown.
Areca Capital Sdn Bhd CEO Danny Wong believes next year could be a turnaround for the local stock market amid external uncertainties and the disappointment over the 3Q2018 earnings season.
"If you look at 2018, we have seen a downward trending market for most of the year. I think next year, we should see the return of some foreign fund flows. While this year's earnings have been unconvincing, it would mean that 2019 will benefit from the low base effect," Wong tells The Edge, adding that economic reforms introduced by the Pakatan Harapan government could boost the market with leakages being plugged.
RHB's Chia believes it will take time to implement the reforms.
"Malaysia remains firmly in transition as investors, businesses and consumers adjust to the new initiatives being introduced by the PH government. While the reform story is real, we continue to expect the wholesale changes required to take time to implement and be subject to policy and execution risks," he says.
While valuations are stretched because of the insipid earnings, Chia believes the current market is set up for a decent year-end bounce. But he cautions that investors need to keep a close eye on the outcome of the Organisation of the Petroleum Exporting Countries meeting on Dec 6.
He adds that the pause in the US-China trade war, as well as expectations that the US Federal Reserve will pause its current rate hike cycle after the first quarter next year, could offer a silver lining to the stock market. But the shock arrest of Huawei Technologies Co Ltd chief financial officer Meng Wanzhou last Thursday raises doubts over the 90-day truce on the trade war struck by US President Donald Trump and China's President Xi Jinping.
Meng is a vice-chair on the company's board and the daughter of its founder, Ren Zhengfei. She was arrested on Dec 1 in Canada at the request of US authorities. It has been reported that the arrest was related to violations of US sanctions on Iran.
Affin Hwang's Low agrees with Low and Chia, saying that the risk-reward equation is now more favourable with foreign capital outflows easing off since May and foreign equity holdings having reached a near-term trough.
"We remain positive on the market as we believe that structural reforms will gradually enhance the country's fundamentals, while the weak ringgit [vis-à-vis the US dollar] provides additional upside to capital returns," Low says, maintaining the research house's "overweight" rating and its 2018 year-end estimate for the FBM KLCI at 1,845 points.
On another positive note, Jameel Ahmad, global head of currency strategy and market research at FXTM, says the impressive trade balance data for October released by Malaysia suggests that the economic momentum for the final quarter is off to a positive start.
"The annualised expansion of exports from a year earlier, at 17.7%, also indicates that there is robust demand for Malaysian goods and, more importantly, that demand for Malaysian products has not been heavily impacted by the ongoing trade tensions that are viewed as a disruptive risk for the global economy," Jameel says, adding that these Tier-1 domestic economic data releases will continue to be very closely watched.
Save by subscribing to us for your print and/or digital copy.
P/S: The Edge is also available on Apple's AppStore and Androids' Google Play.