This article first appeared in Capital, The Edge Malaysia Weekly, on May 7, 2018 - May 13, 2018.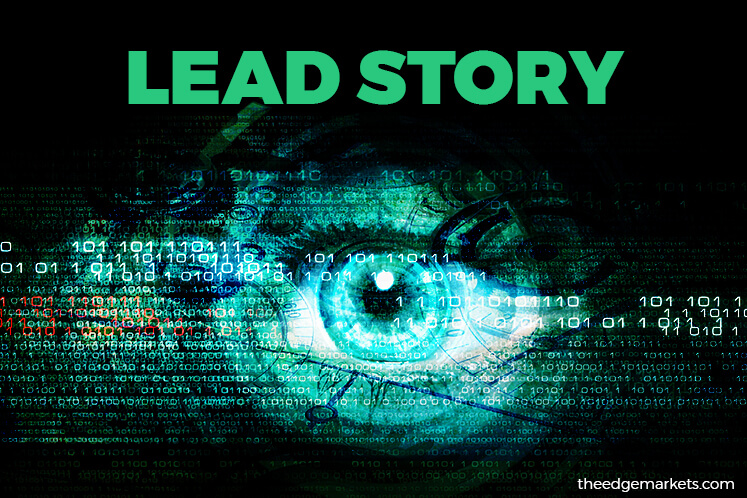 1) TAN Sri Richard Koh Kin Lip and Liew Fook Meng (long-time business partners)
* Cocoaland Holdings Bhd
* SCH Group Bhd
* Euro Holdings Bhd
Tan Sri Richard Koh Kin Lip, 70, is a well-known business tycoon in Sabah. After completing his studies in the UK, he had returned to Malaysia in 1977 and joined Standard Chartered Bank in Sandakan as a trainee assistant.
Ten years later, Koh founded Rickoh Holdings Sdn Bhd, the flagship of his family business, which is involved in securities investment, oil palm plantations, property development and quarry operations, among others.
Koh is a substantial shareholder of Perak Transit Bhd with 5.5% equity interest, and of Only World Group Holdings Bhd and homegrown confectioner Cocoaland Holdings Bhd, in which he is a senior non-executive director.
Koh is also a director of IOI Properties Group Bhd, NPC Resources Bhd and Daya Materials Bhd.
His partner Liew Fook Meng is executive director and one of the founding brothers of Cocoaland. The 71-year-old has more than 30 years of experience in the manufacturing and marketing of confectionery. He still oversees product development through his active involvement in introducing new ideas and flavouring processes.
Koh and Liew became substantial shareholders of SCH Group Bhd after their private vehicle, Thianjing Holdings Sdn Bhd, acquired 43.16 million shares or a 10.47% direct stake in the company on March 2.
2) Datuk Seri Chiau Beng Teik and Chiau Haw Choon (father and son)
* Chin Hin Group Bhd
* Boon Koon Group Bhd
* Green Ocean Corp Bhd
Datuk Seri Chiau Beng Teik started out as a building materials trader in Kedah in the 1970s. Today, the company that he founded — Chin Hin Group Bhd — is one of the country's largest building materials distributors.
His eldest son Haw Choon is the managing director of Chin Hin. At 34, he is believed to be the youngest head of a locally listed company.
The Chiau family also owns Aera Property Group Sdn Bhd, which focuses on residential, commercial and industrial projects nationwide.
It is noteworthy that the 57-year-old Beng Teik, who is the deputy executive chairman of Chin Hin, surfaced as substantial shareholder of Boon Koon Group Bhd after he bought a 20.02% direct stake from the group's founder Datuk Goh Boon Koon in April last year.
Beng Teik went on to raise his holding to 24.18% in May while Goh remains a substantial shareholder with an 8.56% direct stake.
Interestingly, Beng Teik continued to mop up shares in Boon Koon in the last 12 months. To date, he owns 28.67% of the company while Haw Choon has a 2.83% stake.
Beng Teik also emerged as a substantial shareholder of Green Ocean Corp Bhd with a 15.74% stake in June last year. Subsequently, he was appointed as the group's non-executive chairman. In January this year, Beng Teik went on to raise his stake in the company to 17.07%.
Last August, Green Ocean chief financial officer Yong Wai Kin reportedly said the group is hoping Beng Teik will help it secure the necessary funding to ramp up its palm oil manufacturing business.
"[The new shareholders'] presence in the company will help improve bankers' confidence in us and help us secure much-needed working capital to run our plant at full capacity."
3) Datuk Ong Soon Ho and Datuk Eddie Ong Choo Meng (father and son)
* Halex Holdings Bhd
* SCH Group Bhd
* Denko Industrial Corp Bhd (exited)
Datuk Ong Soon Ho and his son Datuk Eddie Ong Choo Meng are the founding family members of Hextar Group, a crop management solutions provider and agrochemical products specialist.
Hextar Holdings Sdn Bhd, the Ongs' flagship, is the country's largest pesticide producer. It also manufactures chemical fertilisers and industrial chemical products. In 2010, Hextar Holdings acquired a manufacturing plant to produce fertiliser.
Last December, Hextar Holdings announced plans to hive off Hextar Chemicals Ltd to locally listed Halex Holdings Bhd for RM550 million. This came nine months after the Ongs had surfaced as substantial shareholders in Halex.
Father and son were also appointed as the directors of Halex in May last year.
Since its establishment in 1985, Hextar Group has grown from a family-owned agrochemical marketing company to an international firm with more than 600 patents and products successfully registered in Malaysia and the world.
Soon Ho has vast experience — more than 30 years — in the agricultural industry. Eddie had joined Hextar Group as executive director in 2002 and took the helm three years later. He has been in the agricultural industry for 13 years, specialising in its finance and investment activities.
In February, SCH Group Bhd signed an agreement with Hextar Holdings to wholly acquire TK Tent & Air-Conditioning Rental Sdn Bhd for RM50 million. Once the acquisition is completed, Soon Ho and Eddie are expected to surface as substantial shareholders of SCH with Hextar as a strategic investor in it.
The deal comes with a guarantee of at least RM15.5 million in aggregate profit after taxation for the financial years ending June 30, 2018, to 2020, which is expected to contribute positively to the earnings of the enlarged SCH group for at least the next three years.
Incorporated in 2010, TK Tent rents out and trades events-related equipment such as temperature control systems, energy products and furniture, portable toilets and decorations. Its equipment is mainly used at trade fairs, exhibitions, office buildings, conventions and national-level events in Malaysia and other parts of Asia.
The acquisition of TK Tent is expected to contribute more than 25% to SCH's net profit and net assets.
Between 2011 and 2017, the father and son were also involved in Denko Industrial Corp Bhd, a plastic injection mould and high precision parts manufacturer. They exited Denko in February last year after Singaporean businessman Foo Chee Juan launched a conditional voluntary takeover bid for the company.
Save by subscribing to us for your print and/or digital copy.
P/S: The Edge is also available on Apple's AppStore and Androids' Google Play.