This article first appeared in The Edge Malaysia Weekly, on July 31, 2017 - August 06, 2017.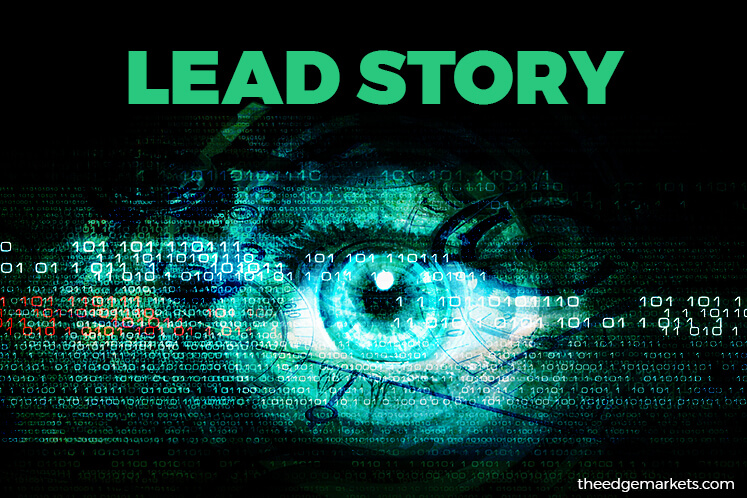 LAST Tuesday, Bursa Malaysia introduced the much-anticipated Leading Entrepreneur Accelerator Platform (LEAP) Market, a new complementary marketplace for small and medium enterprises (SMEs).
In a nutshell, the LEAP Market is an alternative and efficient capital-raising platform for underserved SMEs. It also provides a new investable asset class for sophisticated investors. With its addition to the existing ACE Market and Main Market, Bursa Malaysia can now provide a complete range of investment opportunities, ensuring that there is something for everyone on the local bourse.
SME Corp Malaysia CEO Datuk Dr Hafsah Hashim points out that Malaysia is the first Asean country to have an exchange platform for SMEs.
"The world is watching us. Although Singapore and Thailand had their soft launch, in our case, we went through the mill. We tested it again and again, making sure that there was no loophole," she tells The Edge when met after the launch of the LEAP Market at the Invest Malaysia Kuala Lumpur 2017 conference last week.
Hafsah explains that SME Corp had been working on the conceptualisation of the LEAP Market with the Securities Commission Malaysia and Bursa Malaysia over the past two years.
"This isn't something we thought of yesterday. The introduction of the LEAP Market signifies the beginning of a new journey for our SMEs," she says, adding that the market is a strategic avenue for SMEs to raise their corporate profile and attract new capital to accelerate their growth.
"These companies should find it easier to migrate to the ACE Market in the future because they would have already gone halfway. All they need is a little push."
Hafsah notes that SMEs are the backbone of Malaysia's economy as 97% of business establishments here are small businesses that are responsible for nearly 36% of the country's gross domestic product, 65% of the country's employment and 19% of Malaysia's exports.
To date, 11 SMEs have engaged approved advisers to assist them with the listing process for the LEAP Market.
They are Cloudaron Pte Ltd, Agrofresh International Group Sdn Bhd, Red Ideas Holdings Sdn Bhd, Polymer Link Sdn Bhd, Trustgate Bhd, Accent Wellness Global Sdn Bhd, East West One Group Sdn Bhd, Macfeam Sdn Bhd, Upstream Downstream Process & Services Sdn Bhd, ProEight Sdn Bhd and Safetyware Sdn Bhd.
According to Hafsah, another 22 potential issuers are in the pipeline. One of them is Seers Marketing Sdn Bhd, a water-heating system specialist that manufactures its signature SEERS DC Water Heater System, which uses its internationally patented 12 volt-driven heat extraction technology.
Ken Foo Kwok Hsing, the inventor and managing director of Seers, says the company plans to raise about RM4 million to RM5 million on the LEAP Market.
"It gives us a good platform to prove to the market that SMEs have true potential. It gives us the confidence to rise to the next level," he tells The Edge. "We have not achieved the criteria to list on the ACE Market yet, so the LEAP Market is a stepping stone to it one day."
Currently, the seven approved advisers for the LEAP Market are Kenanga Investment Bank Bhd, M&A Securities Sdn Bhd, Mercury Securities Sdn Bhd, TA Securities Holdings Sdn Bhd, Crowe Horwath Advisory Sdn Bhd, DWA Advisory Sdn Bhd and WYNCorp Advisory Sdn Bhd.
When contacted, Mercury Securities says based on market feedback, SMEs seem eager to apply for admission to the LEAP Market. "The new platform enables listed SMEs to embark on their first journey into the blue ocean of leading Malaysian corporations. It also gives another dimension and excitement to the local bourse," the brokerage firm says in an email response.
Though the response to the LEAP Market has been generally favourable so far, there is still scepticism about it. Malaysian Investors' Association (MIA) president Datin Ho Choy Meng, for one, has reservations about the long-term sustainability of SMEs listed on the LEAP Market.
"It is indeed laudable that the regulators recognise the valuable contribution of SMEs to the economy, but bear in mind that nature nurtures the growth of all living things in a patient manner. Saplings die if over-watered or over-fertilised," she says.
This may be analogically applied to the overzealous promotion of some less-than-ready SMEs, she adds.
Looking at the past, Ho says the Second Board of the Kuala Lumpur Stock Exchange was created to provide an additional market for companies that did not meet the listing requirements of the Main Board.
However, many of these second-liners fell into Practice Note 17 (PN17) category due to the 1997/98 financial crisis and weak corporate governance, which eventually led to the diminished state of the Second Board.
"To be fair, some companies listed on the Second Board redeemed themselves and became strong enough financially to move on to the Main Board. Others, however, were delisted, causing grave financial losses to their ardent shareholders," Ho says, adding that the ACE Market too has opened its gates to companies with no proven financial track records.
She warns that if quality is over-compromised, the victims of financial loss would be the trusting investors. "Some SMEs may collapse, mimicking the fate of the fallen Second Board and ACE Market companies."
Hong Leong Investment Bank Bhd dealer representative Frank Lin acknowledges that small counters are more susceptible to manipulation by speculators, but since the LEAP counters are not publicly traded, their shares will be too illiquid for speculators to manipulate.
"Investors in LEAP counters are supposed to be informed and experienced, therefore the level of speculation will not be as high as the listed small caps on the ACE market," he says.
Note that the trading of LEAP companies is limited to sophisticated investors that are categorised as accredited investors, and high-net-worth entities and individuals.
A sophisticated investor is one whose total net personal assets exceed RM3 million or its equivalent in foreign currencies. Corporations, partnerships and trust companies need to have assets worth more than RM10 million.
As retail investors are generally considered uninformed and vulnerable, they are not allowed to participate in the LEAP market. This is to prevent them from suffering from the immoral behaviour of the greedy, says Lin. "Bursa's intention is noble and its aim is not to create an exclusive group of investors but to prevent the 'uninformed' from getting hurt."
Many would agree that SMEs and startups potentially carry a higher risk than the more established companies, which is why they are restricted to sophisticated investors.
Lin, however, does not expect the LEAP market to be big because Malaysian SMEs are typically small firms operating in traditional industries. "They often prefer organic growth to keep the company private and only consider family members for succession. This is why most SMEs prefer to utilise debt for expansion," he says.
In a July 21 weekly newsletter, the Minority Shareholder Watchdog Group (MSWG) highlights that the LEAP Market is going to be a tough balancing act for regulators.
"On the one hand, the regulators will be only too aware of the recent collapse of similar junior exchanges, like Hong Kong's Growth Enterprise Market and China's ChiNext market, where low public floats, market manipulation and related shell businesses among connected syndicates resulted in wild intra-day price swings and billions in lost market value.
"On the other hand, they also have to be careful to not over-regulate LEAP to the point where SMEs will be dissuaded from listing because of onerous red tape and excessive bureaucracy — something which some SPACs (special purpose acquisition vehicles) complained about when the sector was set up," the newsletter says.
Commenting on the scepticism and concerns about the LEAP Market, Hafsah says the regulators and relevant authorities are committed and eager to kick-start the third board.
"Definitely, we want to make things happen. Let us prove them (the sceptics) wrong. The LEAP Market has nothing (directly) to do with the stock market; it is about making investments and helping the companies grow," she stresses.
A corporate observer believes Bursa has a strong regulatory unit to undertake the monitoring and supervision of listed companies as well as the trading activities that take place. "Although we are an advanced emerging market, our rules are benchmarked against international standards and we have pre-emptive measures. That's why in Malaysia, you don't see occurrences like the penny stock bubble in Singapore and, more recently, in Hong Kong," he remarks.