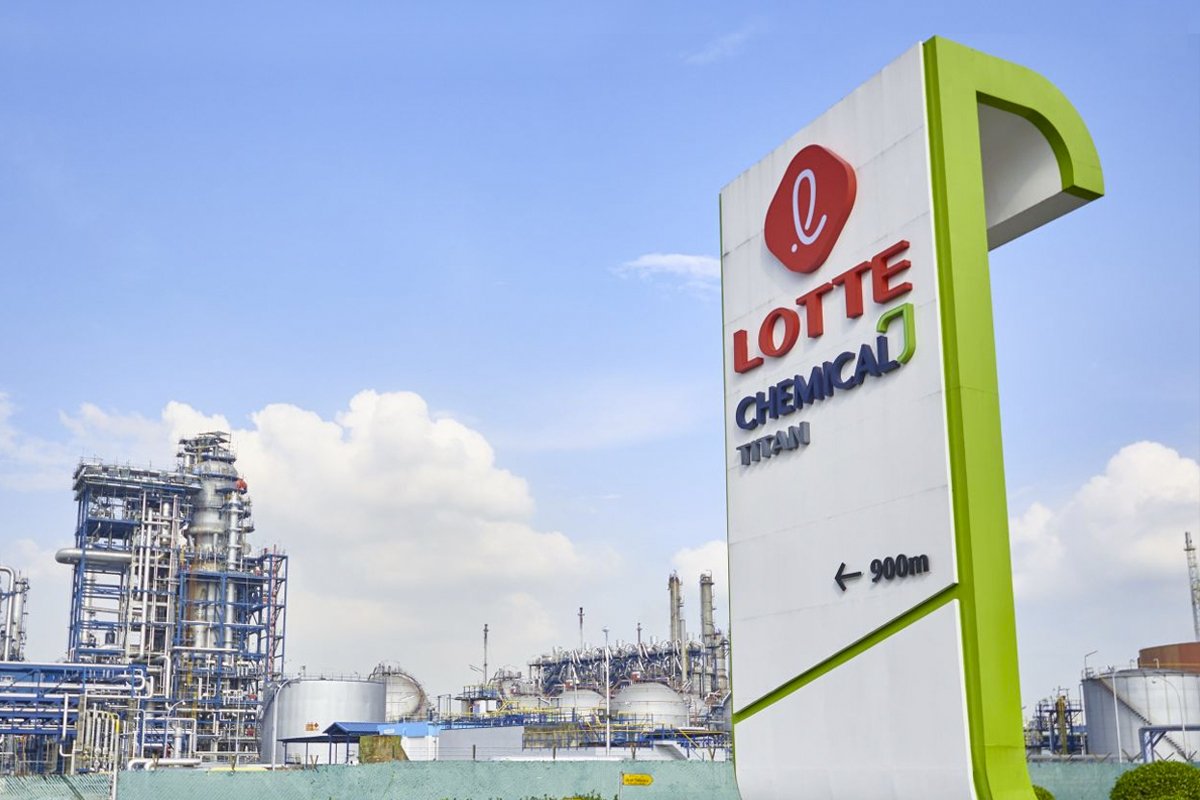 KUALA LUMPUR (July 28): Lotte Chemical Titan Holding Bhd's (LCTitan) net profit retreated 13.11% quarter-on-quarter (q-o-q) to RM382.29 million for the second quarter ended June 30, 2021 (2QFY21), from a record of RM440 million in 1QFY21, as higher feedstock prices started to catch up with the rise in selling prices of its petrochemical products.
The rise brought the gross profit margin lower to 20% from 23% in 1QFY21, LCTitan said in a filing today.
Year-on-year (y-o-y), the latest quarterly results were still up 330.9% from RM88.72 million as average selling prices (ASPs) remained higher by 69%. 
Quarterly earnings per share (EPS) stood at 16.81 sen, from 3.9 sen in 2QFY20, the group said.
Concurrently, LCTitan's polyolefin product profitability rose threefold, while its olefin and derivative product profit more than doubled in the period, it said.
Revenue in the quarter rose at a slower pace of 61.3% to RM2.54 billion — from RM1.58 billion.
For the six-month period ended June 30, 2021 (1HFY21), LCTitan booked a net profit of RM822.3 million or 36.17 sen per share from a net loss of RM81.34 million or 3.58 sen per share previously.
Revenue, meanwhile, rose 61.6% to RM4.91 billion from RM3.04 billion, the group said.
"Given the price correlation of our naphtha feedstock with crude oil, rising global crude oil prices would be an area of concern should our product prices remain stable," it said.
"In addition, there are some new additional capacities in the region expected to come online in the second half of the year (2H21), which may have some downward pressure on product ASPs," it said.
While the vaccine-driven global economic recovery could provide some tailwind for demand for its products, the group noted that the emergence of new infection waves across Asia would likely pose some downside risks to the full recovery extent of the region.
Shares in LCTitan had risen four sen or 1.39% to RM2.91 at the noon market break, valuing the group at RM6.73 billion.