This article first appeared in City & Country, The Edge Malaysia Weekly, on April 8, 2019 - April 14, 2019.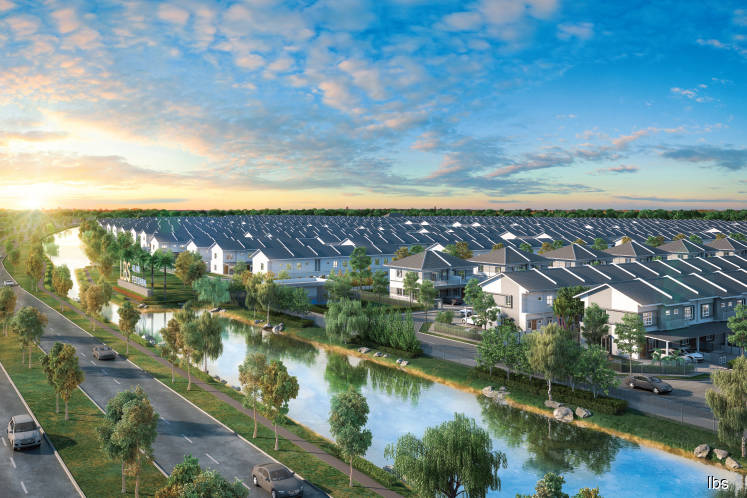 Aerial view of Alam Perdana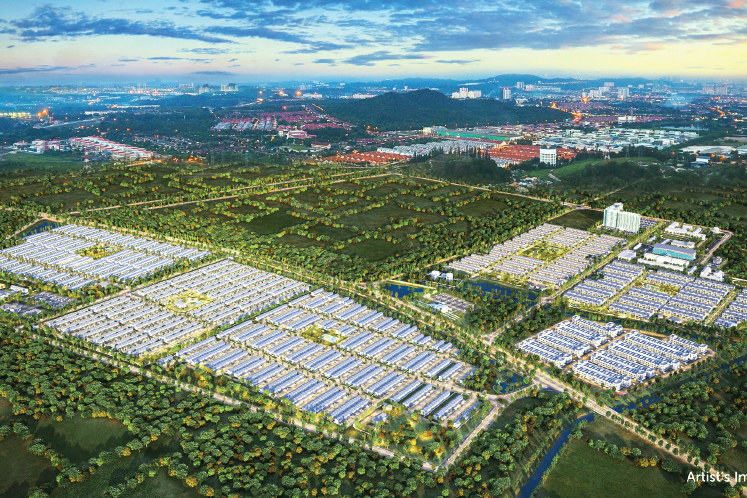 Phase 3 of LBS Alam Perdana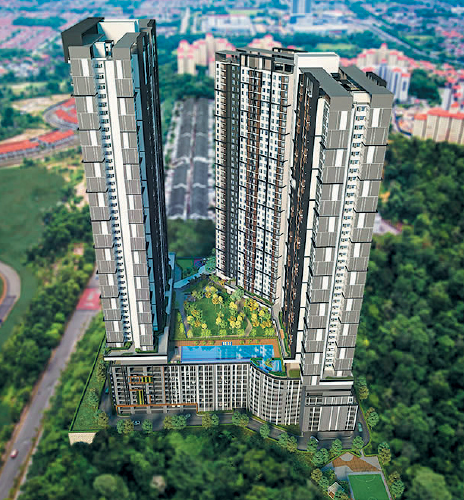 An artist's impression of Residensi Bintang Bukit Jalil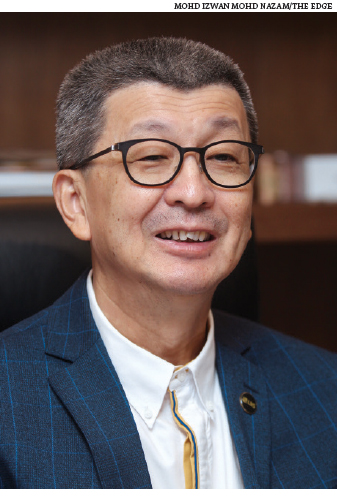 Lim: This year could be challenging, which is why we set our sales target at RM1.5 billion
LBS Bina Group Bhd is focusing on two townships — Cybersouth in Dengkil and LBS Alam Perdana in Ijok, Selangor — in order to achieve this year's sales target of RM1.5 billion.
Group managing director Tan Sri Lim Hock San expects these two townships to contri­bute two-thirds of the target, with the balance from Residensi Bintang Bukit Jalil and other new and existing projects.
This year's target was set after last year's achievement of RM1.52 billion in sales, which was driven mainly by LBS Alam Perdana, Cybersouth, Residensi Bintang Bukit Jalil and PPA1M Mercu Jalil.
As at end-January, the group's unbilled sales stood at RM1.7 billion. It delivered 1,798 units last year, valued at RM1.14 billion. This year, it hopes to deliver 4,068 units worth RM2 billion.
"This year could be challenging, which is why we set our sales target at RM1.5 billion. As the economy is not too good, people who want to buy houses would think twice because they worry that they may be out of a job. We always look at the gross domestic product, and we are happy if it is between 4% and 5%. The GDP forecast for this year is 4.9%, and it is good," he tells City & Country.
"I think the government needs to come up with some projects to stimulate the economy, making sure these projects have an impact on the eco­nomy and give jobs to the people. The government needs to come up with a clearer picture on the direction the country is heading in."
He reckons that the Home Ownership Campaign (HOC) 2019 has helped developers to clear inventory while allowing potential buyers to purchase discounted properties with exemptions on stamp duty. The flagship exposition, HOC Expo 2019, was held from March 1 to 3 at the Kuala Lumpur Convention Centre, which LBS took part in.
"We hope the campaign will be extended to the end of the year. We need programmes that help to encourage more transactions, which is not only good for developers but other parties as well, such as banks, lawyers and agents. In general, we are quite optimistic.
"In the first four days after the expo, LBS Bina sold 138 units valued at RM73 million. Most products sold during the HOC period were priced from RM400,000 to RM500,000, mostly in ongoing projects," he says.
Lim believes properties priced at about RM500,000 and below are what buyers are looking for, and such products will continue to sell well. Hence, future launches by LBS this year will also offer properties in this price range.
New launches
In the second quarter, the group will have four launches, namely Kita Harmoni and Kita Impian in Cybersouth; a 2-storey terraced house phase in Laman Bayu as well as a 1-storey landed home phase in Taman Kinding Flora.
In the leasehold Cybersouth, Kita Harmoni has a gross development value of RM390 million. It offers 674 two-storey terraced homes, with a lot size of 20ft x 65ft and built-ups of 1,491 sq ft. These will be priced from RM560,000.
Kita Impian is a serviced apartment and shop development. The RM309.7 million project will have 964 units and seven shops. The apartments will have built-ups of 551 to 901 sq ft, and prices will start at RM250,000.
Other ongoing projects in Cybersouth include Kita Bayu, which offers 379 two-storey terraced houses (lot size: 20ft x 60ft; built-ups: 1,447 sq ft) and 698 two-storey townhouses (lot size: 22ft x 75ft; built-ups: 1,346 and 1,438 sq ft). The terraced houses are selling from RM550,000 and the townhouses are priced from RM399,900.
Residensi Bintang Bukit Jalil (South Tower), meanwhile, will be launched next quarter. This project has a GDV of RM454 million, offering 612 apartments ranging in size from 802 to 2,259 sq ft. The after-bumiputera discount price is from RM553,850.
This year, LBS Bina will focus on projects in Malaysia. Outside the country, it owns the 264-acre Zhuhai International Circuit (ZIC) in Guangdong, which has a 4.3km professional racing track that has hosted more than 1,000 local and international races.
LBS Bina's subsidiary, MGB Bhd, is involved in the construction sector. Recently, MGB expanded its industrialised building system (IBS) footprint by investing in a new IBS pre-cast concrete plant in Nilai.
Lim says the IBS system can provide building materials of better quality, in a clean environment, at a lower cost. Apart from the plant in Nilai, MGB has a mobile IBS plant in LBS Alam Perdana — with each plant able to produce 2,000 units a year.
"The cost of the Nilai plant is RM40 million and the one in LBS Alam Perdana is RM20 million. We did a simple calculation and we found that IBS can save 33% on time, 30% manpower and 49% cost. In the long run, IBS is good," he says.