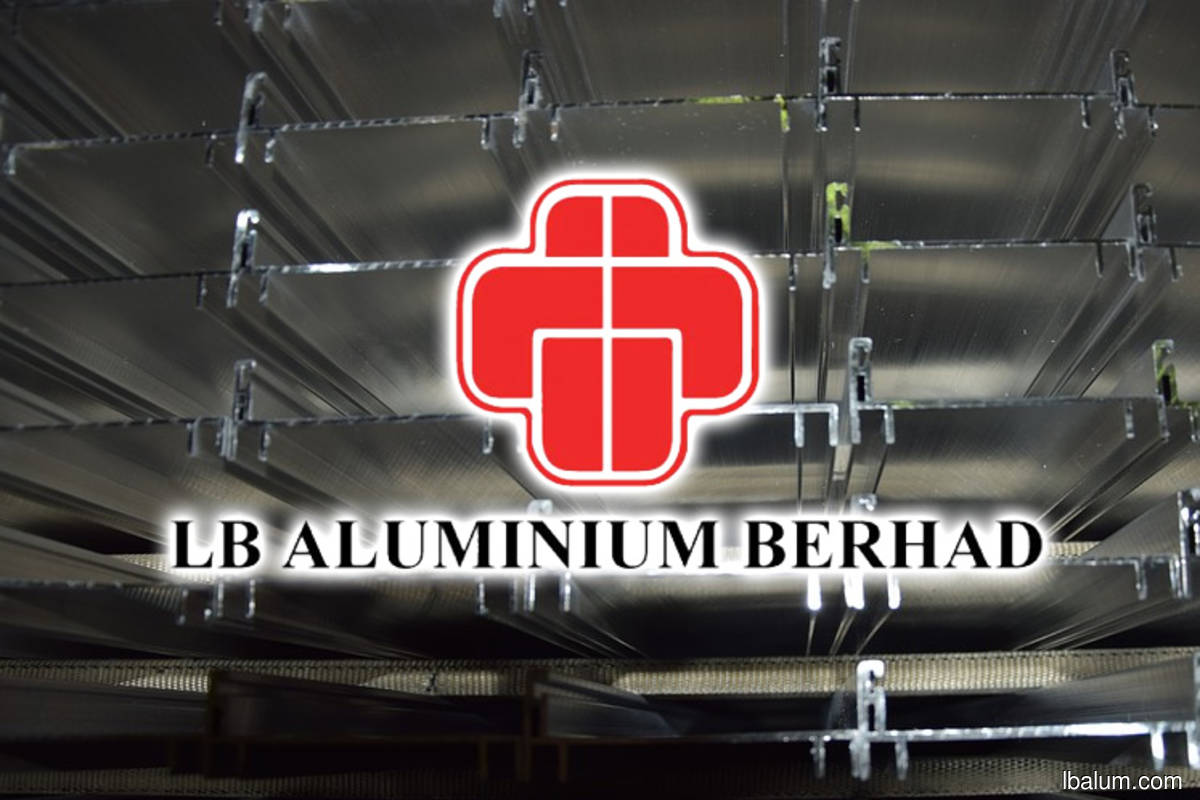 KUALA LUMPUR (March 30): LB Aluminium Bhd's net profit for the third quarter (3Q) ended Jan 31, 2021 surged to RM14.88 million, more than triple of RM4.27 million posted a year ago.
The improved earnings performance was due mainly to the increase in sales volume and better margins from the aluminium segment, coupled with higher share of profit contribution from the associate.
However, LB Aluminium warns of possible thinner margins and increase in production cost as a result of the recent spike in global aluminium prices.
"As an effort to safeguard our margins, we will increase our selling prices whenever necessary and at the same time improve efficiency and reduce operational costs," it said in a filing with Bursa Malaysia.
Its quarterly revenue grew 15.12% to RM144.3 million, from RM125.35 million a year ago, due mainly to higher sales volume.
The group did not declare any dividend for the quarter under review.
LB Aluminium said the share of results of an associate was RM4.5 million, compared with RM1.44 million in the previous year.
"The increase was due mainly to higher work progress during the quarter under review," it said.
For the cumulative nine months ended Jan 31, 2021, the group's net profit jumped more than double to RM28.54 million, from RM12.95 million a year earlier, due mainly to better margins from the aluminium segment, decrease in preliminary expenses in property subsidiaries as well as higher contribution from the associate.
Its revenue for the period grew 0.06% to RM382.35 million, from RM382.14 million a year earlier.
Barring unforeseen circumstances, the board is optimistic that the group will be profitable for the forthcoming quarter.
It said the group's operations have not been impacted by the recent reintroduction of the Movement Control Order/Conditional Movement Control Order as the group operates under strict standard operating procedures as required by the authorities to prevent the spread of Covid-19.
"The incoming sales orders are at a satisfactory level and the trend is expected to sustain for the next quarter following the recovery of the global economy," it said.
As an effort to reduce the operational costs, the group commissioned its second solar photovoltaic rooftop project at its main factory in January 2021.
"The new solar photovoltaic rooftop project of 1.2 MWp is expected to generate an electricity saving of approximately RM50,000 per month to the group," it said.
For the property segment, it said, the group's investment in an associate, Vistarena Development Sdn Bhd, is expected to continue the positive contribution in the coming quarters.
"The residential development is 99.9% sold and the current construction progress is approximately 68.9%," it said.
LB Aluminium dropped two sen to 73 sen, valuing the group at RM181.4 million.