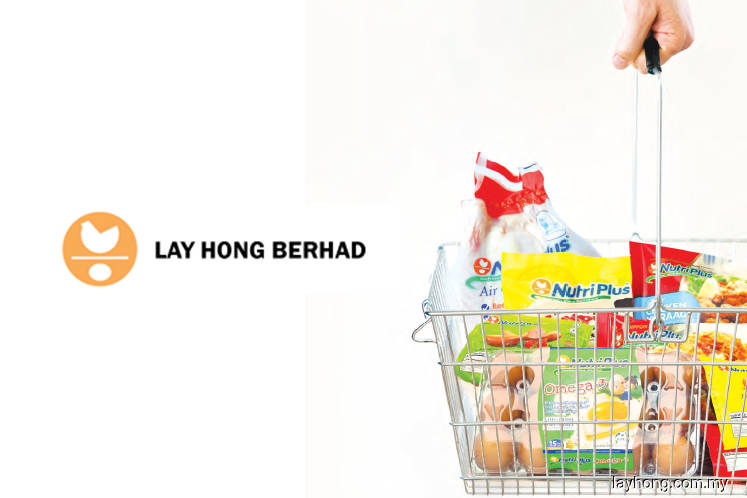 KUALA LUMPUR (Feb 24): Egg and poultry producer Lay Hong Bhd's net profit dropped 42.3% to RM2.16 million in its third financial quarter ended Dec 31, 2019 (3QFY20), from RM3.75 million a year ago.
The lower profitability came as the group recognised a share of loss of associate totalling RM1.43 million during the quarter under review, compared with RM860,000 in the year-ago quarter, an exchange filing today showed.
Besides the share of higher losses, Lay Hong said its pre-tax profit stood lower as a result of the higher rebate given to hypermarkets, and higher advertising and promotional expenses.
Revenue for the quarter, however, rose 3.4% to RM210.31 million from RM203.32 million in 3QFY19, helped by the higher quantity and selling price of processed chicken products sold in the quarter.
For the cumulative nine months period (9MFY20), Lay Hong registered a net profit of RM7.14 million compared with a net loss of RM4.93 million a year ago. Cumulative revenue rose 6.7% to RM629.19 million, from RM589.61 million in 9MFY19.
Lay Hong said the table egg production at the Tamparuli farm in Sabah, which was disrupted in the previous quarters, has been normalised and restored in the quarter under review.
"With this in place, egg production will be increased progressively to its original capacity of approximately three million eggs per day, when all the birds reach its subsequent maturities, thus enhancing their laying capacities.
"With the completion of the second liquid egg processing facility in Johor, revenue from this downstream activity will increase in due course, with its focus on new customers down south, in particular Johor and Singapore," it added.
As for its 49% joint venture company with Japan's NH Foods Ltd, Lay Hong said it is actively working towards commercial production for both the domestic and export markets.
However, the group cautioned that the recent weakening of the ringgit against the US dollar has posed serious challenges to its feed cost, although the lowering of the overnight policy rate is favourable to its financing cost.
Shares of Lay Hong settled one sen or 2.5% lower today at 39.5 sen, valuing the group at RM260.81 million.