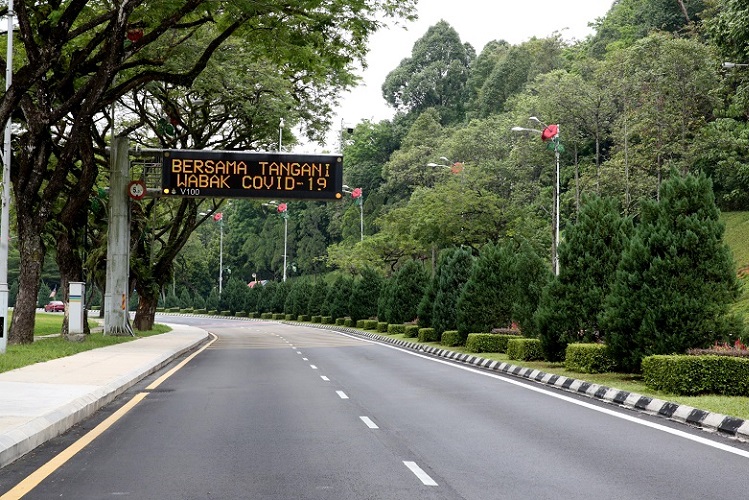 KUALA LUMPUR (April 28): Lawyers have called on Deputy Health Minister Datuk Dr Noor Azmi Ghazali and Perak State Executive Council member Razman Zakaria to vacate their posts after the duo pleaded guilty today to violating the Movement Control Order (MCO).
"In the interests of the principles of responsibility and accountability, they should resign from their present posts," said lawyer Mohd Haniff Khatri Abdulla.
"The burden is on them as it is not healthy for a minister, deputy minister or a state exco member to maintain [their] posts, what more if it involves the deputy health minister," he said, pointing out that the Health Ministry was involved in regulating the MCO law.
Haniff, who has represented former premier Tun Dr Mahathir Mohamad in several cases, praised Inspector-General of Police Tan Sri Abdul Hamid Bador and Attorney-General Tan Sri Idrus Harun for taking action against Noor Azmi and Razman "as it shows the supremacy of the law regardless of the position or rank that they hold".
Another lawyer, Syed Iskandar Syed Jaafar Al Mahdzar, said that if New Zealand's health minister, David Clark, had offered his resignation to Prime Minister Jacinda Ardern for flouting Covid-19 lockdown rules, there is no reason why the Malaysian politicians should not follow suit.
Similarly, Syed Iskandar said the Malaysian politicians should emulate Scotland chief medical officer Dr Catherine Calderwood, who resigned after making two trips to her second home during the coronavirus lockdown.
Noor Azmi and Razman, who had pleaded guilty at the magistrate's court in Gerik, Perak, were fined RM1,000 each for flouting MCO rules when the deputy health minister posted pictures of both of them visiting and eating together with a group of tahfiz students at Kampung Luat Lenggong on April 18.
The duo were charged under rule 6(1) of the Prevention and Control of Infectious Diseases (Measures within the infected local areas) Regulation 2020.
Call for action on Zahid's daughter
Haniff, meanwhile, also called on the authorities to take action against Umno president Datuk Seri Ahmad Zahid Hamidi's daughter Nurul Hidayah for violating MCO rules after she posted some pictures of herself and her husband with several VVIPs on Instagram.
The couple purportedly visited Minister in the Prime Minister's Department for Religious Affairs Datuk Seri Dr Zulkifli Al-Bakri at his office in Putrajaya last week. Police have already recorded a statement from Nurul Hidayah.
Haniff hoped that the investigations against Nurul Hidayah are made public immediately.