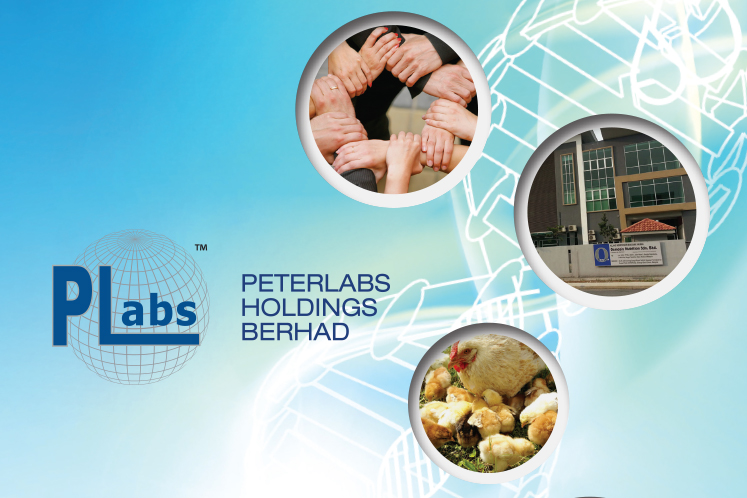 KUALA LUMPUR (April 18): Peterlabs Holdings Bhd's director Lau Kin Wai, who wants to revamp the board, has trimmed his stake in the company.
Lau, according to the filing with Bursa Malaysia, sold 8.5 million shares on the open market. He is left with 17.12 million shares, or a 7.973% stake in Peterlabs through his private investment vehicle Fatfish Ventures Sdn Bhd.
To recap, last Friday two Peterlabs' shareholders, who collectively holding no less than a 2.5% stake in the company, issued a notice to express their intention to remove Lau as director at the forthcoming annual general meeting in May.
The 42-year-old was appointed ED in January 2018, before he was redesignated as non-independent and non-executive director last month.
On Feb 27, Lau, who then held a 14.01% stake through Fatfish Ventures and Hoifutinhong Sdn Bhd in Peterlabs, had requisitioned for an extraordinary general meeting with the aim of removing seven directors, as well as appointing three new directors and redesignating Lau to be the sole managing director (MD) of the group.
The seven directors are the current MD Lim Tong Seng who is the company's co-founder with a 5.56% stake, Datuk Hon Choon Kim, Dr Paul Cheng Chai Liou, Yap Siaw Peng, Lau Yeng Khuan, Dr Vijaya Raghavan M P Nair and Azman Abdul Jalil.
Lau told The Edge Financial Daily in an interview that the reasons for the removal of the directors were that they were drawing too high salaries and that the 10-member board was considered too big for the ACE Market-listed firm.
Shares in Peterlabs closed half a sen or 2.44% lower at 20 sen today, valuing the group at RM42.95 million.