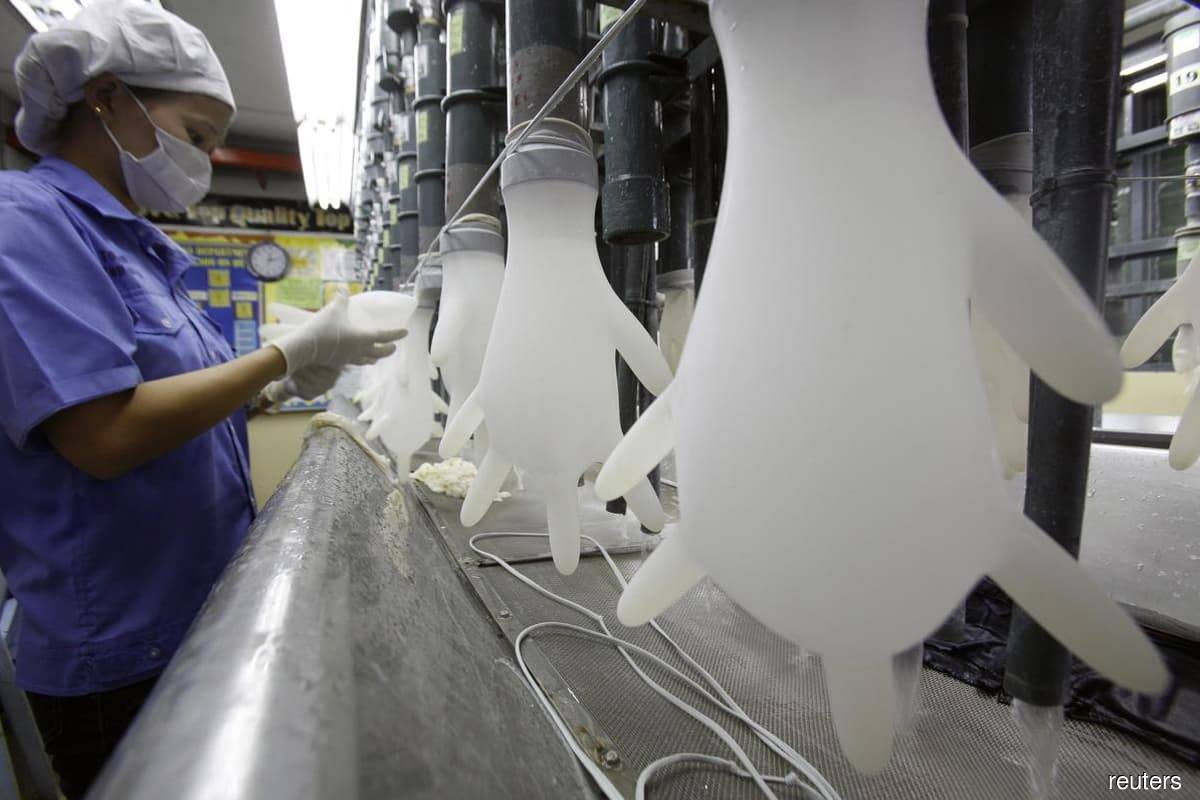 KUALA LUMPUR (Jan 21): Top Glove Corp Bhd said its annual rubber glove production capacity had reached 91 billion pieces as at January 2021 as demand for gloves continued to be strong despite the availability of vaccines to curb the Covid-19 pandemic.
According to notes in Top Glove's latest presentation, the world's largest rubber glove manufacturer in terms of production capacity expects to have an annual output capacity of 110 billion gloves by December 2021 as the company adds new capacity of 19 billion pieces of gloves for the year.
"Post Covid-19 with vaccines available, we expect glove usage to be stronger than the pre-Covid-19 era due to increasing healthcare and hygiene awareness.
"[Glove] ASPs (average selling prices) will be adjusted to reflect the demand and supply situation," Top Glove said.
Top Glove said its current annual production capacity of 91 billion pieces gloves had been achieved via collective output across the group's 36 glove factories out of the company's total of 47 factories.
According to the company, the 36 glove factories have a combined 762 equivalent single former lines to produce such a number of gloves in a year.
Out of the 36 factories, 32 are located in Malaysia, two in Thailand and one each in China and Vietnam, according to Top Glove, which also produces dental dams, condoms and masks at its other factories.
Looking ahead, Top Glove said the targeted annual production capacity of 110 billion pieces of gloves by December 2021 is expected to be achieved via collective output across 39 glove factories, with a combined 885 equivalent single former lines.
"30% of production capacity [is] allocated for spot orders," the company said.
At Bursa Malaysia's 12.30pm break today, Top Glove's share price had fallen eight sen or 1.3% to RM6.06, with a market capitalisation of about RM49.69 billion.
Its latest reported number of issued shares stood at around 8.2 billion.