This article first appeared in The Edge Financial Daily, on April 19, 2019.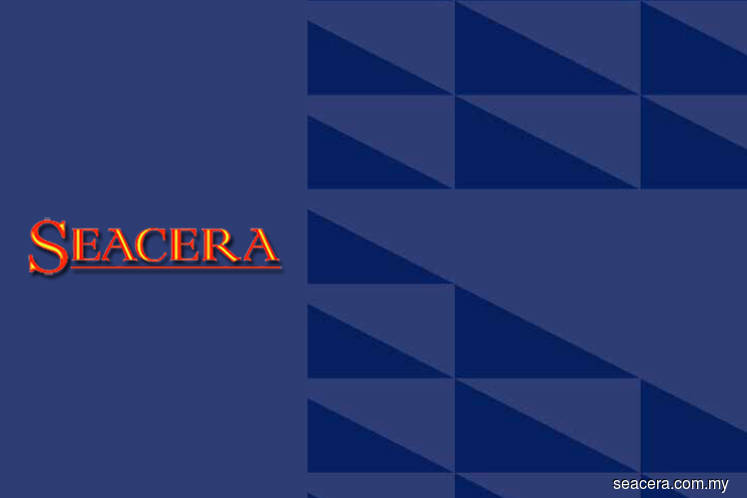 KUALA LUMPUR: Just as Seacera Group Bhd warns the group is at risk of defaulting on its loans because its proposed corporate exercises would not be completed on time, its single largest shareholder says he is ready to come to its rescue.
Datuk Tan Wei Lian — the company's single largest shareholder with a 16% stake — has pledged to invest at least RM30 million to resolve the company's cash flow problem, if necessary.
In a statement issued yesterday evening, he also said the company has "stable financials to grow and sustain itself without being declared insolvent".
He was responding to an earlier announcement Seacera made to Bursa Malaysia yesterday, which warned that the company's financial constraints might potentially lead to it defaulting on loan repayments as its proposed fundraising exercises, which involve recapitalisation and private placement, were unable to be completed on time.
Tan described the announcement as "obviously a scare tactic which is uncalled for".
In the stock exchange filing, Seacera said it would be in a grave financial condition without the proposals, in view of the group's dire need for funds to address its critical liquidity concerns.
Seacera also said in the event its shareholders' approval could not be obtained for the proposals by the extended cut-off date, its group of companies would not be able to settle RM31.31 million debts through the proposed capitalisation that would be in the form of debt-to-equity swap exercise.
"As the proposed private placement is conditional upon the proposed capitalisation, the company will be unable to proceed with the proposed private placement to raise the requisite funds," Seacera added.
Seacera's announcement came after Tan insisted that the company's extraordinary general meeting (EGM) scheduled for Tuesday to get shareholders' approval on the proposed exercises to take place, despite Seacera chairman Datuk Seri Mansor Masikon having adjourned the meeting.
Tan had claimed that 51% of the shareholders present voted against the proposals, which entail the issue of 126.3 million new shares for placement at 21 sen per share to raise RM24.6 million. Tan is now planning to go to court to seek a declaration that the EGM convened was valid.
"The company has, as of Dec 31, 2018, net assets amounting to approximately RM838 million and 501 acres (202.75ha) [of] land free from encumbrances with a book value of approximately RM784 million.
"Seacera's receivables amount to approximately RM90 million. In addition, the company raised approximately RM15 million from the issuance of the employee share option scheme within February and March this year," Tan said in his statement yesterday.
"Any business owner will know the company has stable financials to grow and sustain itself without being declared insolvent," he stressed.
Meanwhile, he urged all shareholders to attend an EGM to be convened on May 15, where he plans to move resolutions to remove eight of the company's current 10 directors, and to appoint six others in their stead.
He served the EGM notice to the company on Monday, which has yet to be announced to Bursa Malaysia.
"Since the current board of directors is so incompetent in managing the company, they should voluntarily step down and pave the way for the new batch of directors to take over the helm and resolve the company's financials," Tan added.
The six new directors proposed are Tan's sister, Shirley Tan Lee Chin, Rizvi Abdul Halim, Datin Ida Suzaini Abdullah, Clarence Yeow, Chua Eng Chin and Marzuki Hussain.