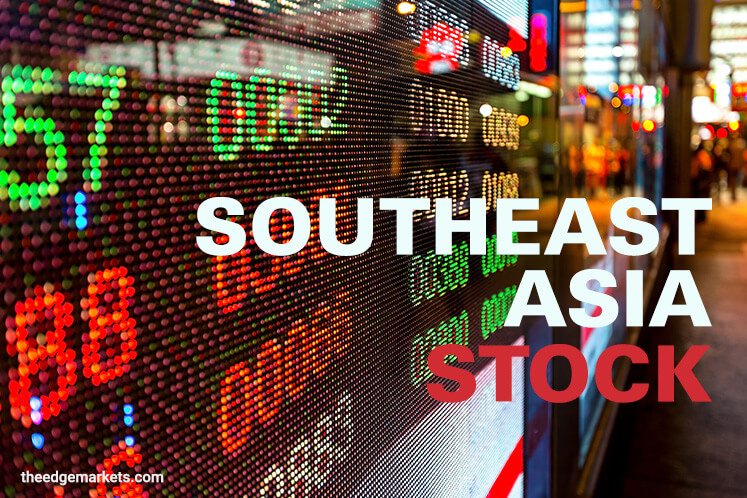 BENGALURU (April 12): Most Southeast Asian stocks settled higher on Wednesday, as energy shares climbed on reports that Saudi Arabia was lobbying oil producers to extend an output cut, but the rising geopolitical woes curbed gains.
Brent oil extended gains into an eighth straight session on Wednesday, having recovered nearly all last month's losses, after Saudi Arabia was said to be pushing its fellow OPEC members and some rivals to prolong supply cuts beyond June.
However, heightened geopolitical tensions kept a lid on gains, dampening an otherwise bright outlook for global economic growth encouraging momentum in export-reliant Asia.
North Korean state media warned of a nuclear attack on the United States at any sign of American aggression, as a U.S. Navy strike group steamed toward the western Pacific.
Meanwhile, U.S. Secretary of State Rex Tillerson was in Moscow to denounce Russian support for Syria's Bashar al-Assad, raising the stakes in the Middle East.
Thailand climbed to post its highest close since Feb 10, pulled up by energy stocks. PTT Pcl gained 0.8%, while Energy Absolute Pcl surged 3.8%.
Malaysia was the biggest gainer in the region, hitting a one-week closing high, with telecom stocks buoying the index.
Telecom company Axiata Group Bhd ended 2.2% higher.
Singapore shares reversed early losses to post their best closing in more than a week, boosted by financials, with Oversea-Chinese Banking Corp gaining 1.2%.
Meanwhile, Vietnam shares dropped 0.8%, dragged by consumer stocks.
"Minor movements suggest a very mixed view with some investors happy to buy on dips, as they expect a positive Q1 earnings season and good news on FOL (foreign ownership limit) from some companies at the upcoming AGMs (annual general meeting)," said Fiachra Mac Cana, head of research, Ho Chi Minh Securities.
    
SOUTHEAST ASIAN STOCK MARKETS:
  Change on day
    
  Market             Current        Prev close    Pct Move
  Singapore          3186.01        3174.75       0.35
  Bangkok            1589.5         1582.78       0.42
  Manila             7629.64        7601.4        0.37
  Jakarta            5644.155       5627.933      0.29
  Kuala Lumpur       1744.08        1735.84       0.47
  Ho Chi Minh        725.58         731.33        -0.79
                                                  
  Change on year                                  
  Market             Current        End 2016      Pct Move
  Singapore          3186.01        2880.76       10.60
  Bangkok            1589.5         1542.94       3.02
  Manila             7629.64        6840.64       11.5
  Jakarta            5644.155       5296.711      6.56
  Kuala Lumpur       1744.08        1641.73       6.23
  Ho Chi Minh        725.58         664.87        9.1