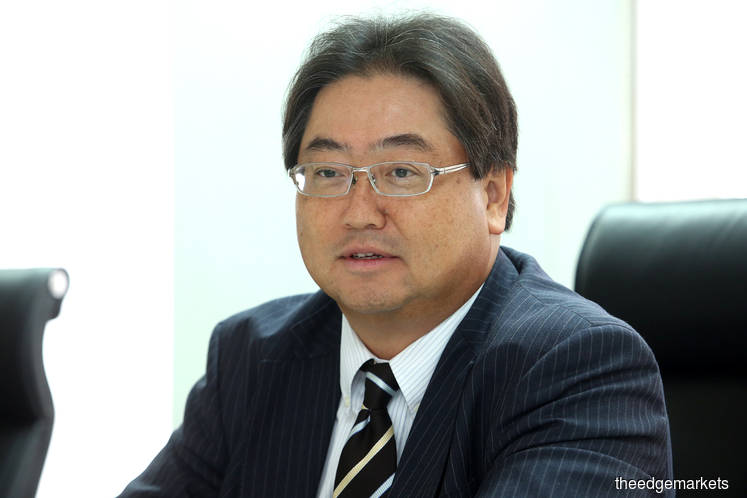 KUALA LUMPUR (June 26): The Japanese Chamber of Trade & Industry, Malaysia (JACTIM) revealed today that labour is the top trade and investment issue for Japanese companies present in Malaysia.
Based on JACTIM's business survey on 556 member companies in Malaysia for the first half of 2019, 41.4% mentioned labour as the top trade and investment issue they faced, followed by cumbersome visa procedures (30.9%), sales and service tax management (29.5%), and political uncertainty (28.4%).
"The biggest issue in labour and investment environment is the wage hike as a result of minimum wage raise on Jan 1, 2019, followed by difficult quality control, and employee retention.
"Points are increasing on many issues suggesting that labour issues are becoming increasingly more serious," said JACTIM chairman of management affair committee, Daiji Kojima (pictured).
To address this, the biggest demand of the Japanese companies is for more simplified and efficient foreign workers application procedures (51.1%), followed by consistent policy execution (41.7%), as there are frequent changes in the systems and regulations on foreign workers.
It was noted that foreign workers account for 15% of total employees in Japanese manufacturing companies in Malaysia.
Besides that, Kojima revealed that only 35.4% of the companies said they have plans to expand their business in Malaysia in the future, which is a 1.4-point decline from the previous survey undertaken during the second half of 2018.
"Stable growth and increase in orders were the main reasons for expansion with some planning to make Malaysia their hub," he said.
On the other end, 5.4% of the companies said they will scale down their business, up 3.8 points from the previous survey, due to their competitive edge being eroded by higher labour cost and rising competition.