This article first appeared in The Edge Financial Daily, on July 18, 2018.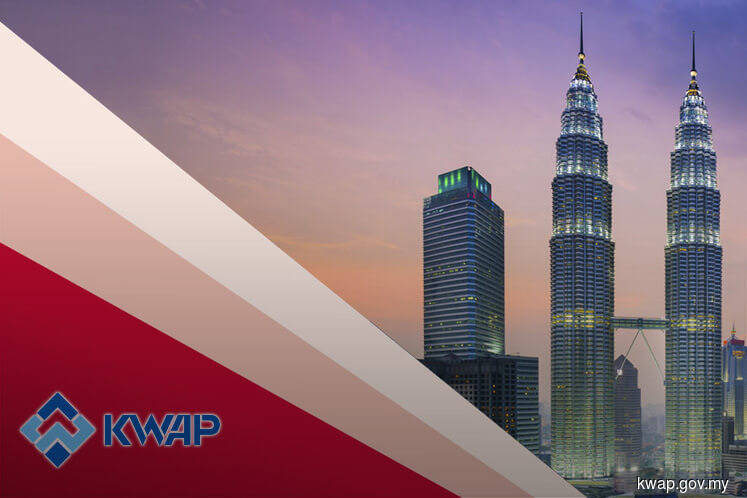 KUALA LUMPUR: Retirement Fund (Inc), also known as Kumpulan Wang Persaraan (Diperbadankan) (KWAP), plans to increase the weightage of equities in its portfolio, as it still has room to increase its allocation of equities, amid uncertainties in the global and domestic markets.
KWAP chief executive officer  (CEO) Datuk Wan Kamaruzaman Wan Ahmad said equities make up about 42.5% of KWAP's portfolio.
Wan Kamaruzaman said KWAP plans to take advantage of the downturn in the domestic and foreign equities market, to increase weightage of the asset class within its portfolio.
"We as a fund, are guided by our asset allocation strategy. We have been keeping a lot of cash prior to the 14th general election, and now we are utilising our cash to take advantage of the downturn in the equities market.
"Previously, we have not been significantly overweighting equities. In the fixed income space, allocations have been stable, of which together with cash, make up 50% [of KWAP's portfolio], and equities right now make up about 42.5%.
"Going forward, we still have room to increase our allocation of equities, especially when you talk about uncertainties in the global and domestic markets. We have the cash to deploy, but we will look at the market's timing as well," he said.
Wan Kamaruzaman was speaking at a news conference in conjunction with the "KWAP Inspire: Environmental Conference 2018" yesterday.
However, he did not specify KWAP's targeted equities weightage or when the fund hopes to achieve the target.
KWAP chief investment officer Nik Amlizan Mohamed noted KWAP's investment strategy includes addressing issues such as the trade war between the US and China, and evaluate opportunities that may arise from such issues.
"If there are specific tariff hikes applied to specific countries by the US, for instance, that may render certain demand to move elsewhere, we would need to identify that opportunity.
"For example, we think Malaysia would be one of the beneficiaries if the cost of certain products from China going to the US increases substantially. Demand for these products would then need to be sourced elsewhere, among which would be Malaysia.
"Electronics companies in Malaysia would benefit, and so we are positioning ourselves in those companies," she said.
A quick check on Bursa Malaysia shows KWAP has recently been increasing its stake in technology-related counters such as Globetronics Technology Bhd and Inari Amertron Bhd.
Meanwhile, Wan Kamaruzaman said to date, KWAP had poured some RM3.8 billion for its environmental, social and governance (ESG) investment mandate locally and abroad.
"We started ESG investments in December 2014 with an allocation of RM1 billion. Now, we have about RM3.8 billion in ESG investments, which we invest ourselves [through KWAP's own investment team] and also via six fund managers appointed just for the ESG investment," he said.
It was reported in February that the fund is aiming to make 70% of its estimated RM125 billion worth of assets under management as ESG-compliant, compared with 50% to 60% currently.