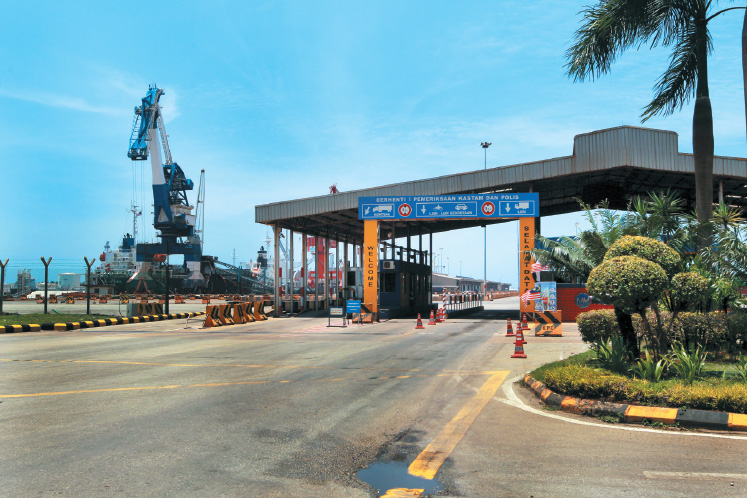 KUALA LUMPUR (Nov 13): Kuantan Port Consortium Sdn Bhd and NewOcean Energy (Malaysia) Sdn Bhd, a unit of energy supplier Hong Kong-listed NewOcean Energy Holdings Ltd, have signed land sublease and terminalling agreements for the development of NewOcean's oil refinery complex in Kuantan Port.
The project, estimated to cost approximately RM5.1 billion, comprises an oil refinery with an annual production capacity of 3.5 million tonnes, a tank farm serving as a storage depot for entreport trade purposes and a blending plant for various grade of petroleum products.
The agreement is pursuant to a Memorandum of Understanding (MoU) signed by Kuantan Port, NewOcean and the East Coast Economic Region Development Council (ECERDC) in August 2017.
Kuantan Port is a subsidiary of IJM Corp Bhd.
The NewOcean oil refinery agreement was the largest investment deal out of the RM9.9 billion new investments announced by ECERDC, Kuantan Port said.
Under the agreements, NewOcean will develop, build, own and operate the oil refinery complex and related sea terminal equipment on a site leased from Kuantan Port for the manufacturing of, storing, import and export petroleum products.
Built on a 60-acre site with existing infrastructure, the proposed NewOcean refinery will be using Kuantan Port's existing and new berths as well as its terminal equipment to store, import and export its petroleum products and crude oil.
Developed over two phases, the project's first phase is expected to be completed within 24 months and will yield 1.5 million tonnes annually, while the second phase will yield an additional two million tonnes and will take 18 months to be completed.
"We are excited by the significant volume potential offered by NewOcean to Kuantan Port's liquid bulk cargo throughput. Investments like the refinery project, coupled with Kuantan Port's New Deep Water Terminal will reinforce the Port's position as a major regional shipping gateway to Asia-Pacific markets," said Datuk Soam Heng Choon, who is Kuantan Port's chairman and IJM Corp's chief executive officer and managing director, in a statement.
"The refinery project is also expected to promote Kuantan Port and the downstream petrochemical industry through the import and export of liquid and containerised cargoes as well as the transit of commodities in the East Coast Economic Region (ECER)," he said.
The construction of the oil refinery complex is expected to commence upon obtaining approvals from the relevant authorities.
"At NewOcean, we believe that exploring new markets and seeking business opportunities in the fast-growing eastern markets is crucial to business success," Shum Siu Hung, chairman of NewOcean said.
"The strategically located oil refinery and terminal at Kuantan Port will enhance NewOcean's capability in meeting the growing demand for fuels and give us faster access to the Far East and Asean markets," Shum said.