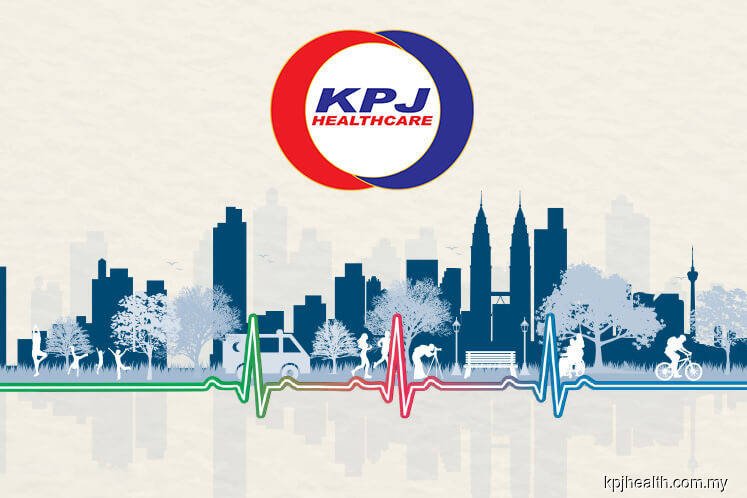 KUALA LUMPUR (Nov 28): KPJ Healthcare Bhd's net profit in the third quarter ended Sept 30, 2019 (3QFY19) rose 12.38% to RM46.41 million from RM41.3 million, lifted by a record high quarterly revenue and stronger contribution from associates.
Revenue rose 10.47% to RM906.44 million from RM820.56 million previously, thanks to growth from both its continued operations in Malaysia and Indonesia.
The stronger 3QFY19 performance saw its earnings per share climb to 1.10 sen from 0.99 sen, the healthcare group's Bursa Malaysia filing showed. It declared an interim dividend of 0.5 sen per share for FY19, to be paid on Feb 14, 2020.
"The Malaysia segment continued to excel with 10% revenue increment to RM876.5 million in current quarter supported by the increase in the number of patient visits, radiology cases and surgeries," it said.
In Indonesia, its Rumah Sakit Medika Bumi Serpong Damai reported a 21% increase in number of patients, mainly contributed by consecutive marketing activities and treatment packages offered throughout the quarter — lifting revenue from operations ex-Malaysia by 16% to RM29.9 million.
For the nine-month period ended Sept 30 (9MFY19), KPJ's net profit climbed 0.99% to RM127.37 million against RM126.12 million in the year-ago period.
This was helped by better operations, indicated by revenue growth, and slower increase in administrative expenses. These more than made up for the inclusion of RM47.53 million in lease liabilities under MFRS 16, and higher taxes in the period.
Revenue in 9MFY19 rose 7.24% to RM2.62 billion from RM2.44 billion previously — again thanks to improvements in both its Malaysian and Indonesian operations.
"The group is confident to end FY19 with improved results from its matured and new hospitals, and foresee that the EBITDA and profit before tax margin will be sustainable amidst rising cost challenges," KPJ said.
KPJ shares fell half a sen to 90.5 sen, giving it a market capitalisation of RM3.87 billion. In the past one year, the stock has declined 14.48%.