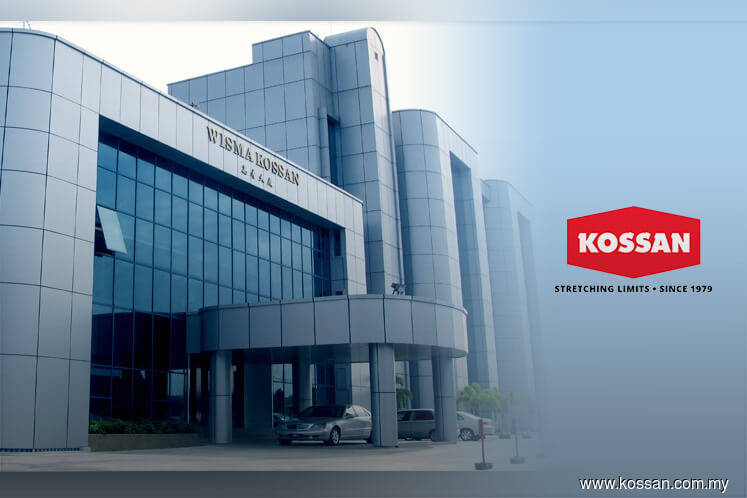 KUALA LUMPUR (July 2): Kossan Rubber Industries Bhd and Hartalega Holdings Bhd's share prices rose to their record high today as rubber glove manufacturers are seen as key beneficiaries of strong global glove demand due to the Covid-19 pandemic.
Kossan rose as much as 69 sen or 7.74% to RM9.61 in early trade, while Hartalega climbed to an all-time high again after jumping as much as 82 sen or 5.55% to RM15.60.
As at 12.30pm, Kossan's and Hartalega's share prices pared earlier gains to settle at RM9.16 and RM15 respectively.
Hartalega climbed to a new all-time high today after the stock rose to its previous record high of RM15 yesterday.
CGS-CIMB Research analyst Walter Aw wrote in a note today that the research firm remains "overweight" on the rubber glove sector.
"In our view, glove stocks remain attractive as key beneficiaries of strong global glove demand from Covid-19. Based on our channel checks, glove makers' order book visibility remains strong (six to eight months) with expectations of further hikes in glove average selling prices," Aw said.
Glove makers' share prices have risen due to a resurgence of global Covid-19 infections.
Reuters reported that new US Covid-19 cases rose by nearly 50,000 yesterday, marking the biggest one-day spike since the start of the pandemic.
It was reported that the record follows a warning by the government's top infectious disease expert that the number could soon double to 100,000 cases a day if Americans do not come together to take steps necessary to halt the virus' resurgent spread, such as wearing masks when unable to practise social distancing.
"In the first week of June, the US added about 22,000 new [Covid-19] cases each day. But as the month progressed, hotspots began to emerge across the Sun Belt. In the last seven days of June, daily new infections almost doubled to 42,000 nationally.
"Brazil is the only other country to report more than 50,000 new cases in one day. The US reported at least 49,286 cases on Tuesday," Reuters reported.