This article first appeared in The Edge Malaysia Weekly, on June 28, 2021 - July 04, 2021.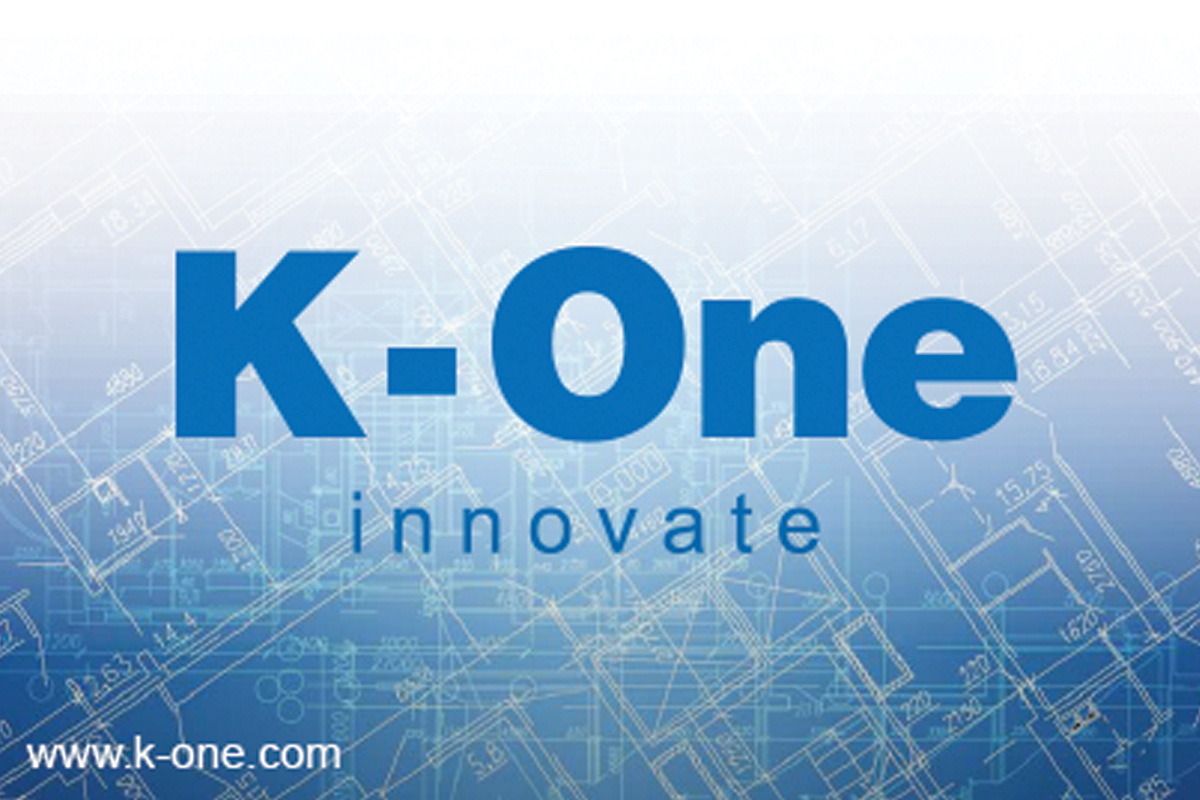 HIT by the Covid-19 pandemic outbreak last year, ACE Market-listed technology solutions provider K-One Technology Bhd aims to run at full throttle over the coming years and is adding "weapons" to its arsenal.
Having slipped into the red last year, the company is looking to turn its business around by ramping up its two primary engines: electronics manufacturing services (EMS) and cloud.
An emerging business, the medical supplies division will act as a third engine.
K-One executive chairman and co-founder Edwin Lim Beng Fook is confident that the group will experience strong growth in the coming years, generated by a combination of organic growth and merger and acquisition (M&A) activities.
"We expect to be firing all three 'rockets' of our businesses at full throttle in the next three to five years," he tells The Edge, disclosing that the segments are EMS with a medical and healthcare bias, own-brand manufacturer (OBM) medical devices and consumables, and cloud.
In 2001, he co-founded K-One with his younger brother Datuk Martin Lim Soon Seng, the group's CEO. As at end-March, the duo owns a 27.16% stake in the company.
K-One started as a box-build manufacturer. Its EMS business comprises both the medical and healthcare as well as non-medical and healthcare segments; the latter consists of the Internet of Things (IoT), consumer electronics and industrial businesses.
In 2019, K-One ventured into the cloud business by acquiring G-AsiaPacific Sdn Bhd, a fully integrated cloud advisory and brokerage firm, whose partners and principals include Amazon Web Services, Google, Microsoft Corp and Alibaba Group Holding Ltd.
A year later, amid the Covid-19 outbreak, K-One diversified further into the OBM business of medical devices and consumables — now parked under its medical supplies division.
Lim sees the medical and healthcare segment and the cloud business as beneficiaries of the pandemic, but he expects the segments to continue to do well post-pandemic.
Concurrently, K-One will grow its emerging medical supplies business, which is expected to take time to mature because of the nature of the business, as medical devices are highly regulated.
"In the near term, the EMS business — with an increasing medical and healthcare bias — and the cloud business will continue to be the anchor businesses for us. As for the medical supplies business, it will be nurtured as the third engine of growth in the long term. We expect it to be lucrative upon maturity," Lim elaborates.
K-One's revenue fell from RM97 million in the financial year Dec 31, 2019 (FY2019) to RM91.2 million in FY2020. The 6% year-on-year decline in turnover was attributed entirely to the EMS business, which shrank from RM73.1 million in FY2019 to RM60.6 million in FY2020. As a result, the group registered a net loss of RM8.8 million in FY2020, from a net profit of RM6.1 million a year ago.
While the medical and healthcare segment under the EMS business chalked up rising sales, it was unable to negate the shortfall in the non-medical and healthcare segment, which succumbed to the global economic downturn induced by the pandemic.
On a positive note, K-One's cloud business registered a 9% rise in sales of RM30.6 million in FY2020, from RM28.1 million in FY2019. The segment made a net profit of RM2.6 million in FY2020.
Lim says the cloud business remained upbeat despite Movement Control Order (MCO) restrictions throughout last year, as businesses and consumers at large resorted to the work-from-home arrangement and adopted new behavioural habits of online buying, all of which augur well for cloud usage and also benefited K-One's cloud business.
Cloud sales from G-AsiaPacific contributed about 30% of K-One's total sales of RM91.2 million in FY2020. It is expected to grow at a faster rate than the EMS business, with increasing overall business weightage contribution. Notably, about 70% of the cloud business is of recurring revenue, their contractual terms ranging mainly over one to three years.
Lim says G-AsiaPacific has a wholly-owned subsidiary and an associate company in Singapore and Indonesia respectively. The Singapore subsidiary, which was established in 2020, is anchored by a key reputable client with contractual sales of about RM10 million a year over three years, commencing December 2020.
"K-One via G-AsiaPacific is stepping up its penetration into the competitive but lucrative Singapore cloud market. Our associate company in Indonesia, which was established in 2019, is making good headway in the huge cloud market in Indonesia. We are eyeing a presence in the large markets of Vietnam, Thailand and the Philippines as soon as it is practicable and when the opportunity arises," he says.
K-One will continue to seek out M&A opportunities, as the group is interested in acquiring companies in the cloud space or those that are cybersecurity-based, as they are seen to be complementary to the cloud business.
"These M&A candidates may be in Malaysia, Asean or Greater China or Australia-based," he adds.
K-One had been diversifying into the medical and healthcare business in the EMS space since 2016 when it exited the mobile phone accessories market.
With the onset of the pandemic early last year, the group extended its medical and healthcare business to include nasal and oral swabs, ventilators and other medical consumables under its own brand name to cater for the surging demand for such products.
Lim acknowledges the OBM business extension, particularly the medical devices, will take time to bear fruit. Still, he believes the company is on the right track.
In Malaysia, K-One secured approvals from the Medical Device Authority (MDA) for its own brand of nasal and oral swabs last December, he says, while the approval for its own brand ventilator licensed by NASA Jet Propulsion Laboratory (NASA JPL) is still pending.
Incidentally, Lim says, K-One has just received approval to be an authorised representative for its low dead volume (LDV) syringes with needle, which is timely to catch the wave of the accelerated pace of Covid-19 vaccinations in the coming months.
"LDV syringes are used for Covid-19 vaccinations to reduce vaccine wastage. These mainly OBM medical supplies, consisting largely of medical devices, have long gestation periods, owing to regulatory approvals, but it is worthwhile to invest in as it is a sustainable and long-term business," he explains.
Lim believes K-One's nasal and oral swabs as well as ventilators are still expected to have active demand post-pandemic, as they are required for testing other types of influenza and helping patients who have breathing difficulties because of other illnesses.
"Our medical devices and consumables are sold to distributors, which in turn sell to hospitals or laboratories. If the situation warrants it, however, we will sell directly to the hospitals or laboratories. The target markets for these medical devices and consumables are Malaysia and overseas, including the US, Europe, Asean and the Middle East."
Lim anticipates that K-One will stage a turnaround in FY2021, and register high top- and bottom-line growth over the next few years.
So far this year, shares in K-One have dropped 14% to close at 30 sen last Thursday, valuing the company at RM244.74 million.
Commenting on its share price performance, Lim says K-One is expected to be a growth stock powered by the vibrant medical and healthcare segment of the EMS business and surging demand in the cloud business.
"Our plan is to scale our overall business at a strong growth rate, and we hope the investment market will reward the company with a much more generous market valuation in the near future," he says.
"Nevertheless, we will work on the financial performance and expect to turn around in 2021. We are hopeful that the shareholders and investment community, particularly in Malaysia, are learning to see beyond financial performance for technology companies, which can demonstrate high growth and, more importantly, give due recognition to home-grown pedigree technology companies such as ours, which are developing medical devices and patenting intellectual property rights in connection with such devices."