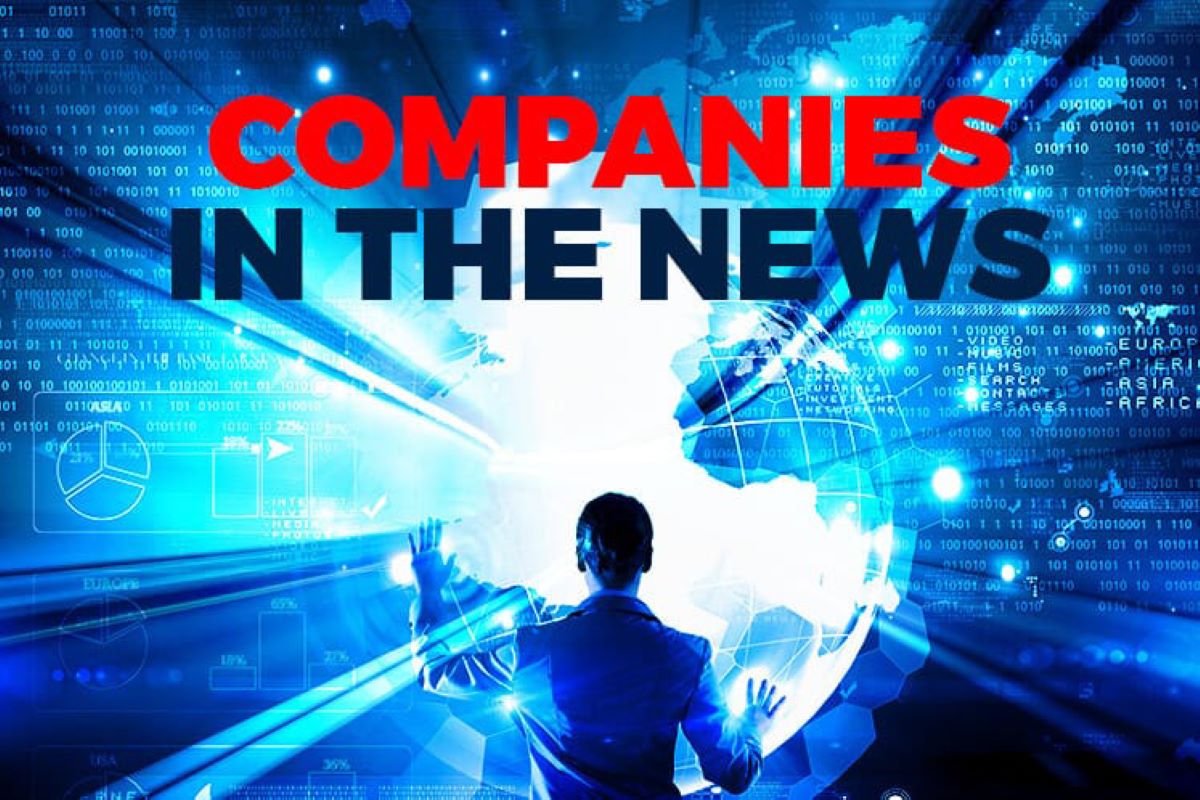 KUALA LUMPUR (Dec 16): Based on corporate announcements and news flow today, companies in focus tomorrow (Dec 17) may include: Komarkcorp Bhd, Kossan Rubber Industries Bhd, Supermax Corp Bhd, Ocean Vantage Holdings Bhd, Konsortium Transnasional Bhd, G Capital Bhd, Lion Industries Corp Bhd, Daibochi Bhd, Mah Sing Group Bhd and OKA Corp Bhd.
Komarkcorp Bhd has entered into a distributorship agreement with LKL International Bhd to sell and distribute its disposable medical grade face masks worldwide. The distributorship agreement was signed by the subsidiaries of both companies, namely Komark Mask (M) Sdn Bhd and LKL Advance Metaltech Sdn Bhd.
Komarkcorp, involved in printing labels and packaging solutions, in June this year diversified into mask and personal protection equipment (PPE) manufacturing via the incorporation of Komark Mask to carry out the new business. The company currently has three operating mask lines and is about to install a further five lines within the next 60 days to cater to growing export demand.
Kossan Rubber Industries Bhd has found 427 out of its total 7,004 employees infected with Covid-19, and it has suspended operations at one of its factories from Dec 4. This would result in an estimated 25% production loss over a two-week period. Group founder Tan Sri Lim Kuang Sia, in confirming the matter with theedgemarkets.com today, said the impact from this temporary operation halt would be just 2% of its annual profit.
Sarawak-based oil and gas (O&G) integrated support services provider Ocean Vantage Holdings Bhd is collaborating with Toyo Engineering & Construction Sdn Bhd to jointly bid for the tender for engineering, procurement, construction and commissioning (EPCC) works for an oil storage terminal project by Senari Synergy located in Senari Synergy Industrial Complex, in Kuching, Sarawak. Its wholly-owned unit Ocean Vantage Engineering Sdn Bhd signed an unincorporated consortium agreement (UCA) with Toyo yesterday. The agreement is valid until March 18, 2021.
Kumpulan Kenderaan Malaysia Bhd (KKM) has ceased to be a substantial shareholder of Konsortium Transnasional Bhd, after selling 20 million shares, which is equivalent to a 4.96% stake, in the bus operator. According to Konsortium Transnasional, the shares were sold on Monday (Dec 14). However, the group did not disclose the transaction price. The company's share price settled at 17 sen on Dec 14, which would value the lot it sold at an estimated RM3.4 million. Post-divestment, KKM is left with 9.31 million shares or 2.31% in Konsortium Transnasional.
G Capital Bhd's 90%-owned subsidiary Gunung Hydropower Sdn Bhd's has received the Sustainable Energy Development Authority's (SEDA) nod for a higher feed-in tariff (FiT) rate for its small 10MW hydropower project in Sungai Perak, Salu. The certificate for SEDA's feed-in approval, which will increase its FiT rate from 25 sen per kWh to 28.98 sen per kWh, was received on Monday. In addition, the contract is effective from the scheduled FiT date of Dec 14 up till December 2025 while the yearly energy yield has been increased to 68 million kWh from 67.77 kWh.
Lion Industries Corp Bhd (LICB) will take over China-based property developer Well Morning Ltd, in an RM210.35 million debt settlement by Lion Diversified Holdings Bhd (LDHB), which is currently in liquidation. Of the total RM210.35 million outstanding debt, LDHB owes RM26.79 million to Antara Steel Mills Sdn Bhd and RM35.17 million to Lion Waterway Logistics Sdn Bhd, both being subsidiaries of LICB, as well as RM148.39 million to Posim Marketing Sdn Bhd, which is a 74% indirect subsidiary of LICB. Well Morning, a wholly-owned subsidiary of LDHB, in turn wholly owns Changshu Lion Enterprise Co Ltd, a property developer based in China. LDHB was ordered by the High Court of Malaya to be wound up under the provisions of the Companies Act 2016 on Oct 15, 2019.
Flexible packaging manufacturer Daibochi Bhd's net profit for the first quarter ended Oct 31, 2020 (1QFY21) rose 16.51% to RM12.79 million from RM10.98 million a year ago, driven by higher sales to major consumer brands. Meanwhile, the group's revenue for 1QFY21 grew 2.7% to RM156.68 million from RM152.56 million, led by contributions from packaging sales in the Malaysian market, which expanded 5.1% to RM88.5 million from RM84.2 million previously. The group did not declare any dividend for this quarter.
Mah Sing Group Bhd is considering listing its manufacturing division — which includes its new rubber glove business — in Hong Kong. Mah Sing executive director Datuk Steven Ng said the group is exploring the listing of its manufacturing division within the next five years. Ng said the group's manufacturing division is currently 100% owned by Mah Sing and would be under separate management under the new tentative listed entity. The group's manufacturing division also has aims of producing other medical devices, which will be parked under the entity if it ends up being listed.
OKA Corp Bhd has temporarily shut its Senai factory in Johor after two of its workers tested positive for Covid-19. The closure will be until Dec 21. The precast concrete products manufacturer with a 200-strong workforce said today that the two patients are now under medical care at a government hospital. The capacity loss from the temporary closure is estimated to be less than 0.7% of the group's total annual output, it said. The Senai factory, it said, is one of five factories the group owns.